For 91 Days
we lived in one of the world's greatest cities, Istanbul. There is no way to learn everything about this city in just three months, but it sure was fun to try. Fascinating history, delicious food, boisterous markets, world-class museums, and some of the most friendly people we've ever met, made our Istanbul experience an unforgettable one. Hopefully our experiences can help enrich your own. Start
at the beginning
of our adventures, visit our
comprehensive index
to find something specific, or choose one of the articles selected at random, below: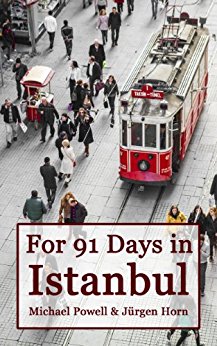 One of the world's most historic and fascinating cities, Istanbul was our home for three incredible months. We explored the city's museums, neighborhoods, markets, and were introduced to a lot of wonderful culture, food and interesting history. Perhaps the world's most diverse metropolis, Istanbul has it all, and we made a concentrated effort to see as much as possible.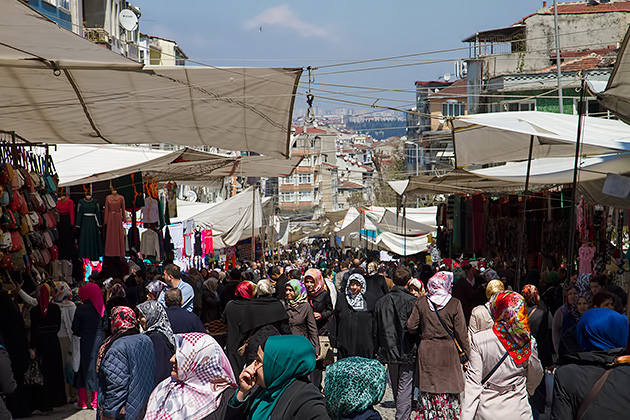 Çarşamba is a neighborhood in Istanbul, and also the Turkish word for "Wednesday". Now, what do you suspect might be the best day to visit Çarşamba? You get one guess!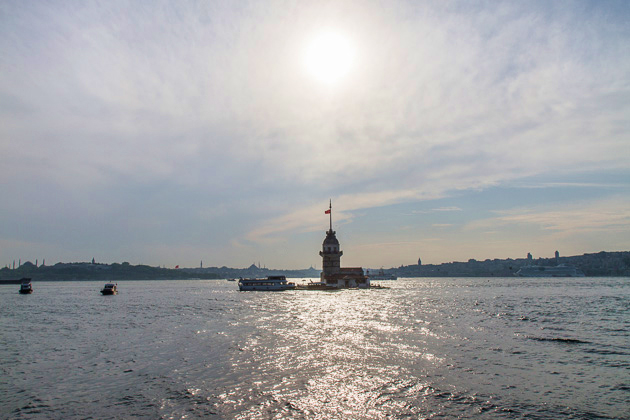 A stone's throw off the coast of Üsküdar, the Maiden's Tower is one of Istanbul's most instantly recognizable landmarks. It's been a place of intrigue, legend and strategic importance since the city's earliest days.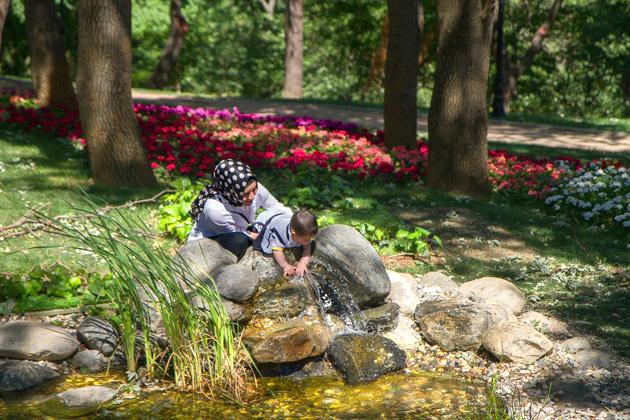 With its trees, chalets, ponds, waterfall and jungle gyms, Emirgan's park is one of the best in the city. Of course, since it's also one of the only parks in the city, it doesn't have much competition. Istanbul may have a lot of things to recommend it, but an abundance of green spaces is not one of them.
Despite their pleading, we weren't about to join the group of kids in jumping into the Bosphorus. I don't care how strong the sun is shining! One by one, these brave young souls ran up to the coast of Emirgan and took flying leaps into the jellyfish-infested water below. They tried to tell us that it was warm, but judging by their incessant shivering after climbing out, I suspect they were lying. Still, it did look like fun…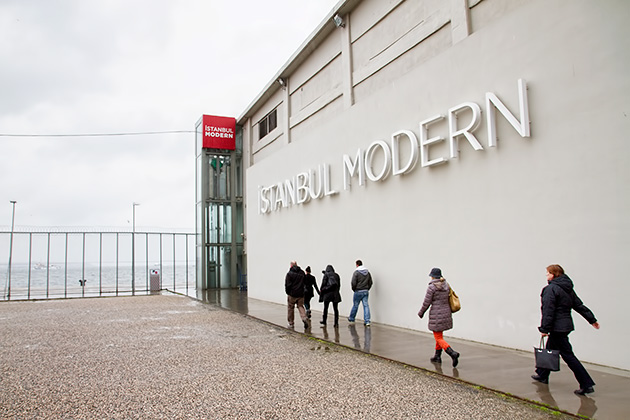 Istanbul's Museum of Modern Art occupies an old warehouse in Tophane, right on top of the Bosphorus Strait. Downstairs are rotating temporary exhibits, while the upper floor houses the permanent collection along with a stylish cafe that has great-looking food, and an even better looking view.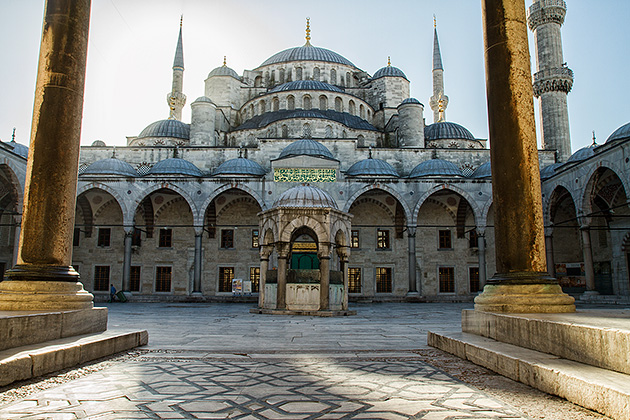 Popularly known as the Blue Mosque thanks to the color of the Iznik tiles lining its walls, the Sultan Ahmed Mosque dominates Istanbul's skyline with six minarets. Completed in 1616, the mosque is still used for worship, but due to its grandeur and location, has become a popular tourist attraction.