For 91 Days
we lived in one of the world's greatest cities, Istanbul. There is no way to learn everything about this city in just three months, but it sure was fun to try. Fascinating history, delicious food, boisterous markets, world-class museums, and some of the most friendly people we've ever met, made our Istanbul experience an unforgettable one. Hopefully our experiences can help enrich your own. Start
at the beginning
of our adventures, visit our
comprehensive index
to find something specific, or choose one of the articles selected at random, below:
mike_frontpage(); ?>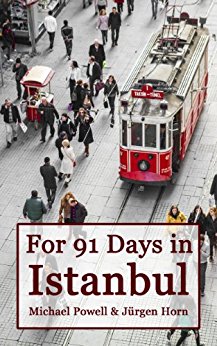 One of the world's most historic and fascinating cities, Istanbul was our home for three incredible months. We explored the city's museums, neighborhoods, markets, and were introduced to a lot of wonderful culture, food and interesting history. Perhaps the world's most diverse metropolis, Istanbul has it all, and we made a concentrated effort to see as much as possible.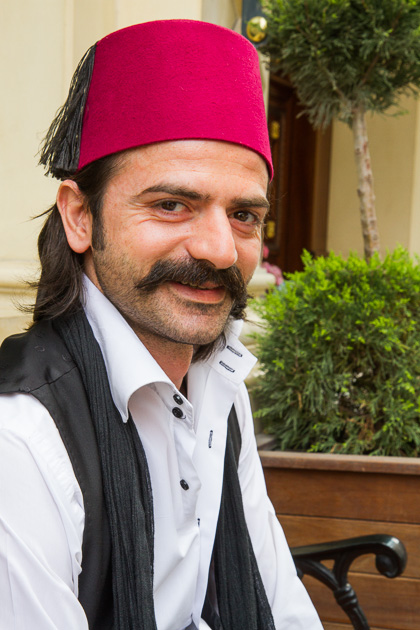 Although the glory days of the Turkish mustache might have exited with the Ottomans, Istanbul is still a Mecca of facial hair. Turkish men have the innate ability to grow a lustrous beard, and most emerge from the womb with a thick baby-stache already plastered across their upper lip. That, my friend, is a fact.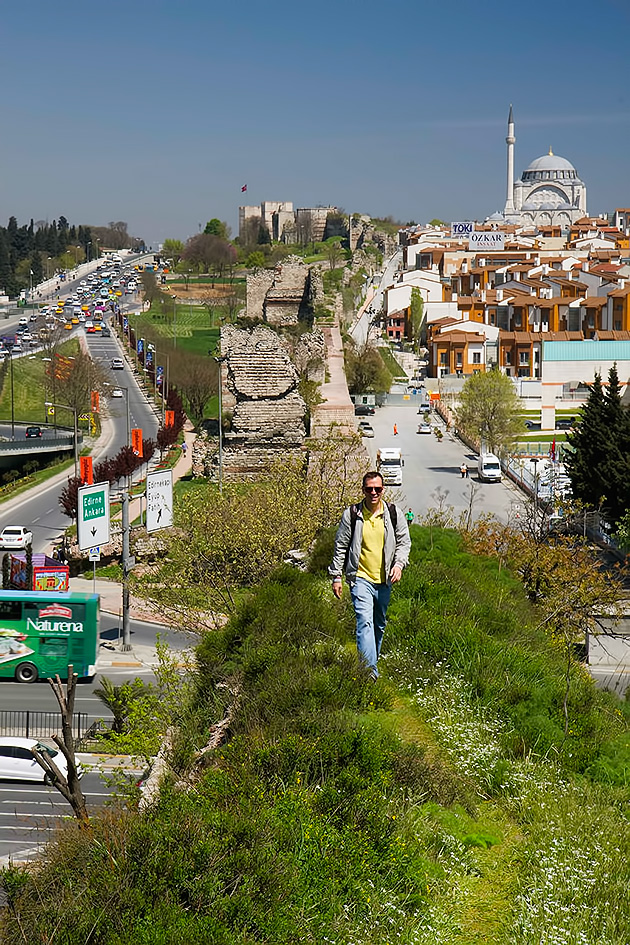 Wow, that went fast. Our first month in Istanbul flew by way too quickly, leaving us a little nervous about our remaining time. We've prepared a gigantic list of things to do and see and, although we've accomplished a lot, the list doesn't appear to be getting any smaller. Still, it's been an amazing month, which has just left us eager for more. Here are our initial impressions about living in Istanbul.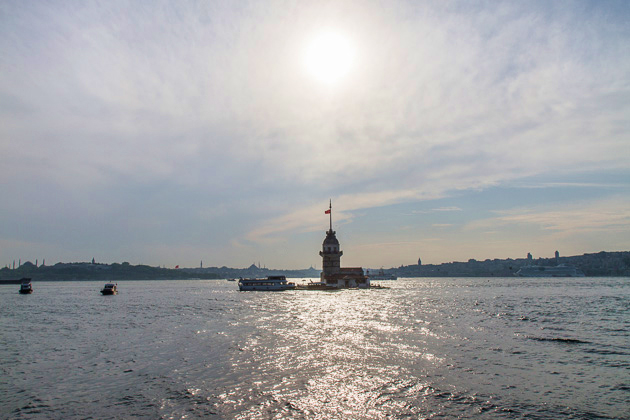 A stone's throw off the coast of Üsküdar, the Maiden's Tower is one of Istanbul's most instantly recognizable landmarks. It's been a place of intrigue, legend and strategic importance since the city's earliest days.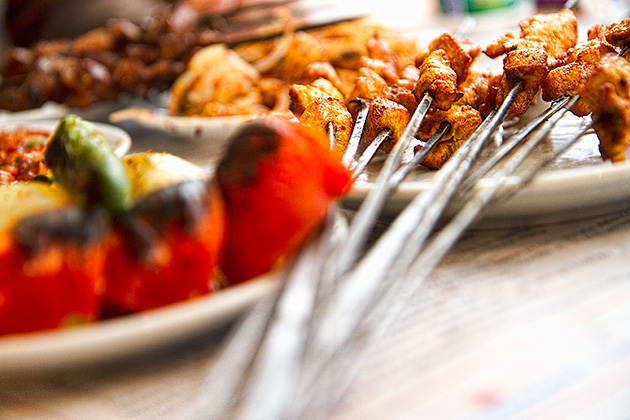 At the last second, I nearly lost my nerve and ordered chicken. But I stayed strong and, in a confident voice, ordered the "Ciğer Şiş": the Liver Shish Kebab. At least, I think I sounded confident. I might have whimpered a little, but if the waiter caught it, he didn't let on.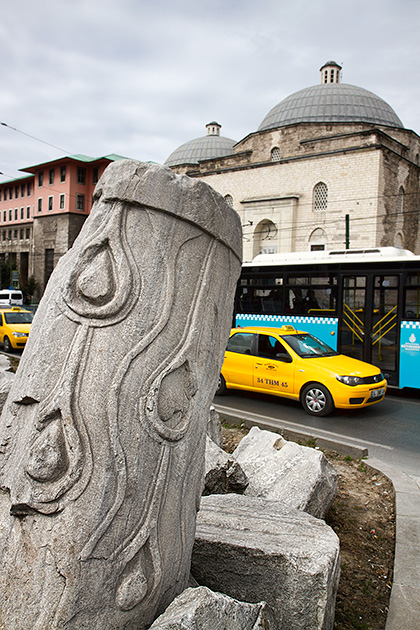 The city is far easier to walk than I'd feared, and public transportation is cheap, quick and efficient (if crowded). Most importantly, most of the major sights are packed closely together in or near the historic center. On one of our first days, we walked along the tram line from Sultanhamet Square (next to the Blue Mosque and the Hagia Sophia) to Beyazit: a short, straight walk during which we saw one historic treasure after the other.
Despite their pleading, we weren't about to join the group of kids in jumping into the Bosphorus. I don't care how strong the sun is shining! One by one, these brave young souls ran up to the coast of Emirgan and took flying leaps into the jellyfish-infested water below. They tried to tell us that it was warm, but judging by their incessant shivering after climbing out, I suspect they were lying. Still, it did look like fun...