For 91 Days
we lived in one of the world's greatest cities, Istanbul. There is no way to learn everything about this city in just three months, but it sure was fun to try. Fascinating history, delicious food, boisterous markets, world-class museums, and some of the most friendly people we've ever met, made our Istanbul experience an unforgettable one. Hopefully our experiences can help enrich your own. Start
at the beginning
of our adventures, visit our
comprehensive index
to find something specific, or choose one of the articles selected at random, below: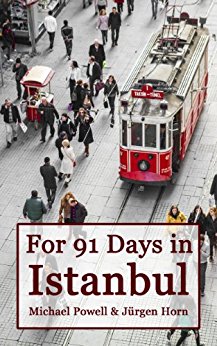 One of the world's most historic and fascinating cities, Istanbul was our home for three incredible months. We explored the city's museums, neighborhoods, markets, and were introduced to a lot of wonderful culture, food and interesting history. Perhaps the world's most diverse metropolis, Istanbul has it all, and we made a concentrated effort to see as much as possible.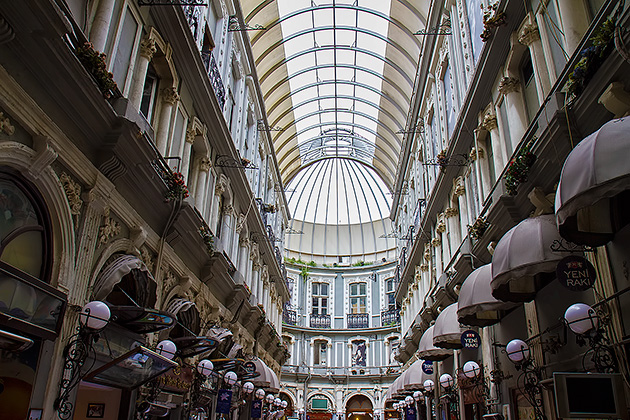 I'm beginning to think that we could have dedicated 91 days to just Istanbul's Beyoğlu district. In fact, a blog devoted entirely to the city's main shopping street isn't inconceivable. İstiklal Caddesi For 91 Days. The number of bars, restaurants, shops, theaters and galleries along "Independence Street" is overwhelming. We spent an entire day exploring just its historic arcades. What follows are short descriptions of our favorites, with links to their exact locations.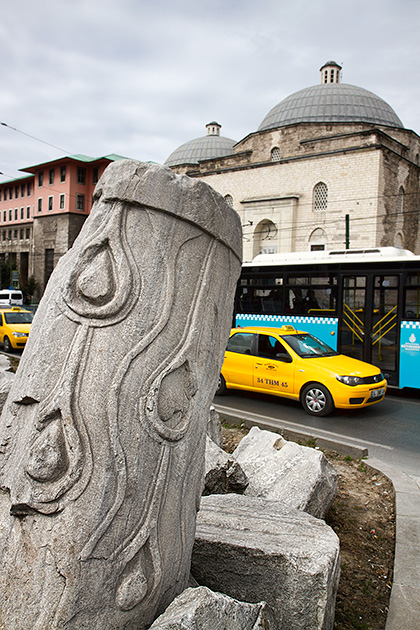 The city is far easier to walk than I'd feared, and public transportation is cheap, quick and efficient (if crowded). Most importantly, most of the major sights are packed closely together in or near the historic center. On one of our first days, we walked along the tram line from Sultanhamet Square (next to the Blue Mosque and the Hagia Sophia) to Beyazit: a short, straight walk during which we saw one historic treasure after the other.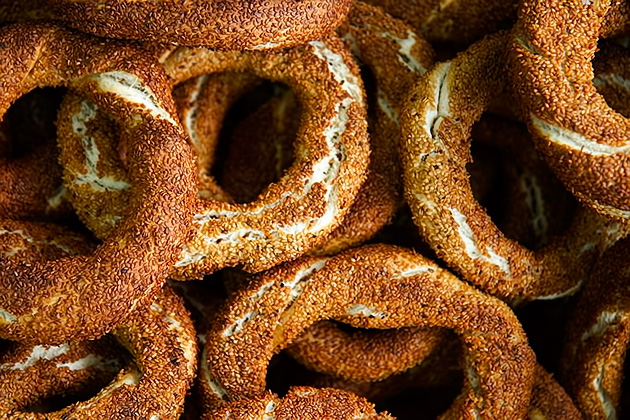 While in Istanbul, our taste buds were exposed to a lot of new sensations. But some of our favorite discoveries were familiar standards, common to every country, given a slight Turkish twist. Simits are Turkish bagels, a pide is a Turkish pizza, and künefe… well, that's just Turkish heaven.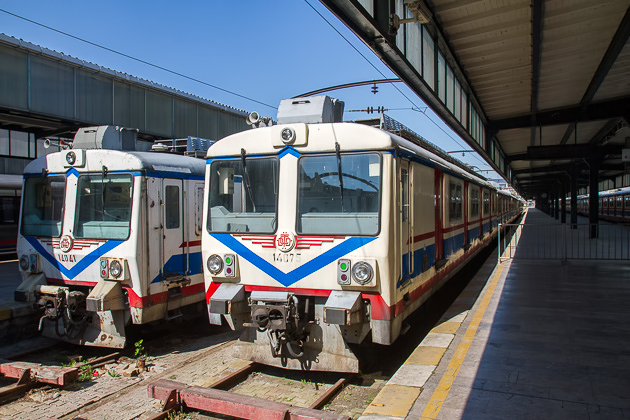 Even more "orient" than the Orient Express, the Baghdad Railway connected the future capital of Iraq to Istanbul. The western terminus was the massive Haydarpaşa Station, which is still one of the busiest train stations in Turkey. We spent a day exploring the magnificent old station and the neighborhood surrounding it.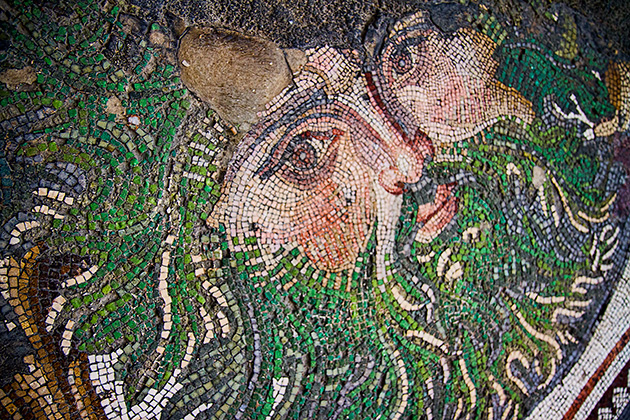 Not much remains of the Great Palace of Constantinople, built in 330 AD and home to Byzantine emperors for over 800 years. After taking the city in 1453, the Ottomans reduced the palace to rubble and eventually erected the Blue Mosque on top of it. But not all was lost. Excavations in the 1920s uncovered some brilliant mosaic patterns which had once decorated the palace's floors and walls. And these have been preserved in the Great Palace Mosaic Museum.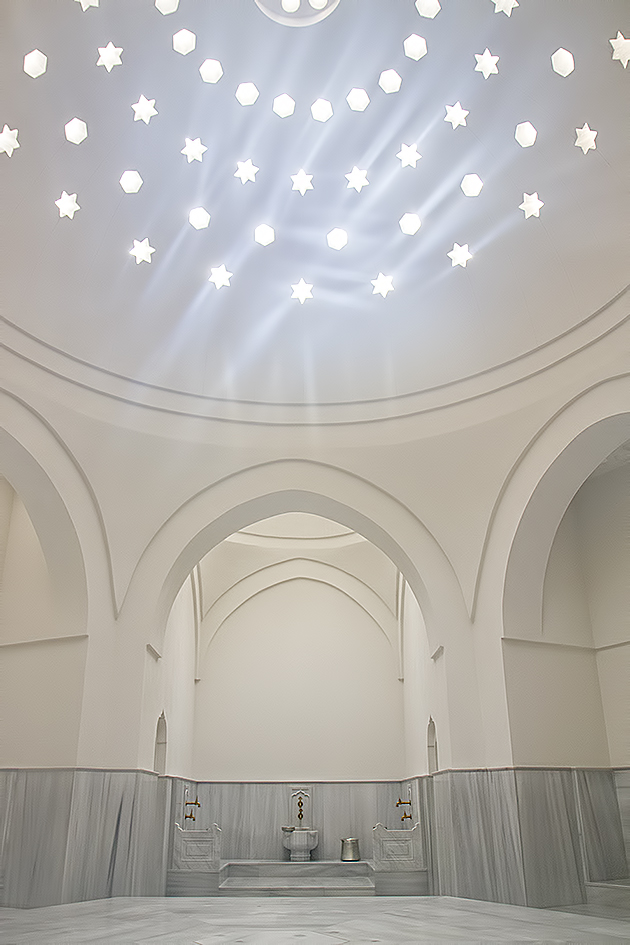 It's hard to imagine that we could have found a better place for our first Turkish bath than the Kılıç Ali Paşa Hamamı. This historic hamam in Tophane is one of Istanbul's most beautiful, reopened in 2012 after years of restoration. We were invited to visit on a Sunday afternoon.