For 91 Days
we lived in one of the world's greatest cities, Istanbul. There is no way to learn everything about this city in just three months, but it sure was fun to try. Fascinating history, delicious food, boisterous markets, world-class museums, and some of the most friendly people we've ever met, made our Istanbul experience an unforgettable one. Hopefully our experiences can help enrich your own. Start
at the beginning
of our adventures, visit our
comprehensive index
to find something specific, or choose one of the articles selected at random, below: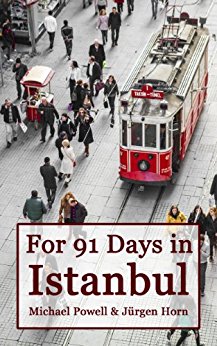 One of the world's most historic and fascinating cities, Istanbul was our home for three incredible months. We explored the city's museums, neighborhoods, markets, and were introduced to a lot of wonderful culture, food and interesting history. Perhaps the world's most diverse metropolis, Istanbul has it all, and we made a concentrated effort to see as much as possible.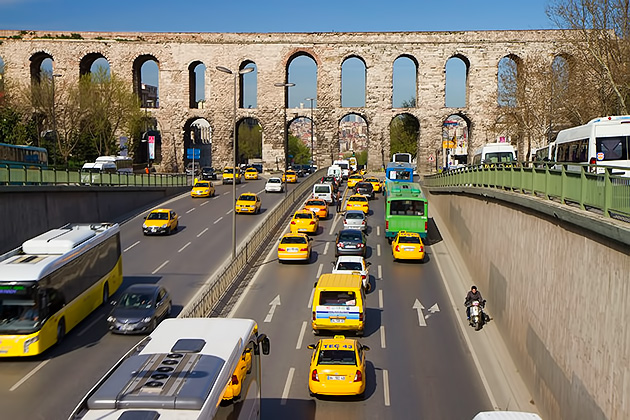 Despite the tumult of centuries, the ravages of war, fire and earthquake, and the construction of a megalopolis around, along and even through it, the Aqueduct of Valens is standing tall. Built by the Roman Emperor Valens in 378 AD, the aqueduct is among Istanbul's most amazing ancient relics.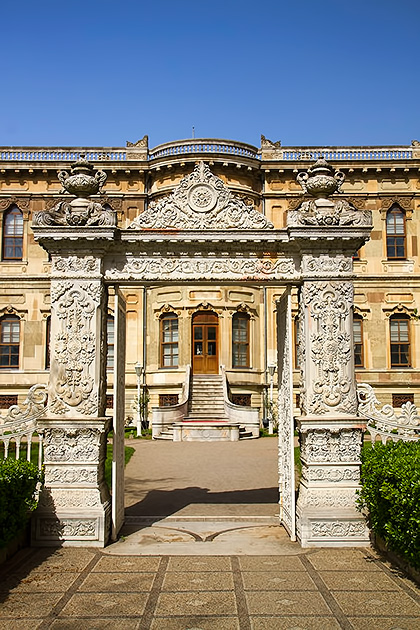 Built in 1857 as a lodge for Sultan Abdülmecid I, the elaborate facade of the Küçüksu Pavilion looks out over the Bosphorus Strait from the Asian side of Istanbul. Though its days as a summer retreat for Ottoman rulers may be a thing of the past, the pavilion has been meticulously preserved and now serves as a museum.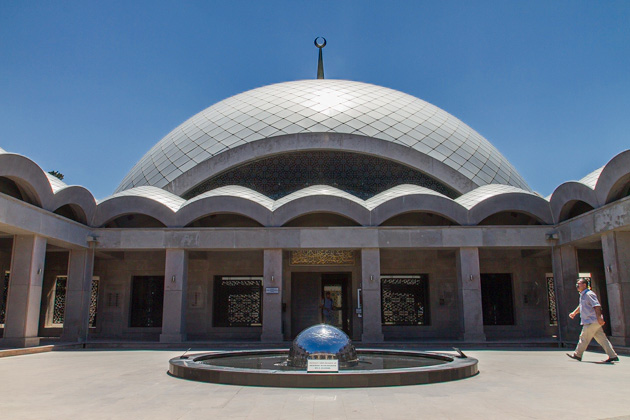 We visited a lot of mosques during our time in Istanbul, most of which were centuries-old architectural masterpieces built by the Ottomans. But Islam is very much a modern religion, so we felt compelled to check out a couple of the city's contemporary mosques, one in Kadiköy and the other in Umraniye.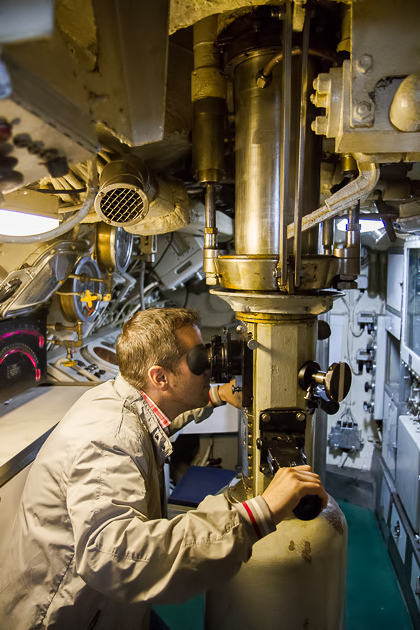 There were experiences I expected to have during our time in Istanbul: eating delicious döner and baklava, visiting mosques, and ferrying across the Bosphorus. But exploring the innards of a decommissioned WWII-era submarine? Nope, I wasn't expecting that one.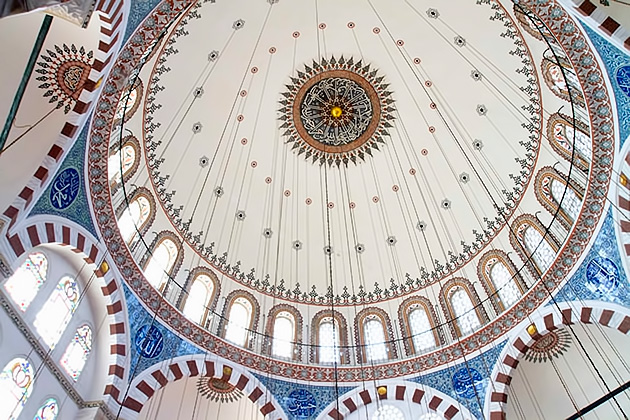 Built on a steep hill in the middle of a busy market area, the Rüstem Paşa mosque is yet another masterpiece from the ubiquitous master architect Mimar Sinan. If you weren't carefully looking for the entrance, you would almost certainly miss it: just a narrow set of nondescript stairs leading up from the street. So ascending these steps and emerging into the mosque's spacious courtyard is quite a surprise.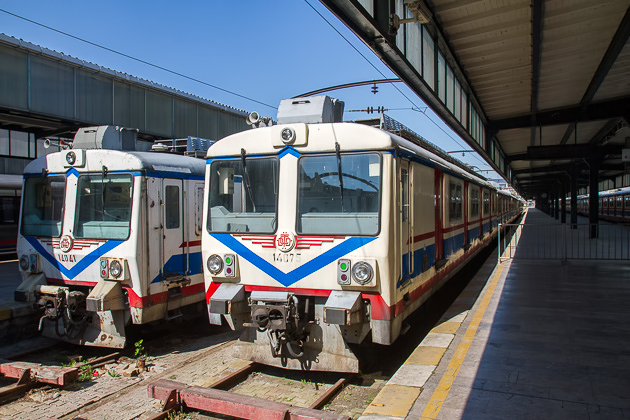 Even more "orient" than the Orient Express, the Baghdad Railway connected the future capital of Iraq to Istanbul. The western terminus was the massive Haydarpaşa Station, which is still one of the busiest train stations in Turkey. We spent a day exploring the magnificent old station and the neighborhood surrounding it.