For 91 Days
we lived in one of the world's greatest cities, Istanbul. There is no way to learn everything about this city in just three months, but it sure was fun to try. Fascinating history, delicious food, boisterous markets, world-class museums, and some of the most friendly people we've ever met, made our Istanbul experience an unforgettable one. Hopefully our experiences can help enrich your own. Start
at the beginning
of our adventures, visit our
comprehensive index
to find something specific, or choose one of the articles selected at random, below:
mike_frontpage(); ?>
Showing #11 - 20 of 109 Articles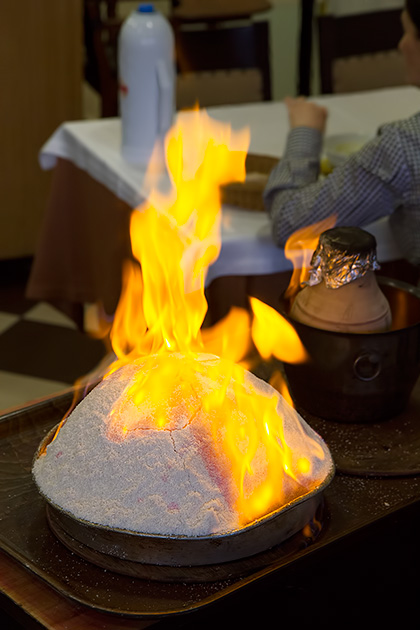 Serving up traditional food from Hatay, Turkey's southernmost province, the Akdeniz Hatay Sofrası is a family-owned and operated restaurant which has won a lot of press and gained a loyal following since opening in 2007. We were invited to sample some of their best dishes one early Monday evening... and that's not the kind of invitation we're ever going to turn down.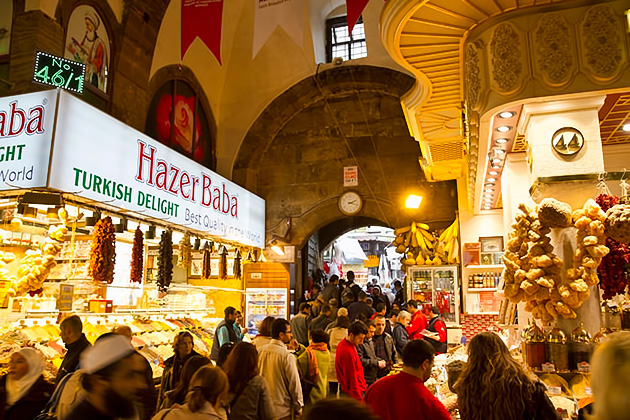 Its real name might be the Egyptian Bazaar (Mısır Çarşısı), but the Spice Bazaar is how everyone refers to it, and gives a better indication of what to expect inside. Found next to the Yeni Camii near the Golden Horn, this ancient covered market dates from 1660 and is Istanbul's second biggest bazaar.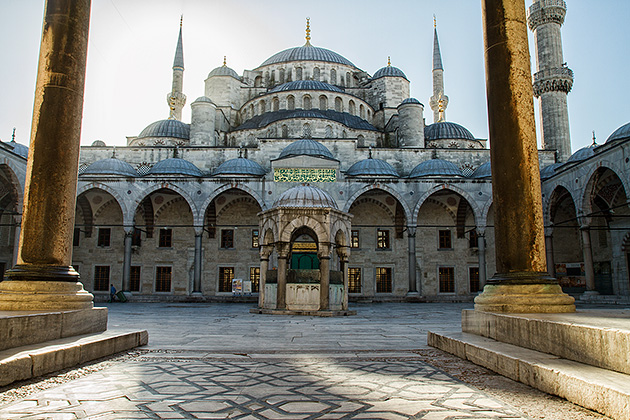 Popularly known as the Blue Mosque thanks to the color of the Iznik tiles lining its walls, the Sultan Ahmed Mosque dominates Istanbul's skyline with six minarets. Completed in 1616, the mosque is still used for worship, but due to its grandeur and location, has become a popular tourist attraction.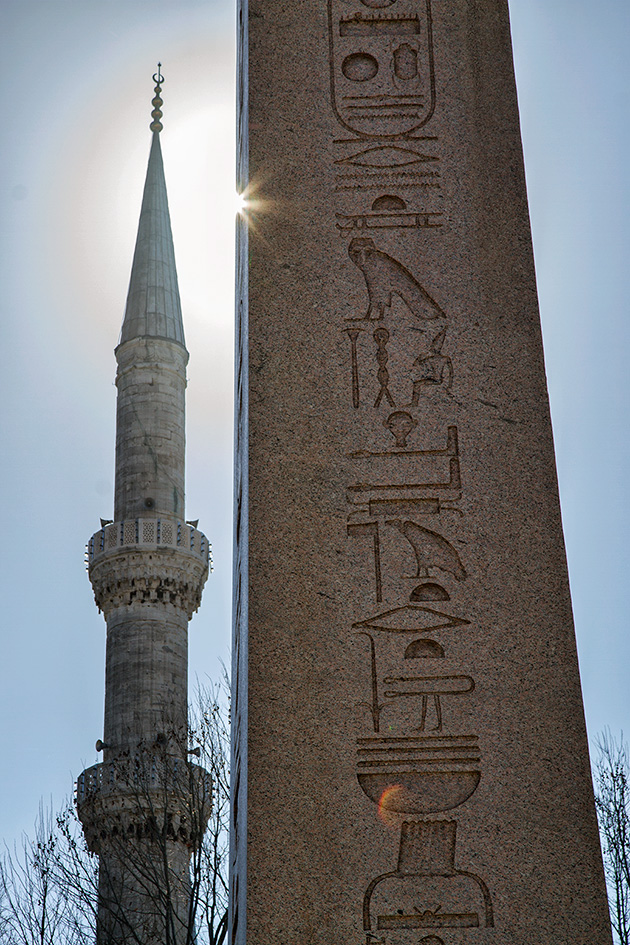 An arena nearly half a kilometer long, packed with 100,000 howling fans. The emperor seated with his family in the imperial loge, disinterestedly following the proceedings. Hundreds of golden statues, columns, monuments and treasures decorating the track. And the thunderous sound of 32 horses, galloping under the whip's cruel crack. Oh, to experience the Hippodrome during Constantinople's Golden Age!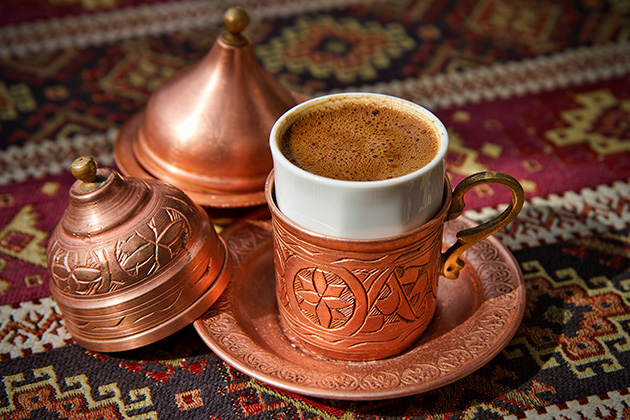 An old Turkish proverb perfectly describes the country's unique take on my favorite caffeinated beverage: "Coffee should be black as hell, strong as death, and sweet as love". Turkish coffee is a thing unto itself, and although I initially found it disgusting, it didn't take long to win me over. Exactly two weeks, in fact.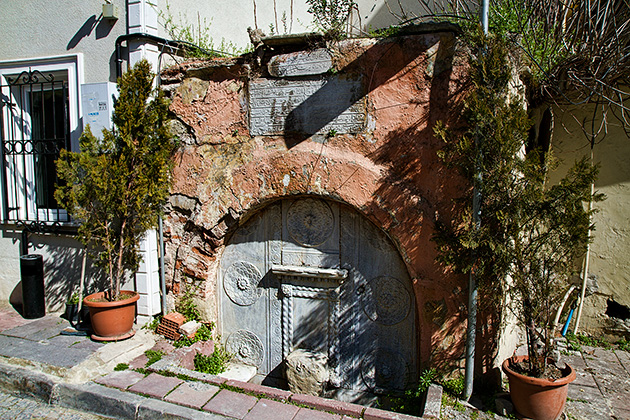 The winding streets and cobblestone alleys immediately southwest of the Hippodrome have a radically different atmosphere from the rest of tourist-oriented Sultanahmet. Sloping down swiftly to the Sea of Marmara, this little subsection of the city has a couple beautiful mosques, as well as a pleasing working-class vibe.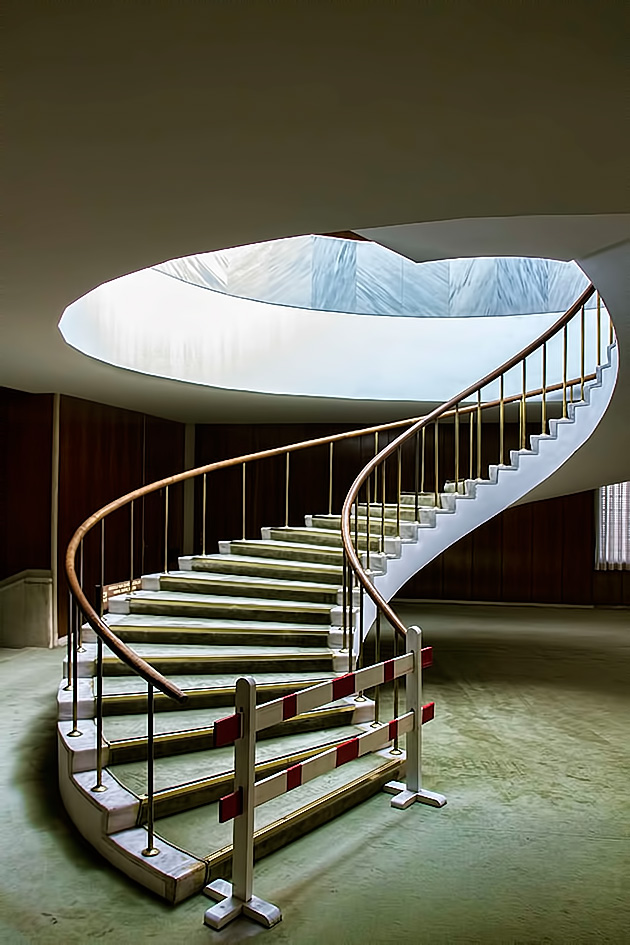 Art can be found everywhere on the streets of Istanbul. I'm not just talking about graffiti, although there is a lot of that, but the art of architecture, movement, and humanity. Everyday scenes of the city, framed by a minaret or the Bosphorus, changed by the play of shadows, or lightened with a bit of urban humor. Istanbul can be both strikingly beautiful and thought-provoking, simultaneously... just like any great piece of art.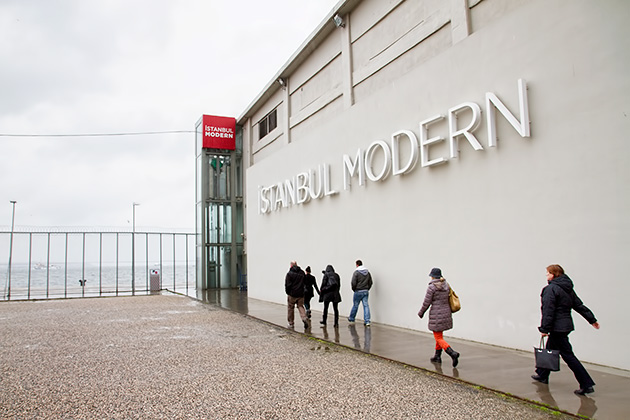 Istanbul's Museum of Modern Art occupies an old warehouse in Tophane, right on top of the Bosphorus Strait. Downstairs are rotating temporary exhibits, while the upper floor houses the permanent collection along with a stylish cafe that has great-looking food, and an even better looking view.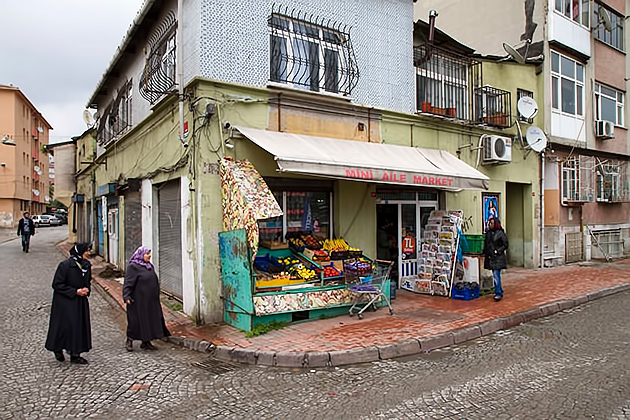 The neighborhood south of the Grand Bazaar, bordering the Sea of Marmara, goes by the entertaining name of Kumkapı. Although it doesn't lay claim to any major sights or fabulous mosques, we enjoyed the quiet Sunday morning we spent here. And now, we can finally strike "Attend an Armenian Apostolic Mass" from our bucket lists. Another childhood dream accomplished!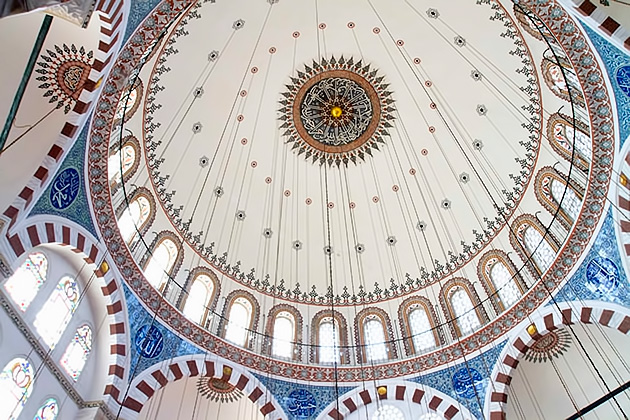 Built on a steep hill in the middle of a busy market area, the Rüstem Paşa mosque is yet another masterpiece from the ubiquitous master architect Mimar Sinan. If you weren't carefully looking for the entrance, you would almost certainly miss it: just a narrow set of nondescript stairs leading up from the street. So ascending these steps and emerging into the mosque's spacious courtyard is quite a surprise.