For 91 Days
we lived in one of the world's greatest cities, Istanbul. There is no way to learn everything about this city in just three months, but it sure was fun to try. Fascinating history, delicious food, boisterous markets, world-class museums, and some of the most friendly people we've ever met, made our Istanbul experience an unforgettable one. Hopefully our experiences can help enrich your own. Start
at the beginning
of our adventures, visit our
comprehensive index
to find something specific, or choose one of the articles selected at random, below: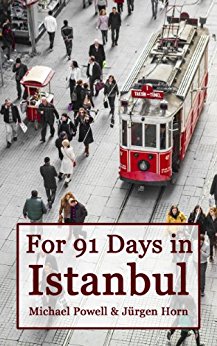 One of the world's most historic and fascinating cities, Istanbul was our home for three incredible months. We explored the city's museums, neighborhoods, markets, and were introduced to a lot of wonderful culture, food and interesting history. Perhaps the world's most diverse metropolis, Istanbul has it all, and we made a concentrated effort to see as much as possible.
An arena nearly half a kilometer long, packed with 100,000 howling fans. The emperor seated with his family in the imperial loge, disinterestedly following the proceedings. Hundreds of golden statues, columns, monuments and treasures decorating the track. And the thunderous sound of 32 horses, galloping under the whip's cruel crack. Oh, to experience the Hippodrome during Constantinople's Golden Age!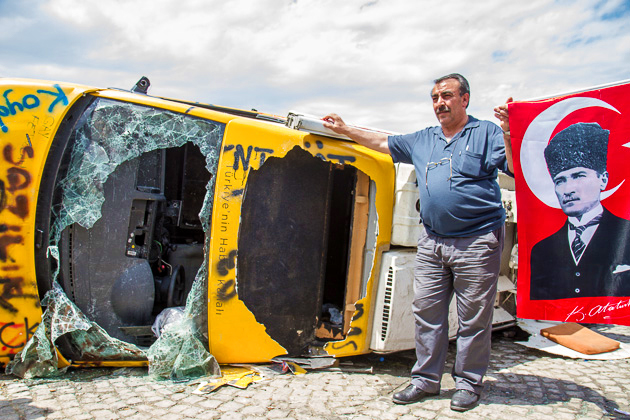 Following a wild weekend of protests, we ventured up to Gezi Park on Sunday to see how things were going. The police had pulled out, leaving Taksim Square wholly in the hands of the people. Thousands had gathered around the square, and a festive atmosphere had settled in. We saw hundreds of volunteers cleaning up the trash and broken glass which had accumulated over the weekend, and others, less civic-minded, posing in front of vandalized, flipped-over cars.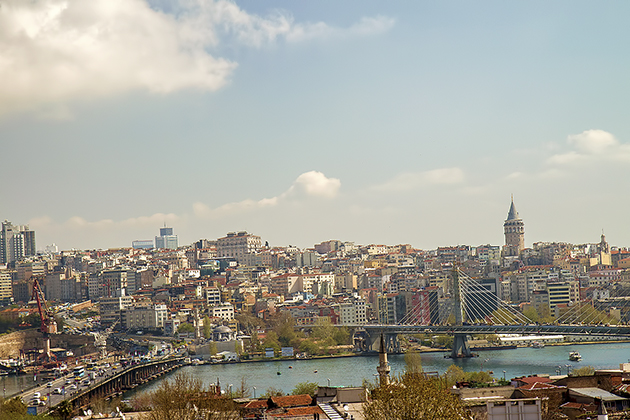 The lively neighborhood of Zeyrek, just north of the Aqueduct of Valens, was one of our favorite spots in Istanbul. It's difficult to reach with public transportation, and lacks any well-known sights, so very few tourists bother to visit. Not that we mind; it just leaves more Zeyrek for us!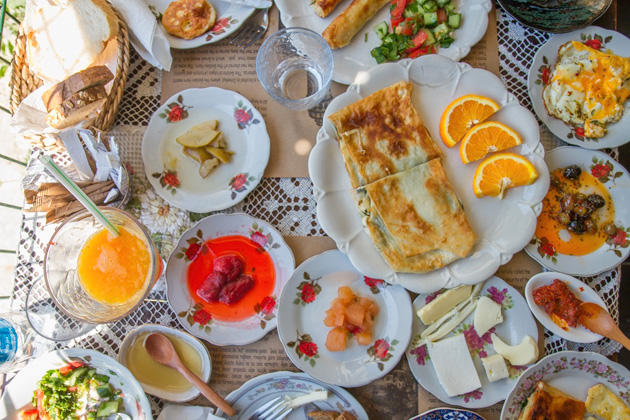 During our first Turkish breakfast, I surveyed the table with fear and doubt. Every conceivable inch was occupied by a plate, bowl or cup. It was a ridiculous amount of food! Had the waitress misheard our order? When I said "breakfast for two", had she understood "A merry feast for my hungry horde of Vikings"? Because this… this couldn't possibly be right.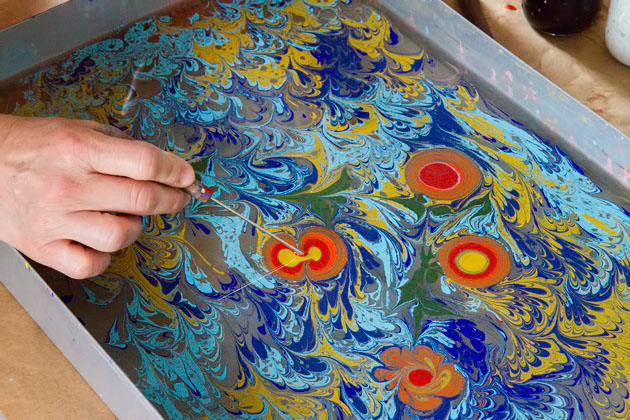 Marbling, or ebru, is one of the most popular forms of Turkish art. We decided to introduce ourselves to the technique, and joined a workshop offered by Les Arts Turcs in Sultanahmet. By the end of the entertaining session, we had managed to create a few minor masterpieces.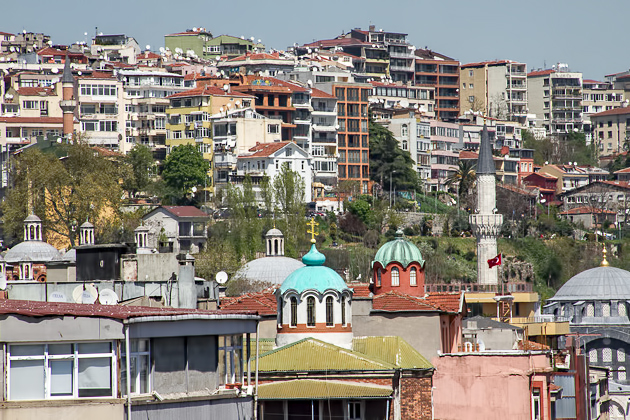 Found at the northern end of the Galata Bridge, the rough and tumble neighborhood of Karaköy is mainly visited for the purpose of transiting to other, more desirable areas. But with some nice spots to eat and a boisterous local atmosphere, there's good reason to spend a little time here.