For 91 Days
we lived in one of the world's greatest cities, Istanbul. There is no way to learn everything about this city in just three months, but it sure was fun to try. Fascinating history, delicious food, boisterous markets, world-class museums, and some of the most friendly people we've ever met, made our Istanbul experience an unforgettable one. Hopefully our experiences can help enrich your own. Start
at the beginning
of our adventures, visit our
comprehensive index
to find something specific, or choose one of the articles selected at random, below: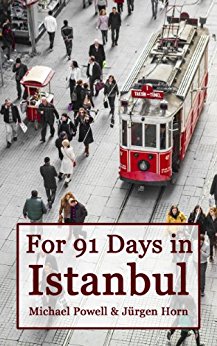 One of the world's most historic and fascinating cities, Istanbul was our home for three incredible months. We explored the city's museums, neighborhoods, markets, and were introduced to a lot of wonderful culture, food and interesting history. Perhaps the world's most diverse metropolis, Istanbul has it all, and we made a concentrated effort to see as much as possible.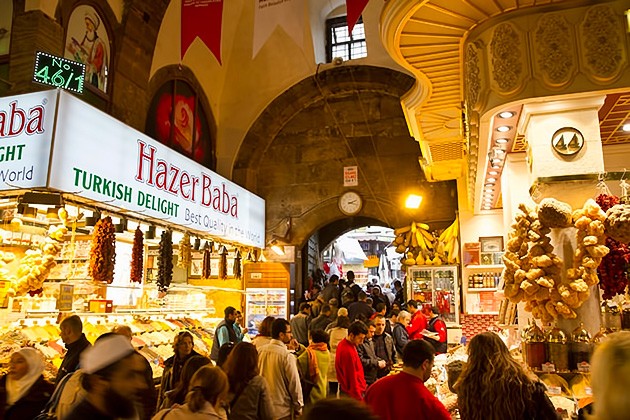 Its real name might be the Egyptian Bazaar (Mısır Çarşısı), but the Spice Bazaar is how everyone refers to it, and gives a better indication of what to expect inside. Found next to the Yeni Camii near the Golden Horn, this ancient covered market dates from 1660 and is Istanbul's second biggest bazaar.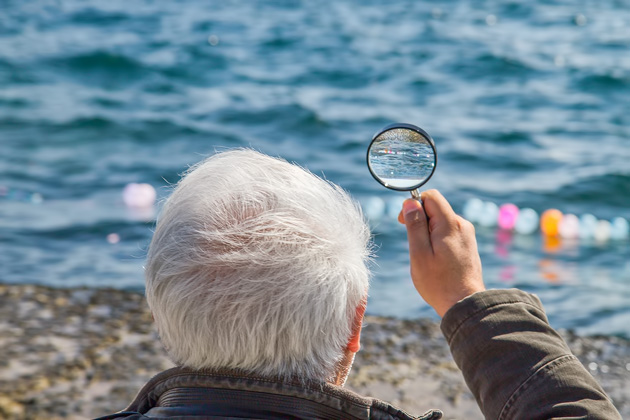 Istanbul is a photographer's paradise. Both colorful and gritty, beautiful but deteriorated, and filled with people who always seem happy to have caught the camera's eye. We've had a fun time browsing through the tens of thousands of photographs we've collected during our 91 days here, and have selected some which show off the many facets of Istanbul. It's probably impossible to define a city with a few images, but this is our best shot.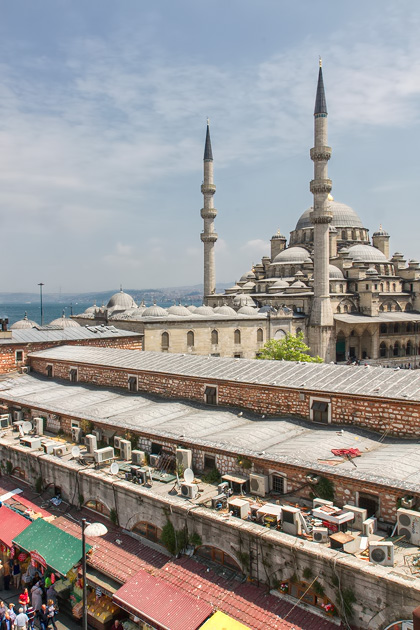 The Yeni Camii translates to "New Mosque", and really demonstrates the problem inherent in naming things "New". Sure… back in 1665, the Yeni Camii was Istanbul's great new mosque, and everybody in the Ottoman Empire was freaking out about how brand new it was. But 350 years later? Not so much.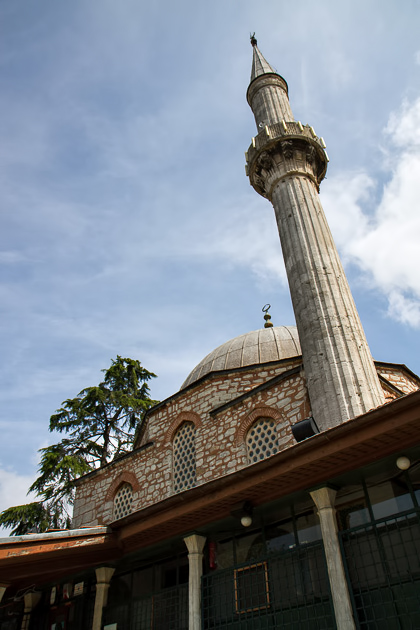 After hiking up Istanbul's biggest hill, the Büyük Çamlıca, our tired bones had earned a reward. So we made our way to the gorgeous Çınılı Camii, Üsküdar's Tiled Mosque, and ended the day in a hamam.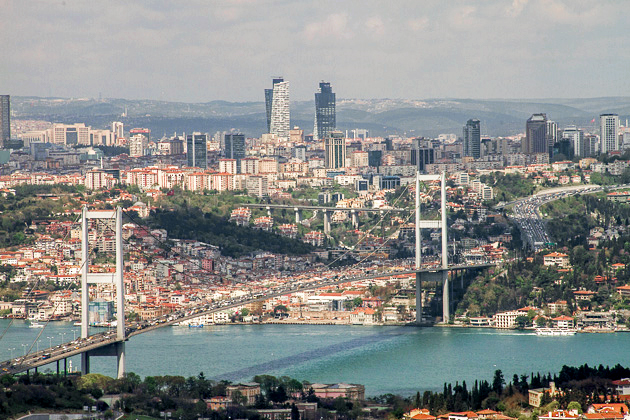 As anyone who's spent time walking around Istanbul will know, it's a city of hills. Giant, soul-crushing hills which suck the very life from your legs. Although we had been dreading our ascent up the tallest hill in the city, the Büyük Çamlıca, we were also excited to be done with it. After this, it couldn't get any worse!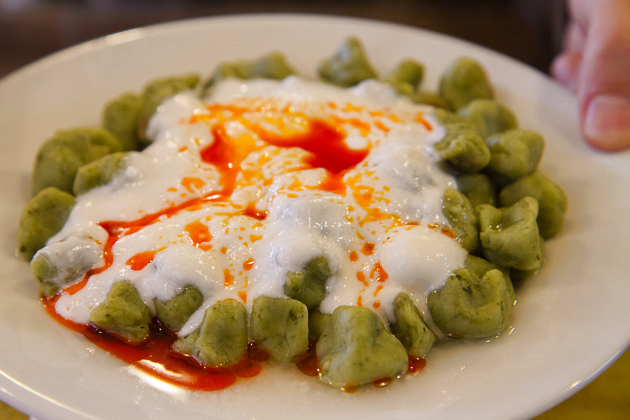 Manti are best understood as Turkish tortellini. There's very little to distinguish them from their more famous Italian cousins. Pockets of dough stuffed with meat, potato, cheese, spinach, or anything else, this delicious Turkish staple immediately won a place in our hearts.