For 91 Days
we lived in one of the world's greatest cities, Istanbul. There is no way to learn everything about this city in just three months, but it sure was fun to try. Fascinating history, delicious food, boisterous markets, world-class museums, and some of the most friendly people we've ever met, made our Istanbul experience an unforgettable one. Hopefully our experiences can help enrich your own. Start
at the beginning
of our adventures, visit our
comprehensive index
to find something specific, or choose one of the articles selected at random, below: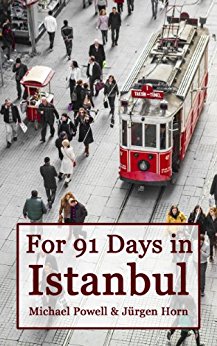 One of the world's most historic and fascinating cities, Istanbul was our home for three incredible months. We explored the city's museums, neighborhoods, markets, and were introduced to a lot of wonderful culture, food and interesting history. Perhaps the world's most diverse metropolis, Istanbul has it all, and we made a concentrated effort to see as much as possible.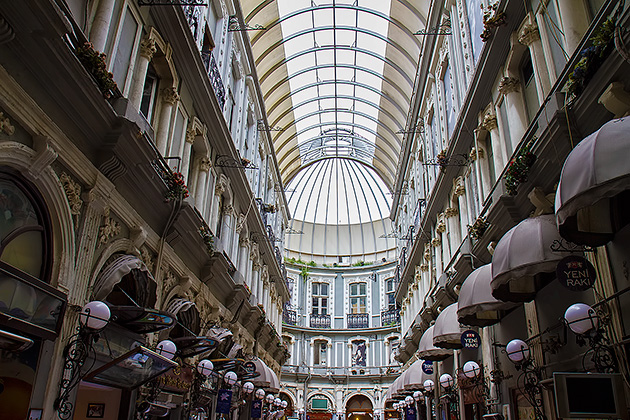 I'm beginning to think that we could have dedicated 91 days to just Istanbul's Beyoğlu district. In fact, a blog devoted entirely to the city's main shopping street isn't inconceivable. İstiklal Caddesi For 91 Days. The number of bars, restaurants, shops, theaters and galleries along "Independence Street" is overwhelming. We spent an entire day exploring just its historic arcades. What follows are short descriptions of our favorites, with links to their exact locations.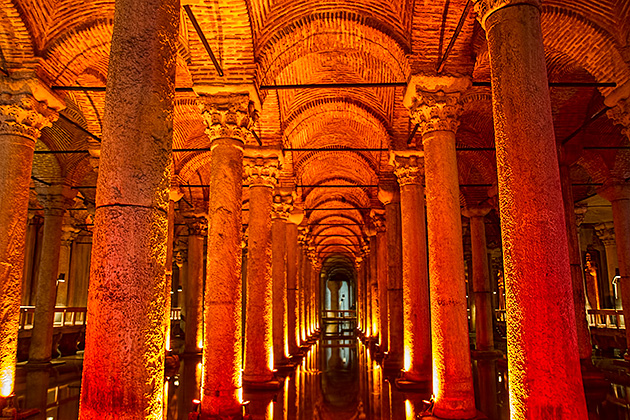 Hundreds of underground cisterns lurk beneath the surface of Istanbul, the largest of which is the Yerebatan Sarnıçı, or the Sunken Cistern. Built by Constantine the Great in the 4th century to provide water to his palace, it's survived the ages in remarkable form.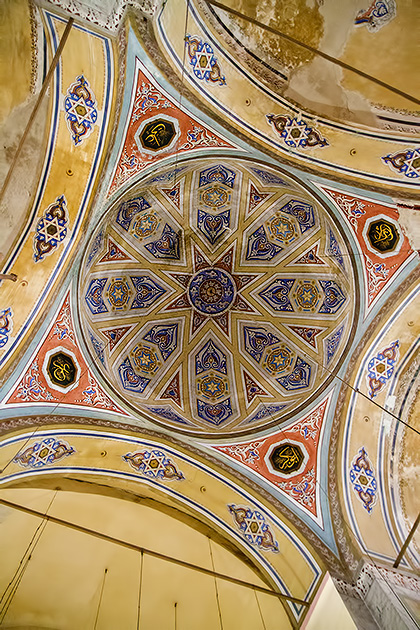 Istanbul has no shortage of old churches and mosques, and it can often feel like too much of a good thing. As our time in the city progressed, we would increasingly find ourselves saying something like, "Honestly, I think we've visited enough mosques". But what are we going to do? Simply ignore something as amazing as the Gül Camii?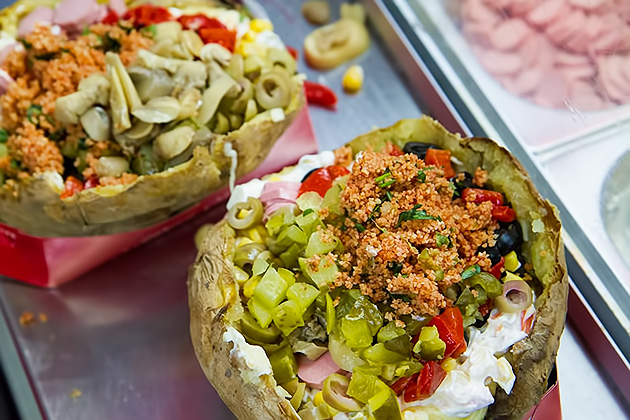 While on the go, we're often in the mood for something more substantial than a simit, but have no time for a real meal. Luckily, Istanbul has plenty of cheap ways to fill up on quick energy. Here are a few of our favorites:
An arena nearly half a kilometer long, packed with 100,000 howling fans. The emperor seated with his family in the imperial loge, disinterestedly following the proceedings. Hundreds of golden statues, columns, monuments and treasures decorating the track. And the thunderous sound of 32 horses, galloping under the whip's cruel crack. Oh, to experience the Hippodrome during Constantinople's Golden Age!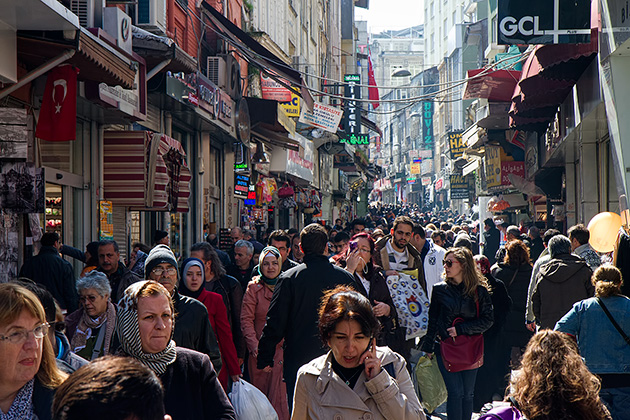 How much you enjoy the steep, jam-packed streets around the Rüstem Paşa Camii depends entirely on your point of view. Is it an exhilarating and chaotic shopping paradise, or an intolerable maze of pushy, obnoxious vendors? So visit only when you're in a good mood and well-disposed to both noise and hassle. Because it's not like Tahtakale is going to change for you. Tahtakale isn't gonna change for anybody.