For 91 Days
we lived in one of the world's greatest cities, Istanbul. There is no way to learn everything about this city in just three months, but it sure was fun to try. Fascinating history, delicious food, boisterous markets, world-class museums, and some of the most friendly people we've ever met, made our Istanbul experience an unforgettable one. Hopefully our experiences can help enrich your own. Start
at the beginning
of our adventures, visit our
comprehensive index
to find something specific, or choose one of the articles selected at random, below: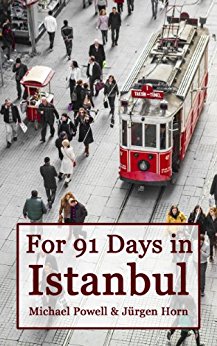 One of the world's most historic and fascinating cities, Istanbul was our home for three incredible months. We explored the city's museums, neighborhoods, markets, and were introduced to a lot of wonderful culture, food and interesting history. Perhaps the world's most diverse metropolis, Istanbul has it all, and we made a concentrated effort to see as much as possible.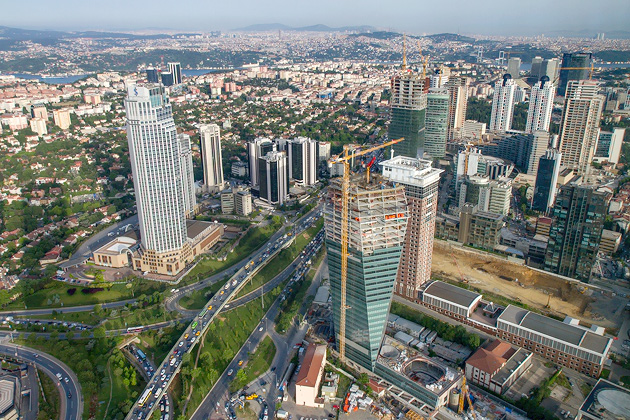 Rocketing 780 feet into the air, the Sapphire building in the modern neighborhood of Levent is Turkey's tallest building. A cafe on the top floor and an open air viewing platform on the roof offer one of Istanbul's most breathtaking views.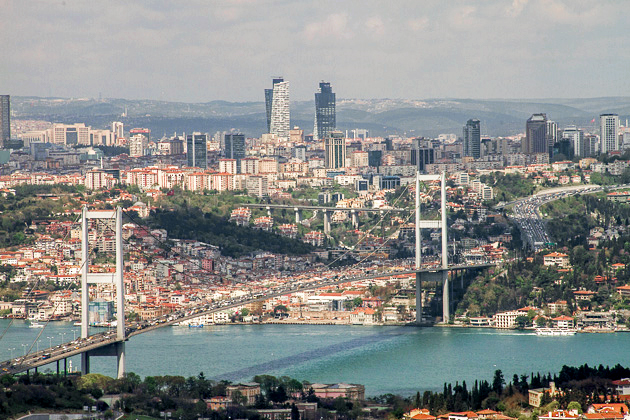 As anyone who's spent time walking around Istanbul will know, it's a city of hills. Giant, soul-crushing hills which suck the very life from your legs. Although we had been dreading our ascent up the tallest hill in the city, the Büyük Çamlıca, we were also excited to be done with it. After this, it couldn't get any worse!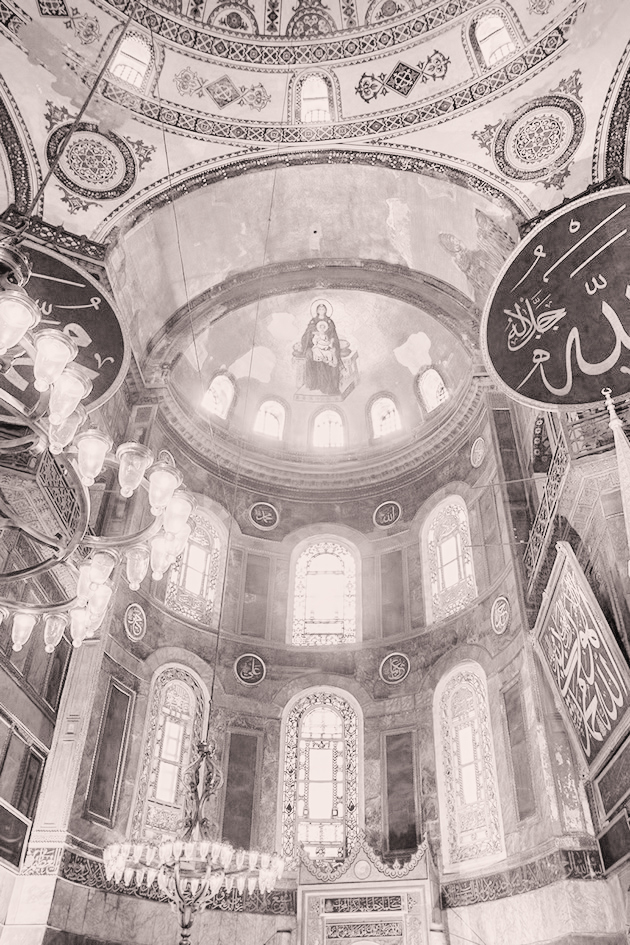 If ever a city were in a need of a concise recounting of its history, it is Istanbul. Properly told, its story fills multiple volumes of heavy tomes. But we're too busy for detail or nuance, and so have distilled the past of one of the world's most historic cities into a ridiculous list of easily digestible highlights. Students of Mrs. Dent's sixth-grade history class: you're welcome! Academics and graduate students: you might want to look elsewhere.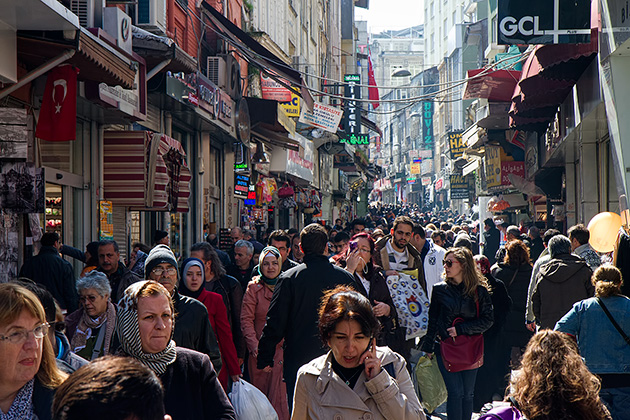 How much you enjoy the steep, jam-packed streets around the Rüstem Paşa Camii depends entirely on your point of view. Is it an exhilarating and chaotic shopping paradise, or an intolerable maze of pushy, obnoxious vendors? So visit only when you're in a good mood and well-disposed to both noise and hassle. Because it's not like Tahtakale is going to change for you. Tahtakale isn't gonna change for anybody.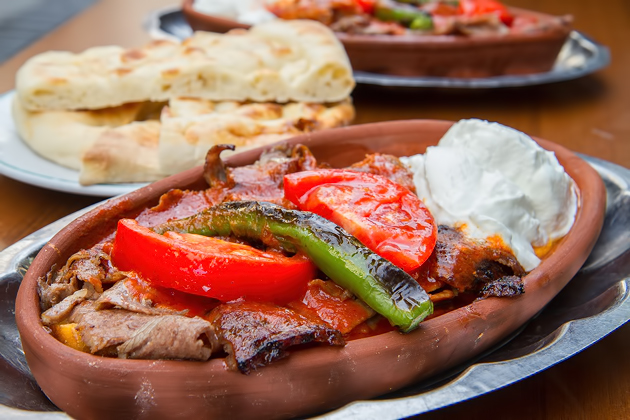 Before our arrival in Istanbul, we had no idea how much döner we were about to eat… Ach, who am I kidding? We knew exactly. Scarfing down plate after heaping plate of delicious döner meat was our plan from the very beginning. It's part of the reason we chose Istanbul in the first place.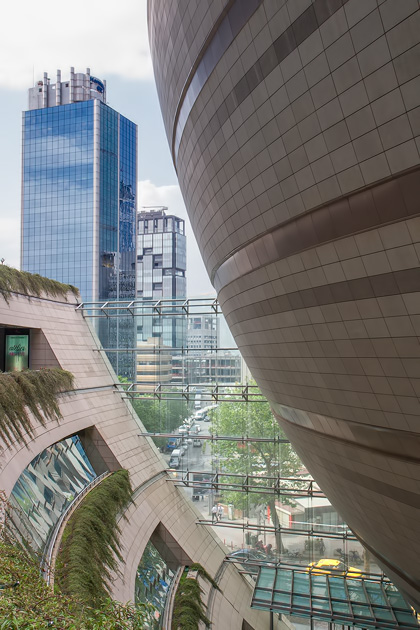 Istanbul is most famous for ancient mosques and a starring role in world history, but there's another side to it. One that most tourists never bother to see. It wasn't until our last couple weeks in the city that we ventured into modern Istanbul. On the outskirts of the city center, new skyscrapers are springing up like weeds, and the focus is squarely on business.