For 91 Days
we lived in one of the world's greatest cities, Istanbul. There is no way to learn everything about this city in just three months, but it sure was fun to try. Fascinating history, delicious food, boisterous markets, world-class museums, and some of the most friendly people we've ever met, made our Istanbul experience an unforgettable one. Hopefully our experiences can help enrich your own. Start
at the beginning
of our adventures, visit our
comprehensive index
to find something specific, or choose one of the articles selected at random, below: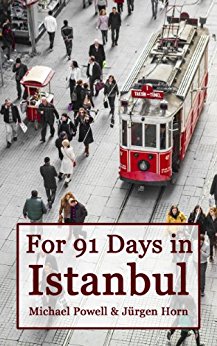 One of the world's most historic and fascinating cities, Istanbul was our home for three incredible months. We explored the city's museums, neighborhoods, markets, and were introduced to a lot of wonderful culture, food and interesting history. Perhaps the world's most diverse metropolis, Istanbul has it all, and we made a concentrated effort to see as much as possible.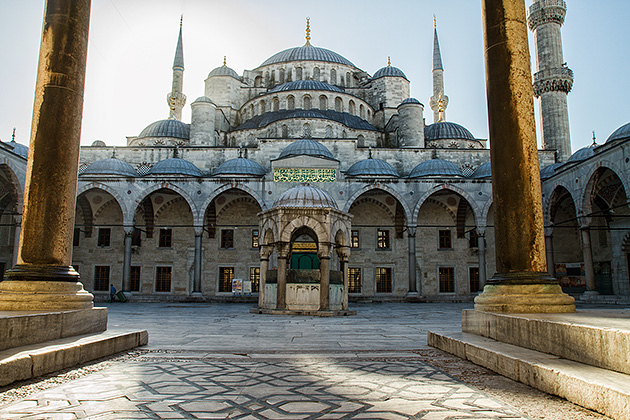 Popularly known as the Blue Mosque thanks to the color of the Iznik tiles lining its walls, the Sultan Ahmed Mosque dominates Istanbul's skyline with six minarets. Completed in 1616, the mosque is still used for worship, but due to its grandeur and location, has become a popular tourist attraction.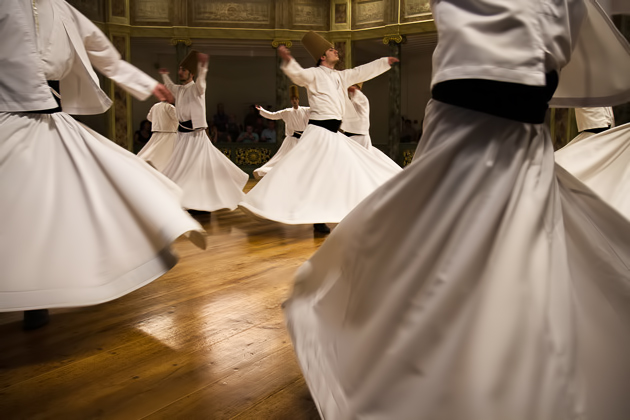 With their heads slightly tilted, arms raised in exaltation and spinning in graceful circles, the whirling sufi dervishes are among the most enduring images of Turkey. Istanbul boasts a number of places in which to catch a ceremony, but we chose to attend the twice-monthly performance in the Galata Mevlevihanesi; the city's oldest tekke.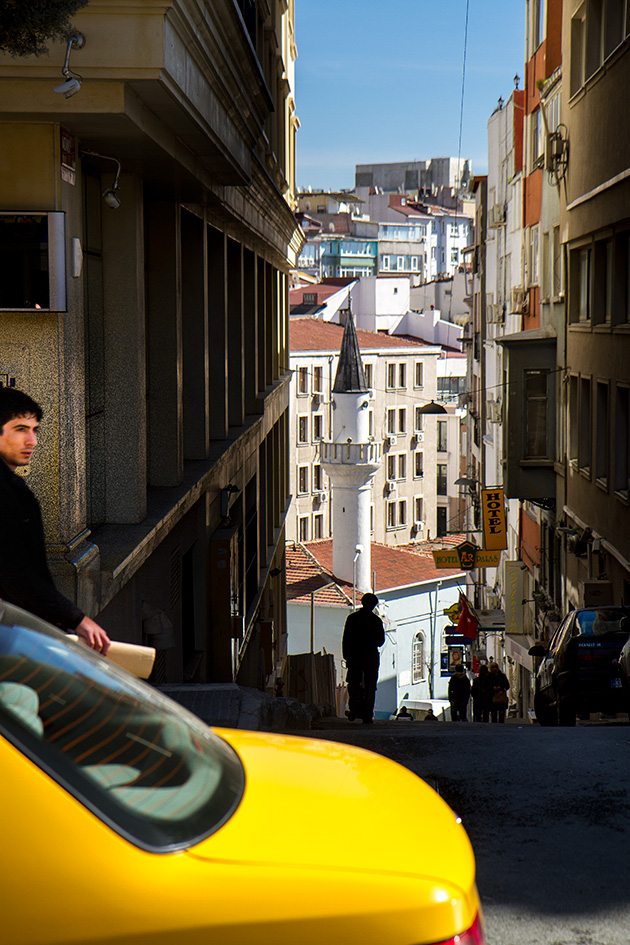 Istanbul, one of the world's great cities, was going to be our home for the next 91 days. Minarets, mosques, harems, hamams, kebab, coffee, Turkish delights, towers, castles, islands, whirling dervishes, Greeks and Ottomans, hills, ferries, markets and music… it's enough to make the experience-hungry traveler delirious. We knew we'd have to hit the ground running, because there was going to be a lot to do.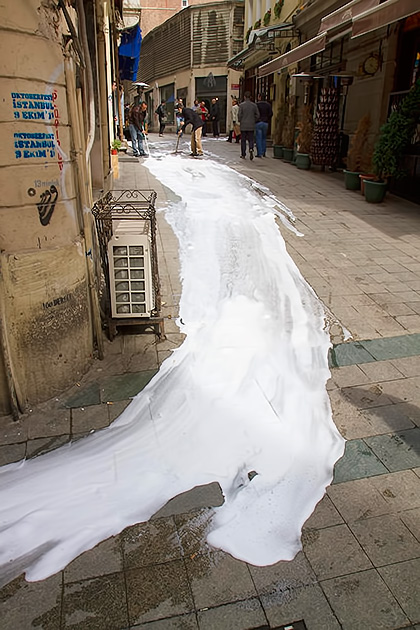 We had been suffering through some rough weather for weeks, but spring finally arrived toward the end of April. The bad weather had us a bit of an emotional rollercoaster — overcast days are not normally our thing, but somehow the clouds struck a melancholic note appropriate to Istanbul.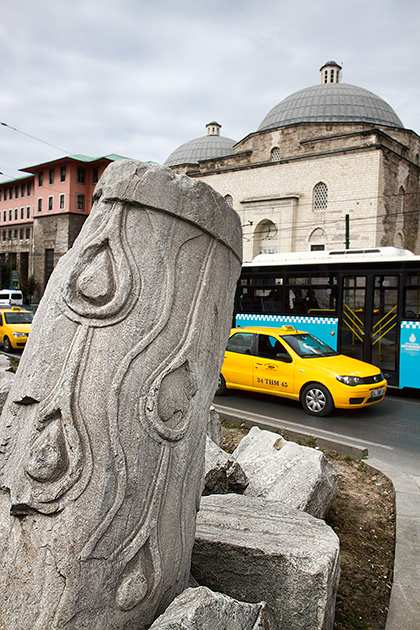 The city is far easier to walk than I'd feared, and public transportation is cheap, quick and efficient (if crowded). Most importantly, most of the major sights are packed closely together in or near the historic center. On one of our first days, we walked along the tram line from Sultanhamet Square (next to the Blue Mosque and the Hagia Sophia) to Beyazit: a short, straight walk during which we saw one historic treasure after the other.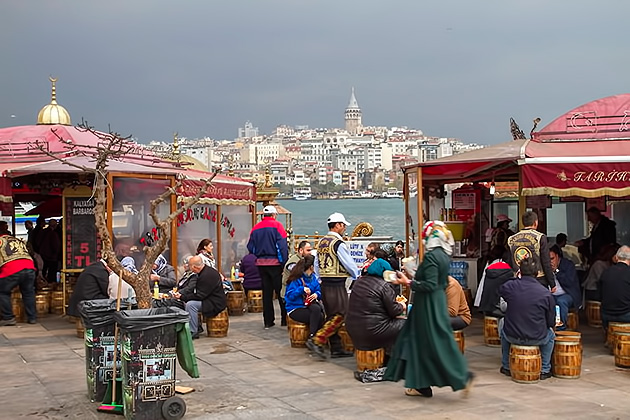 Hungry for lunch? Then join the throngs heading for the semicircular Eminönü Plaza, on the western side of the Galata Bridge. "Why? What's there to eat?" you might be asking. Well, try not worry about that quite yet!