Public Transportation in Istanbul
In a city the size of Istanbul, public transportation isn't just a nice option, but an absolute necessity. So it's lucky that using Istanbul's transportation system can be so entertaining. Whether riding a funicular, subway, ferry, tram or gondola (anything, really, except the bus) we almost always had a great time getting around the city.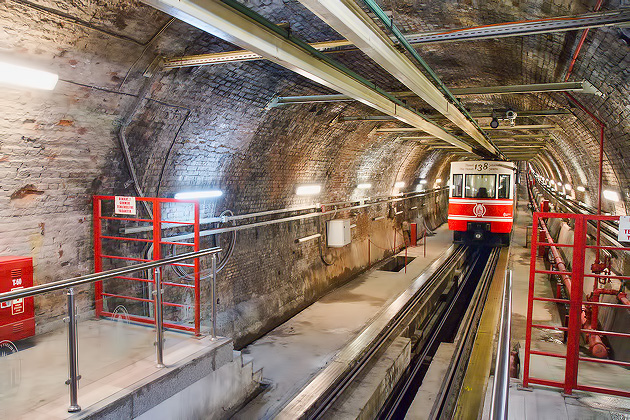 But yes: we hated the bus, and only used it when absolutely necessary. Traffic in Istanbul is horrendous, and riding the bus does nothing to alleviate that. One foggy day, when ferry service had been suspended, we were compelled to take a bus to Eyüp, and sat in traffic for 90 minutes. For five kilometers! On the Bosphorus buses to Emirgan or Arnavutköy, we'd often get so fed up, we'd ask the driver to just let us out. And walking down the coast, we'd easily outpace the bus.
Otherwise, public transportation in Istanbul is great. We loved the trams; both the antique model which taxis up İstiklal Caddesi, and the modern one which connects Kabataş to Eminönü, the Blue Mosque and the Grand Bazaar. And the metro from Taksim was an excellent way to get to the city's modern neighborhoods like Sisli and Levent.
We also made frequent use of Istanbul's two funiculars, or tünels. The underground car which connects Karaköy to Beyoğlu has a cherished spot in the city's history. It was built in 1875, making it the world's second-oldest underground metro system (after London's). Historical and extremely practical. Stepping off a ferry or the tram at Karaköy, you can save your legs a whole lot of stress by tüneling up the hill instead of walking.
A more modern funicular connects Kabataş to Taksim Square, and is just as useful. Our house was only 15 minutes from Kabataş, but we almost always chose to take the Tünel up to Taksim Square and walk down the street back home, even though it added at least ten minutes to the total time. As our stay in Istanbul wore on, we discovered ever more ways to avoid climbing hills.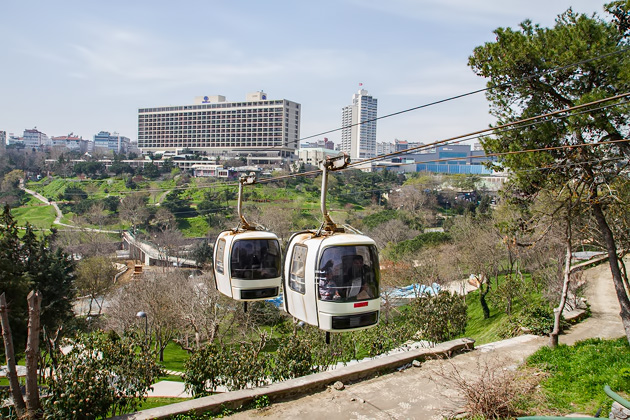 We also enjoyed the tiny gondola which stretches over Democracy Park, north of Taksim. Although we had no reason to cross the park, we couldn't resist sitting down inside one of the antiquated cars. You get a nice view of the Bosphorus and Beşiktaş's Inönü Stadium during the quick transit.
But our favorite way to travel within Istanbul was definitely the ferries. We hopped on the boats whenever possible. There's just no better way to see Istanbul than from the rail of a bobbing boat. On longer trips, we'd order a tea, or join locals in throwing bits of simits (Turkish bagels) to the flocks of seagulls trailing behind.
If you're in Istanbul for any longer than a few days, make sure to invest in an IstanbulKart. It costs a bit more at first, but you save cash on every journey, and the cards are extremely practical. Just swipe at any of the transport options we've written about here: ferry, tram, metro, bus, tünel. To recharge the card, look for kiosks that advertise "Akbil".
–Travel Insurance Online Quote