Southwest of the Hippodrome
The winding streets and cobblestone alleys immediately southwest of the Hippodrome have a radically different atmosphere from the rest of tourist-oriented Sultanahmet. Sloping down swiftly to the Sea of Marmara, this little subsection of the city has a couple beautiful mosques, as well as a pleasing working-class vibe.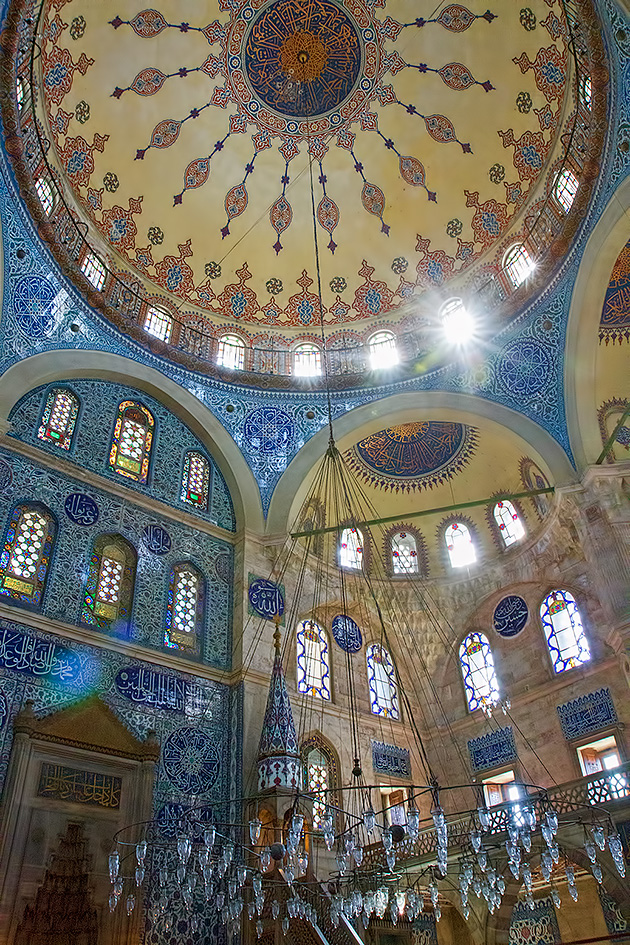 Just a few hundred meters from the chaotic crowds at the Blue Mosque, we found the quiet Sokollu Mehmet Paşa Camii. Yet another creation of the Ottoman master architect Mimar Sinan, this lovely mosque was built in 1571 for the Grand Vizier of Suleyman the Magnificent. We were frustrated to find the doors locked, but a student in the attached Koran School suggested we just wait until prayer time.
We relaxed at a nearby rooftop cafe until the call to prayer was issued from the mosque's solitary minaret. Then, hoping that a solemn demeanor would help us blend in, we filed into the Mehmet Paşa along with the worshipers. This was the first Muslim ceremony I'd witnessed, and I found it quite moving. While we silently observed from the rear of the mosque, an Imam led the prayers. In unison, the men would bow, kneel or join in the chanting. [More Pics of the Sokullu Mehmet Paşa | Location]
Right down the street is the Küçük Ayasofya Camii, or the Small Hagia Sofia, so named because of an architectural and chromatic resemblance to Istanbul's most famous mosque. It was originally built in 527 as a Byzantine church and, from the exterior, looks its age. So the magnificence of the recently-restored interior comes as a surprise. It's not as colorful as other mosques, but has a wonderful two-story colonnade, and visitors are allowed to explore the upper floors. [More Pics of the Küçük Ayasofya Camii | Location]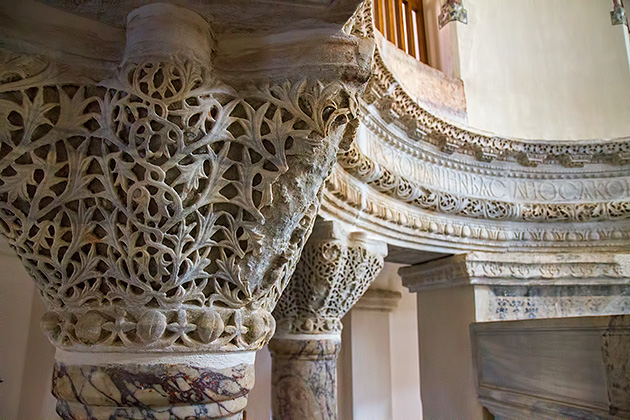 The Greek writing betrays the Küçük Ayasofya's original use as a Byzantine Church
After finishing up in the Little Hagia Sofia, we poked around the neighborhood. For being so close to Istanbul's most popular sights, there were few tourists underway on these narrow, uneven streets. Instead, we saw Turks going on about their daily lives — visiting the market, repairing rotted old buildings, and sitting on tiny stools on the sidewalk, drinking tea. [More Pics from the Neighborhood]
To get home, we walked along the Sea of Marmara until reaching the Galata Bridge. This was a longer trek than we had anticipated, but an entertaining one. Views of Asian Istanbul accompanied us the whole way, along with stray cats, fishermen grilling their day's catch on the wave breakers, and tankers sounding their horns on their way into the Bosphorus. [More Pics from our Walk along the Sea]
–Purchase One Of Our Istanbul Photos As Framed Art Here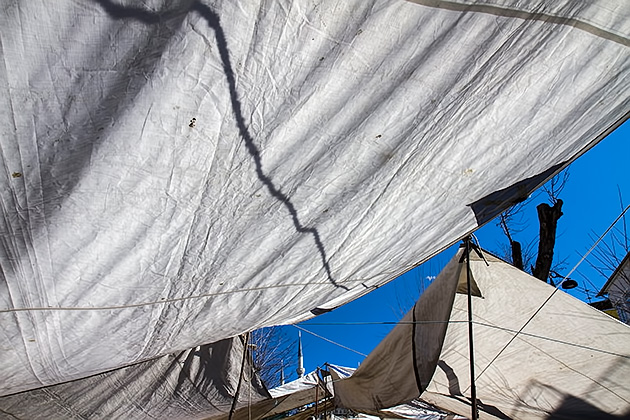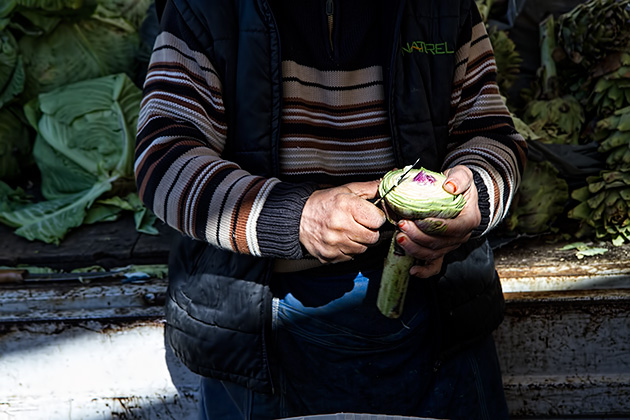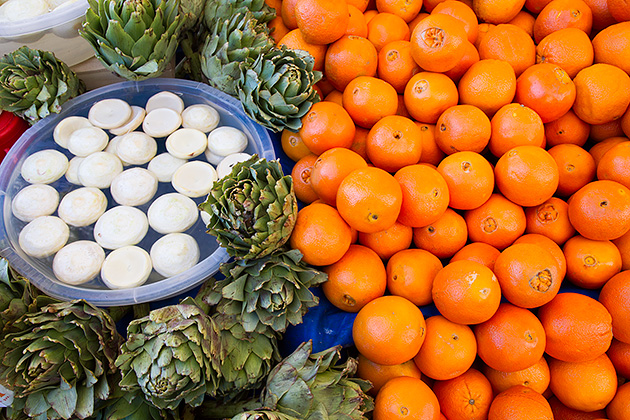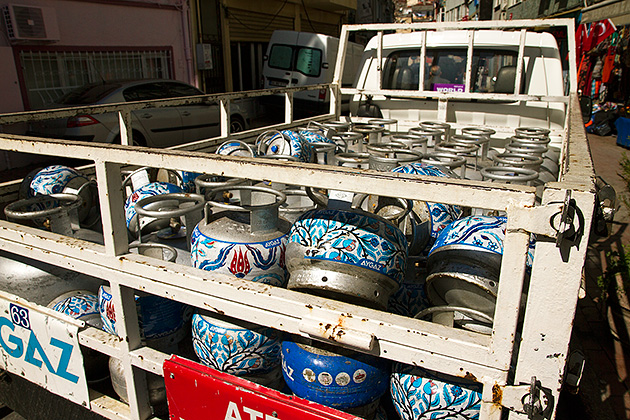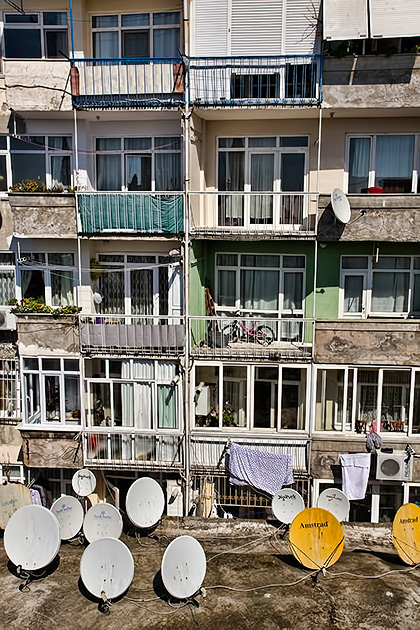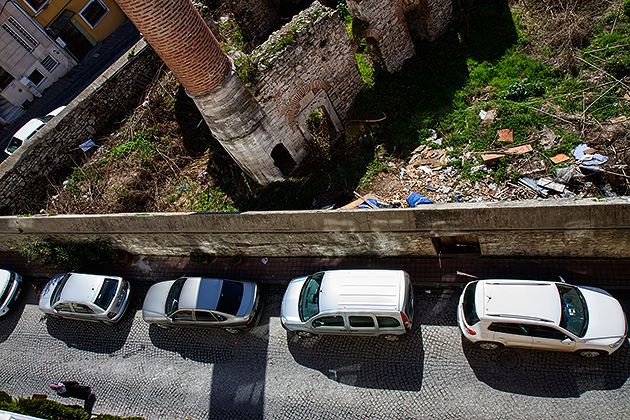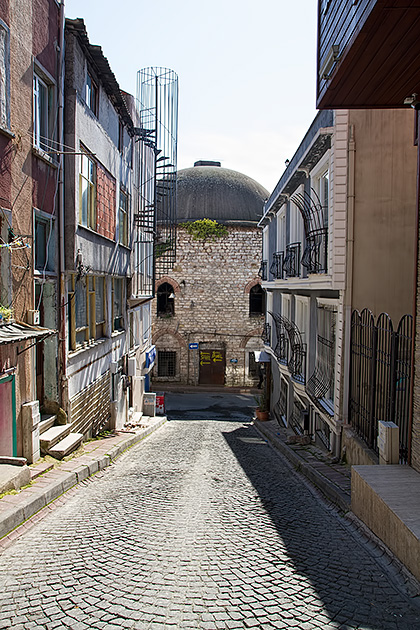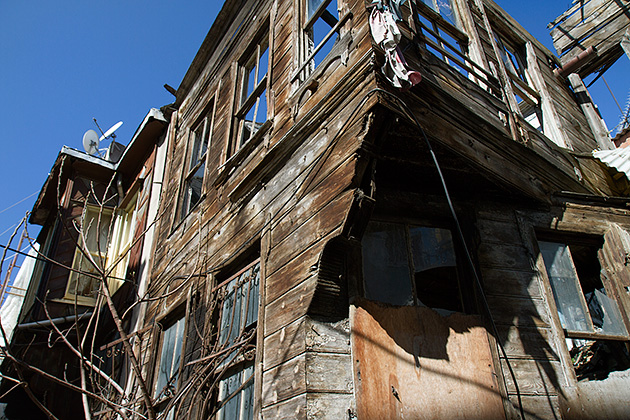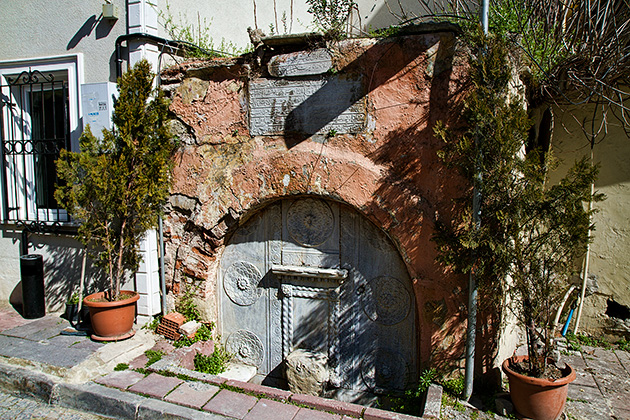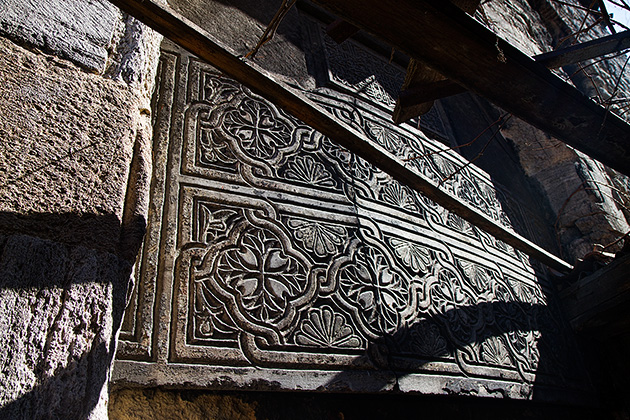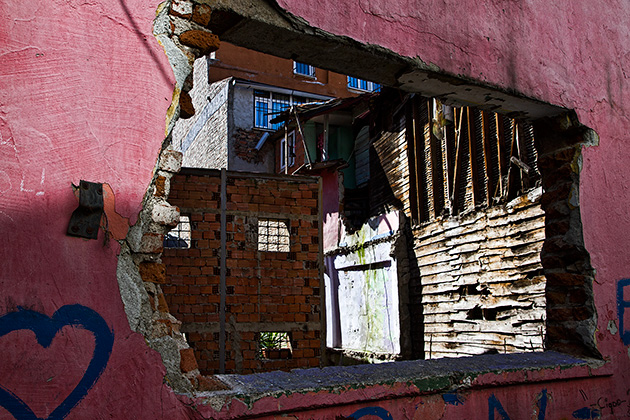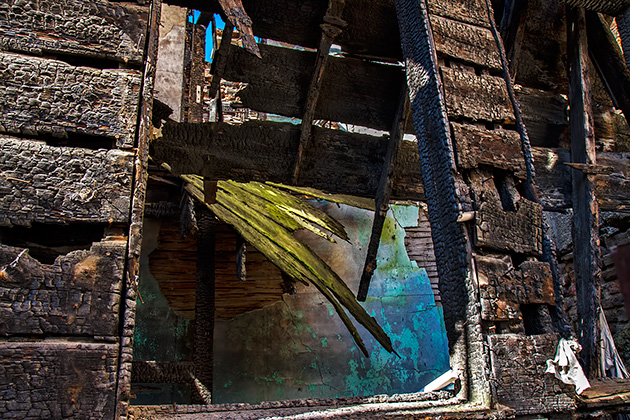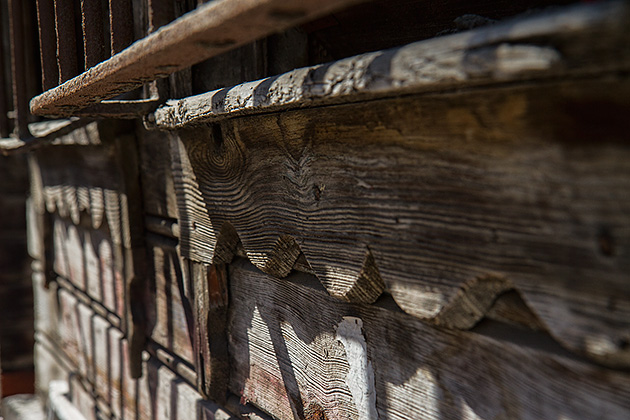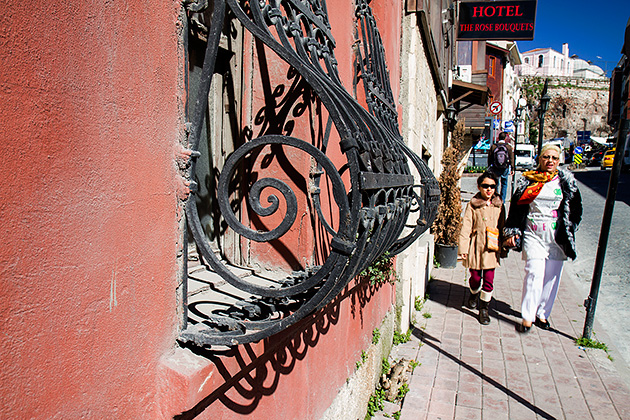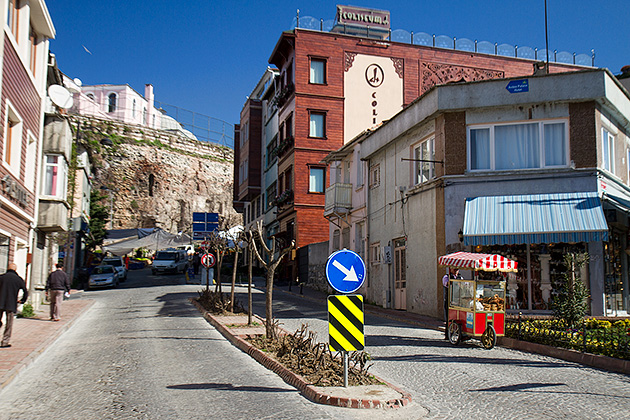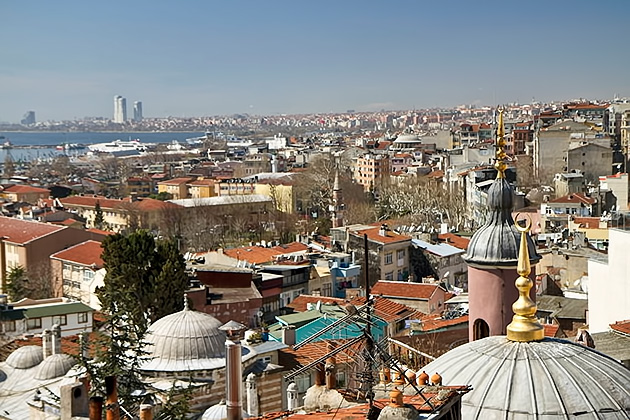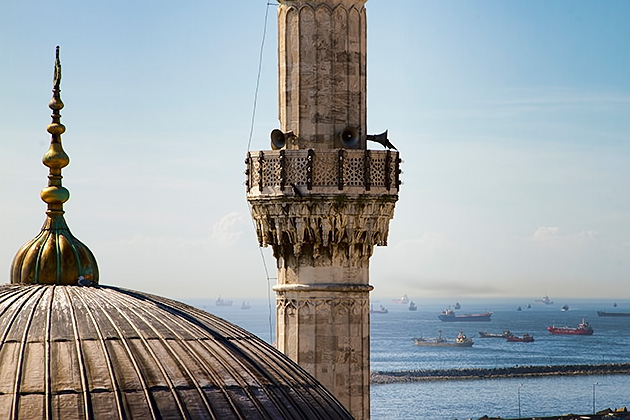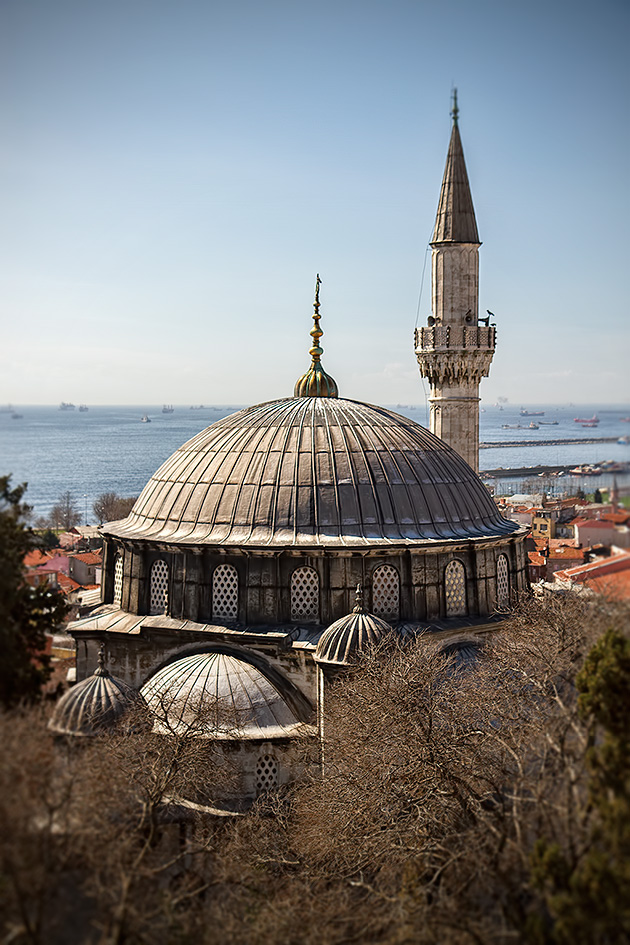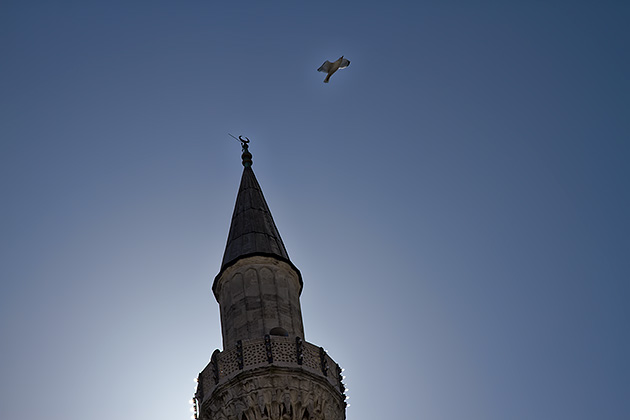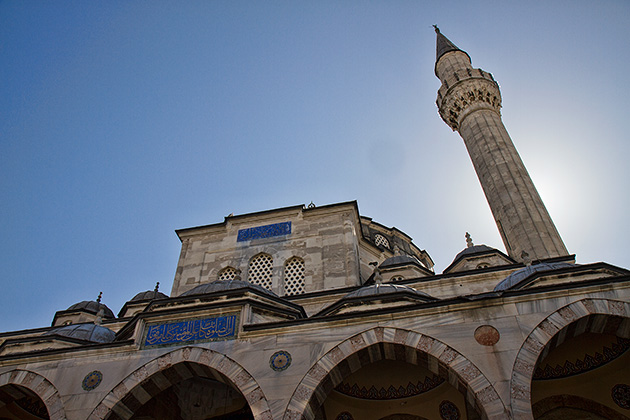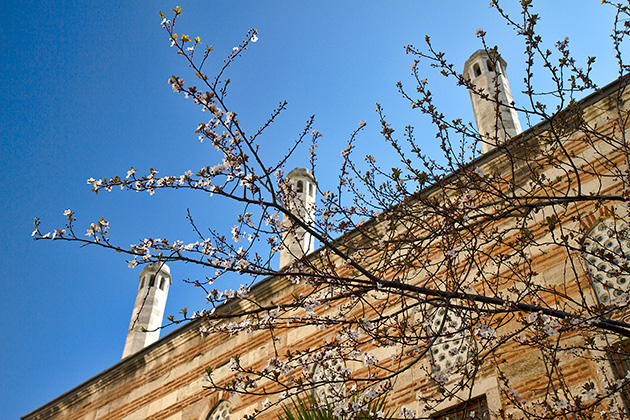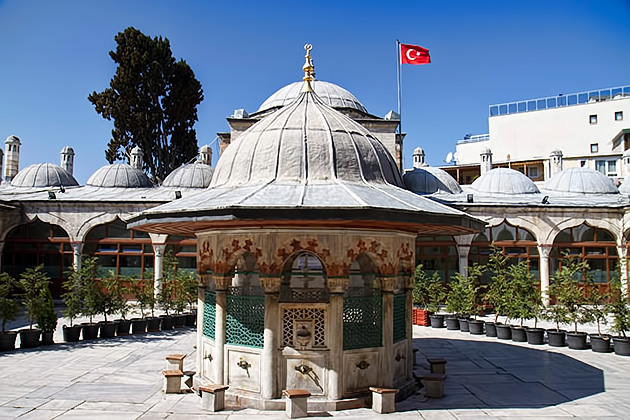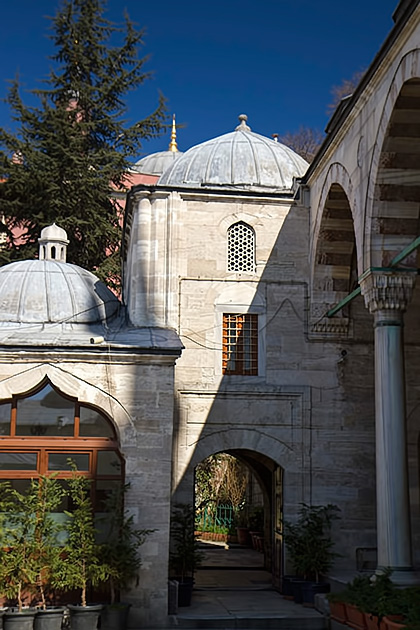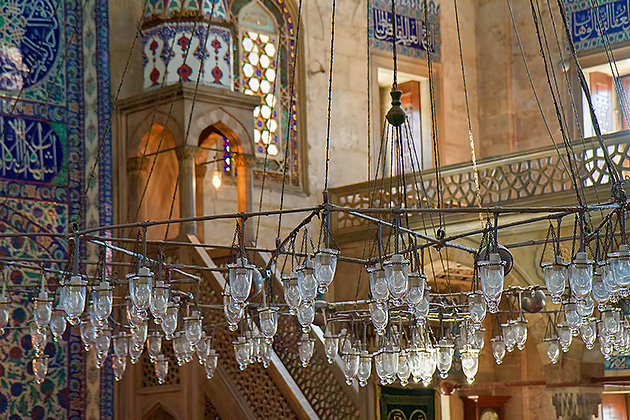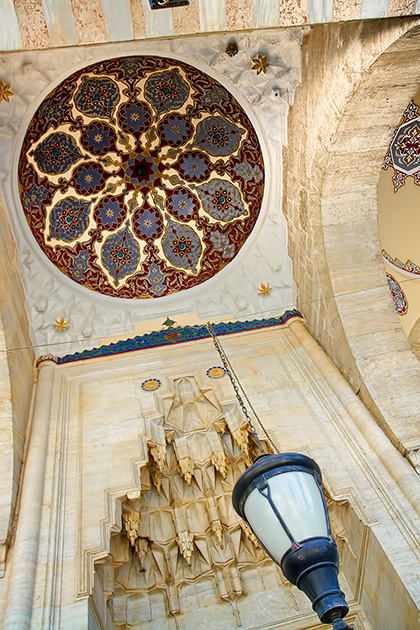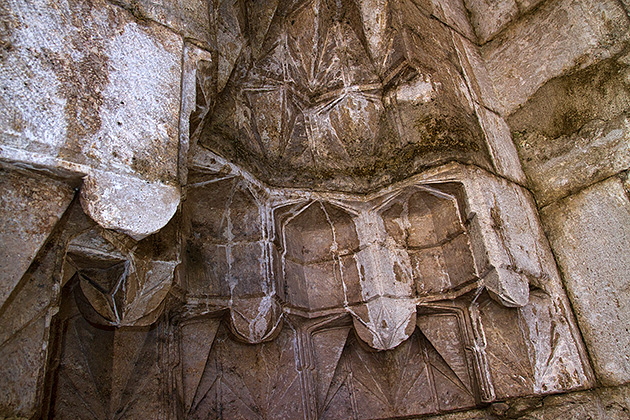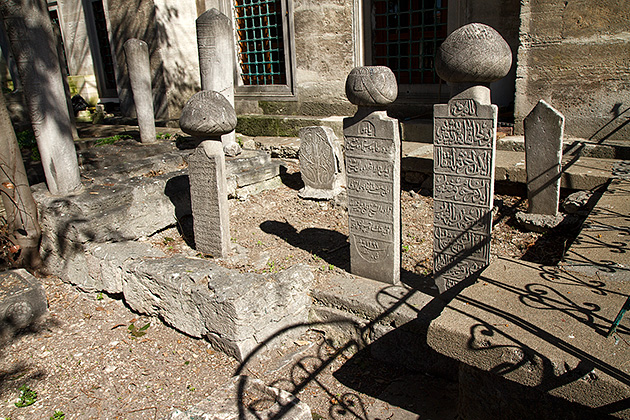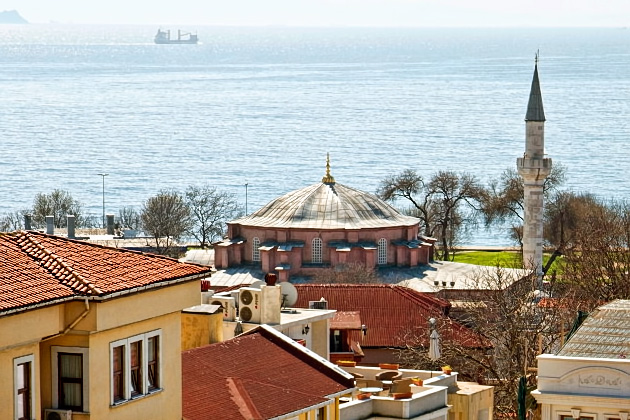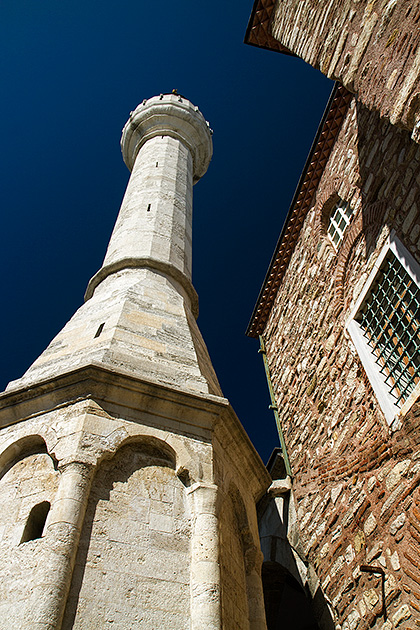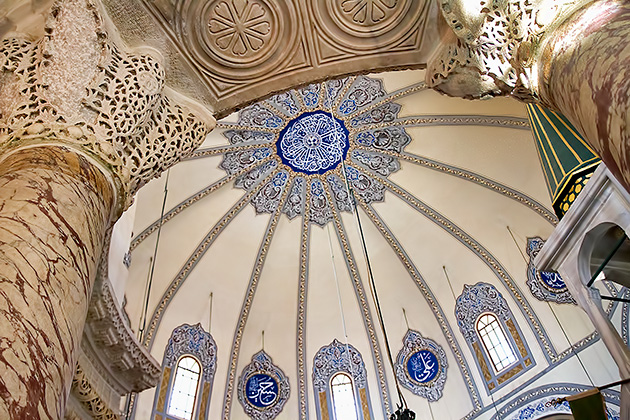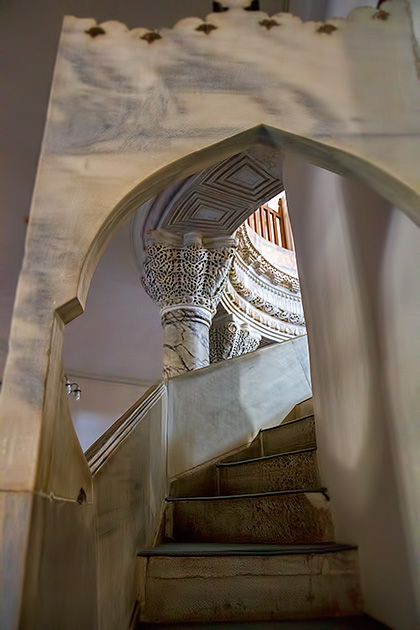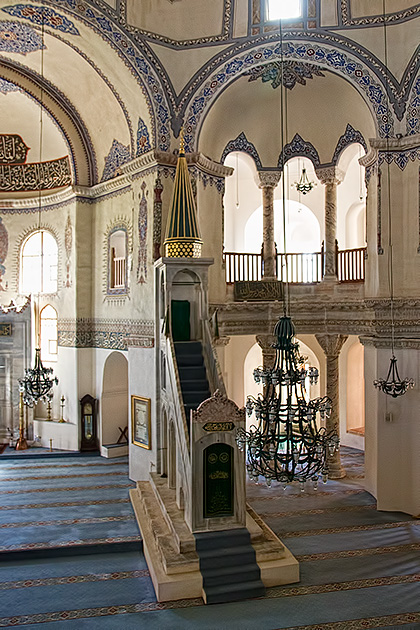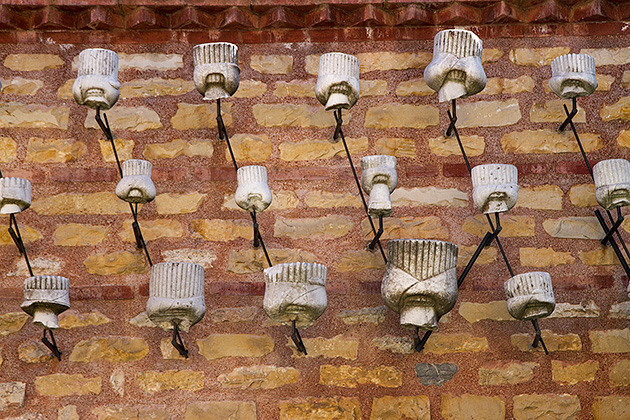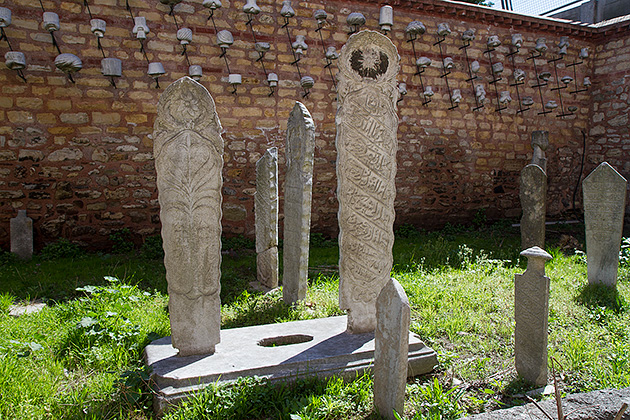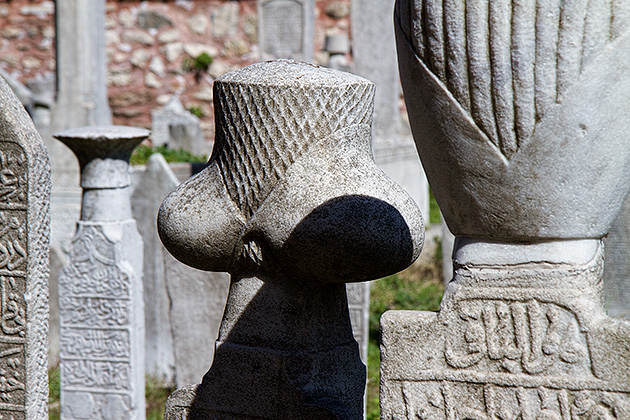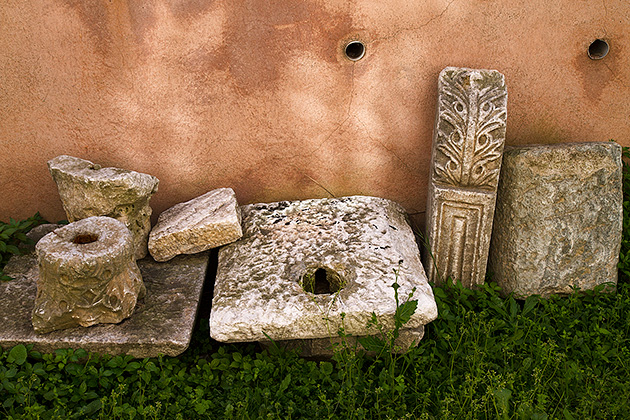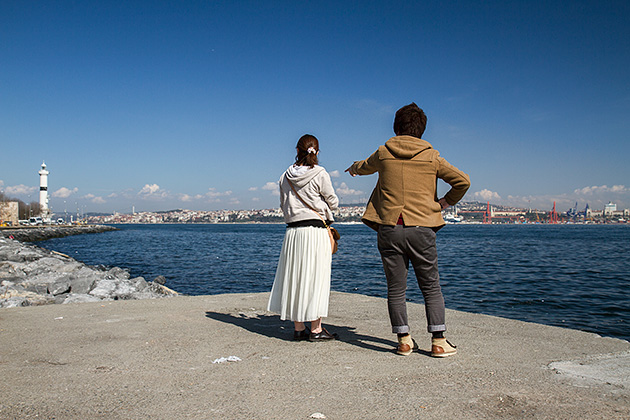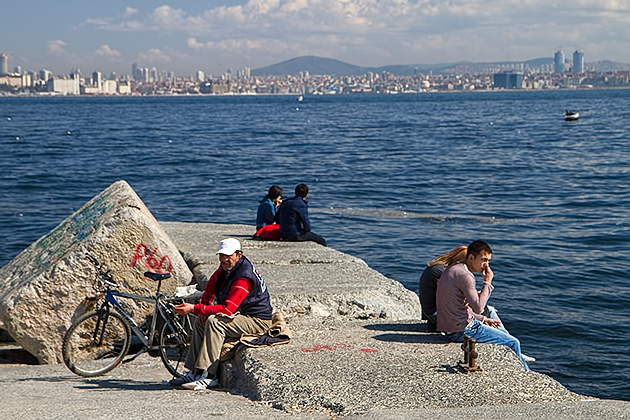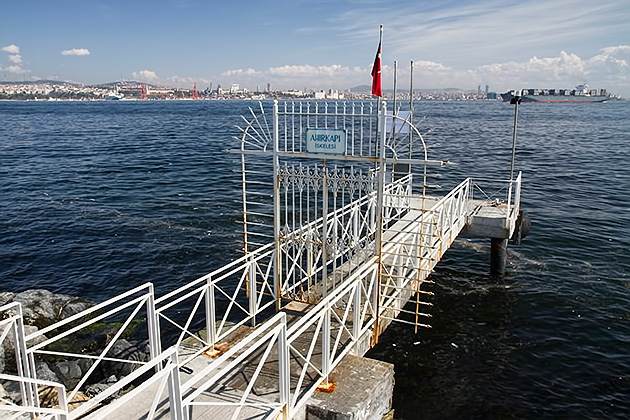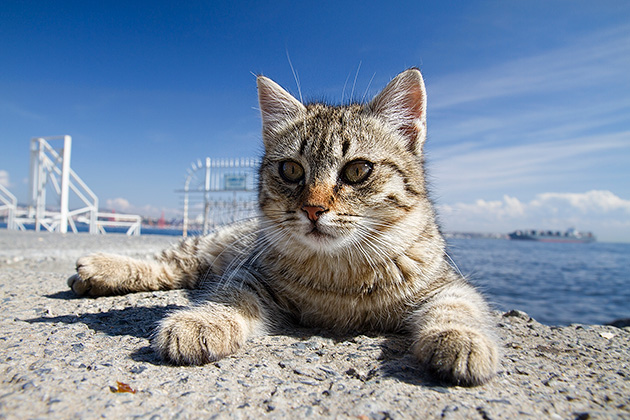 Check out our Istanbul Cat Blog!