As in most other European cities, soccer is king in Istanbul. But unlike most other cities, Istanbul is home to not one, not two, but three major teams. Galatasaray is currently the top dog, champions of the 2012/13 season and the league's most internationally accomplished side. Fenerbahçe is the wealthiest and has the biggest stadium. But we chose to throw our support behind Beşiktaş.
There are a few reasons we were drawn to Beşiktaş. Its supporters are known to be left-wing and working-class, which suits us. Their colors, simple black and white, are cool. And it doesn't hurt that their stadium is within walking of our apartment… which was probably the biggest factor in our supporting them.
We joined 35,000 chanting, rabid fans in the BJK Inönü Stadium for a Saturday night match against cellar-dweller Orduspor. From our seats in the "Yeni Açık" section, we had a view of Dolmabahçe Palace, the Bosphorus and Asia in the distance. I've never visited such a beautifully situated stadium, and the view distracted us from the action on the pitch, especially as the sun went down.
Also distracting: the crowd. Beşiktaş fans are nuts! These guys were on their feet the entire match, chanting, singing, whistling and hopping. My favorite bit of crowd participation was a sort of "Chant Wave". Supporters near us would sing something, and the next section over would holler back a response. This continued all around the stadium until arriving back to our section. No idea what they were saying, but it was impressive. Considering the relative insignificance of the match, there was a great atmosphere — I'd love to return for a derby.
Beşiktaş's supporters group is known as Çarşı, well-known for being politically-engaged and virulently left-wing. They're anti-sexism, anti-racism, anti-corruption and anti-establishment. And a favorite chant sums up their world view nicely: Çarşı, herşeye karşı! "Çarşı is against everything!" Just by itself, that slogan might make Beşiktaş the coolest club in the world.
We had a blast at the game, which, incidentally, ended 2-0 in favor of the good guys. Don't let the raucous reputation of Turkish soccer fans put you off; attending a match at the BJK Inönü Stadium is a memorable experience.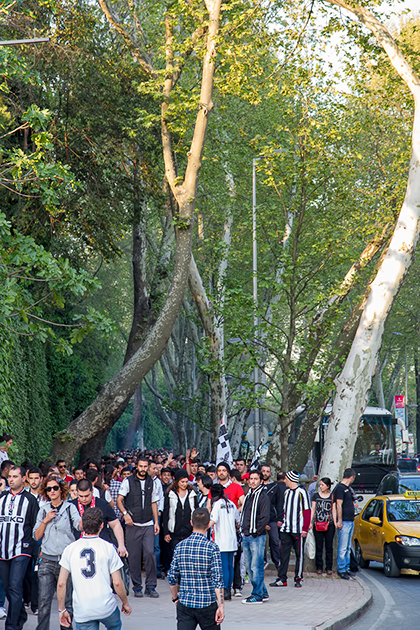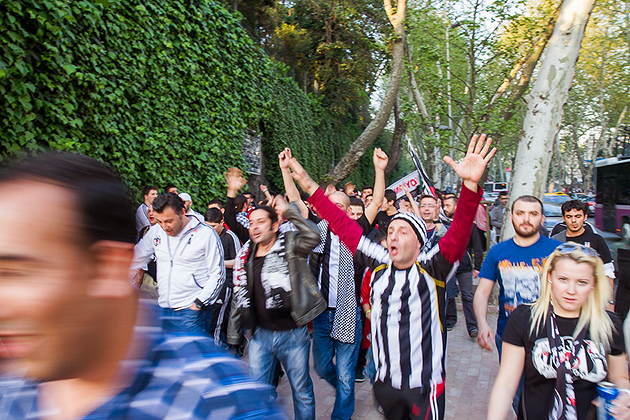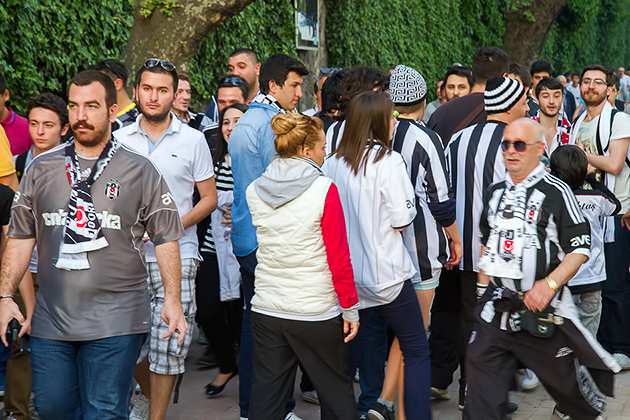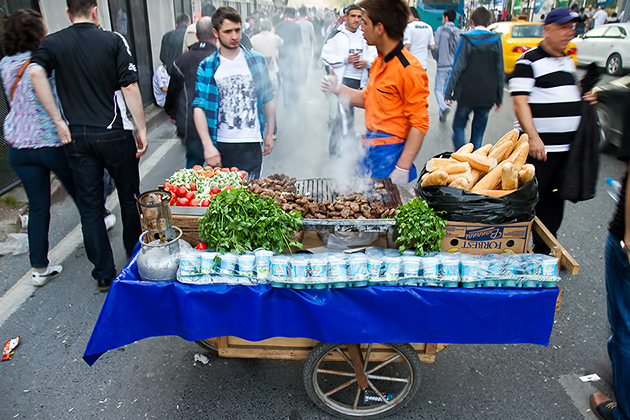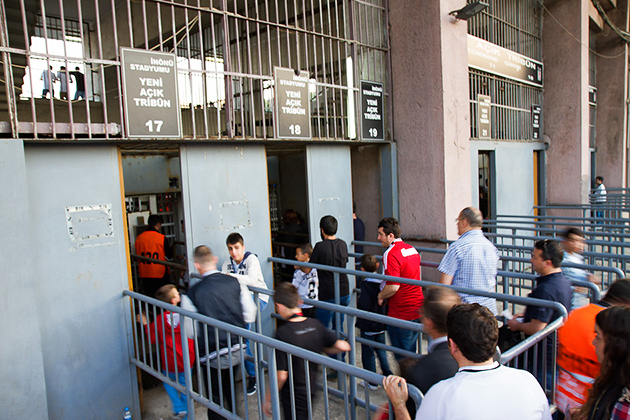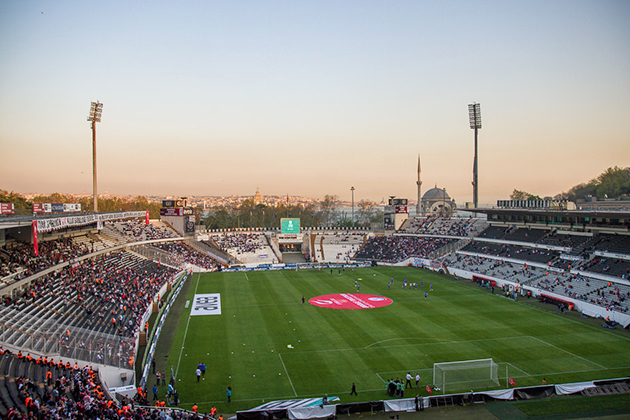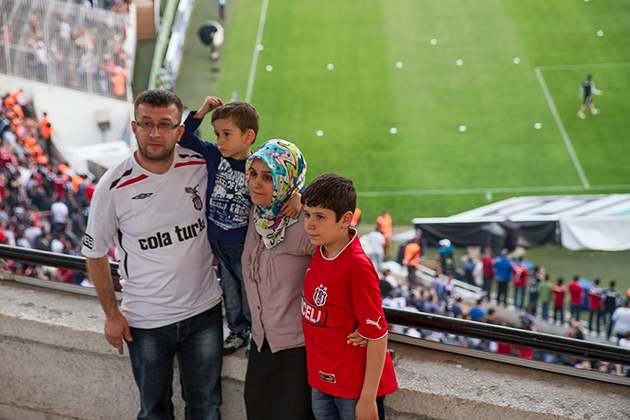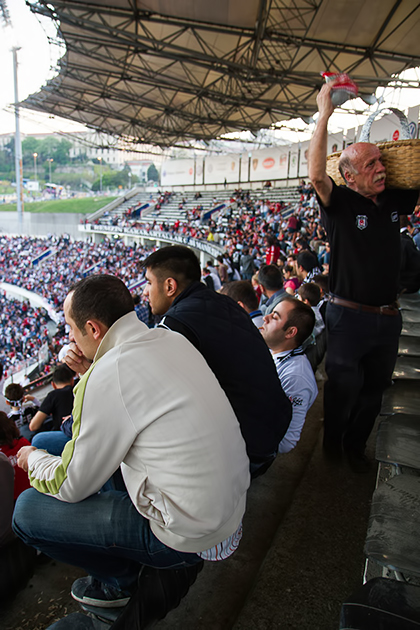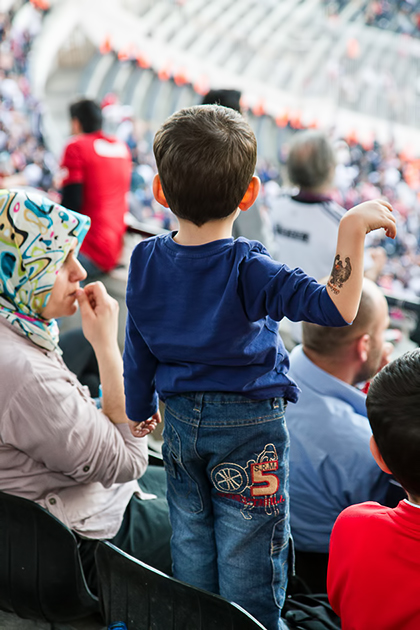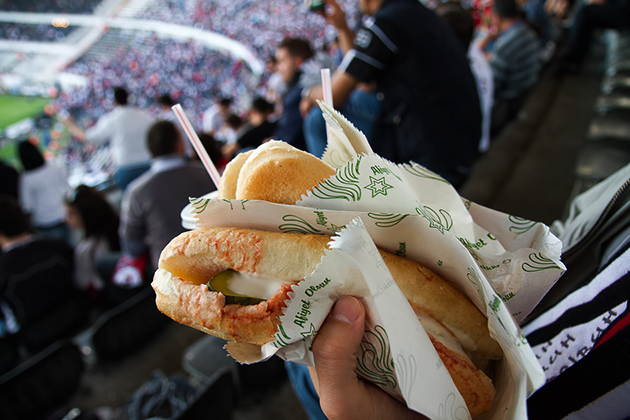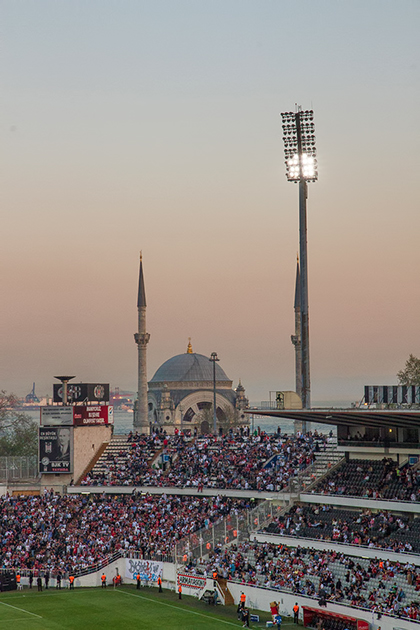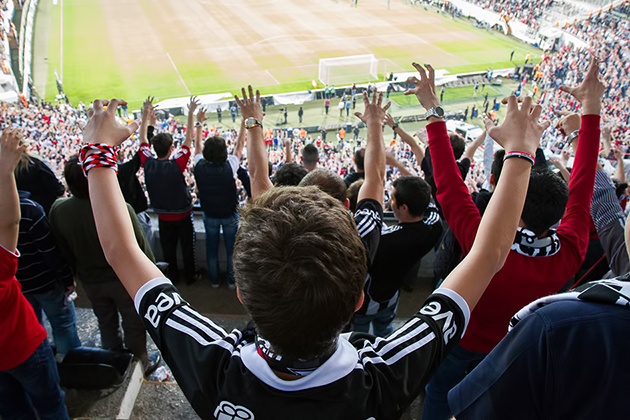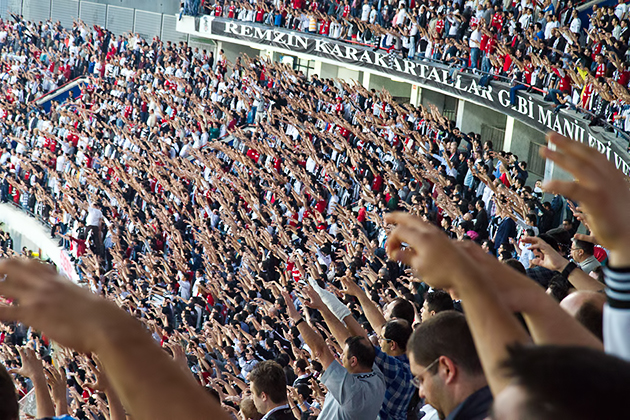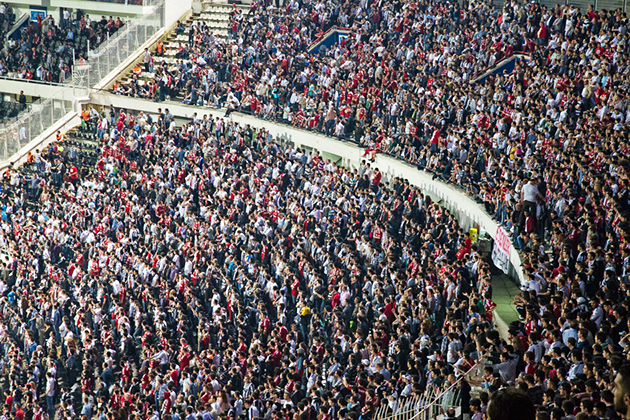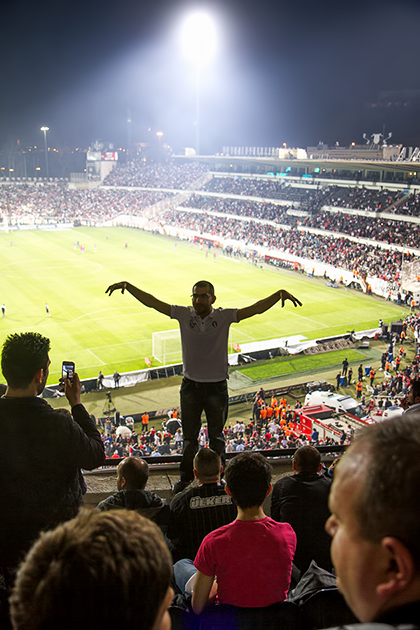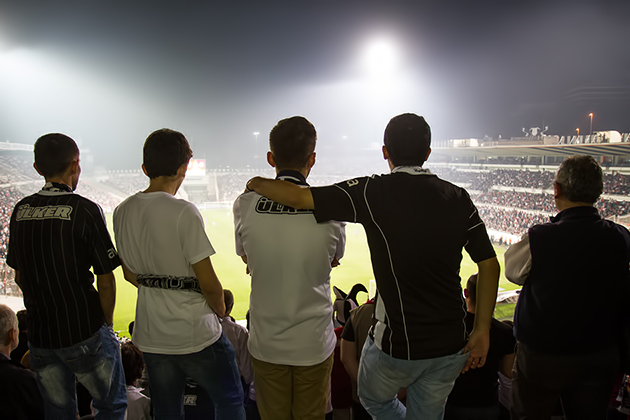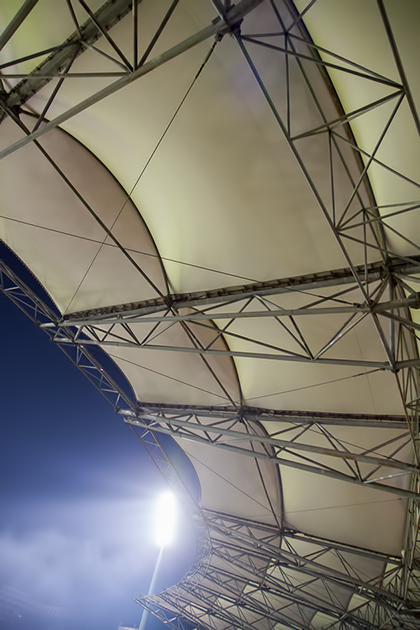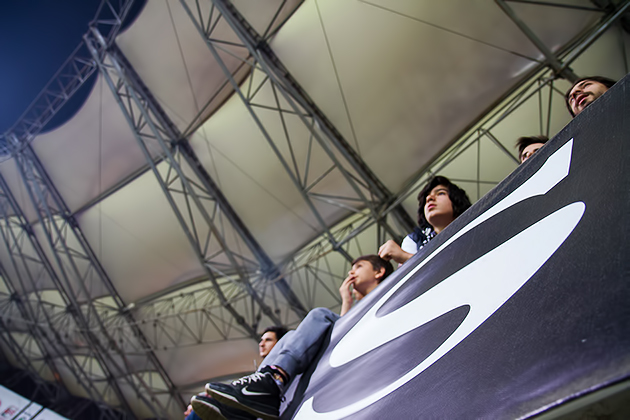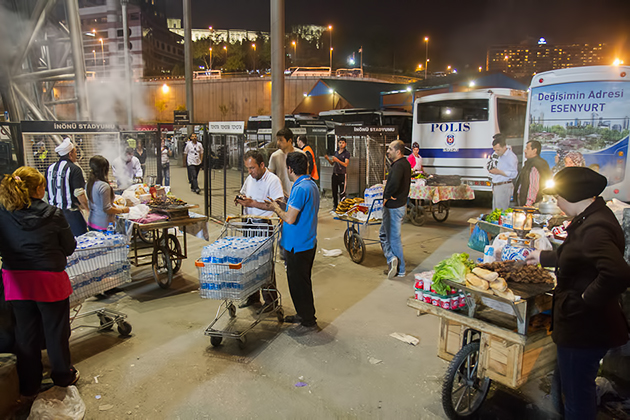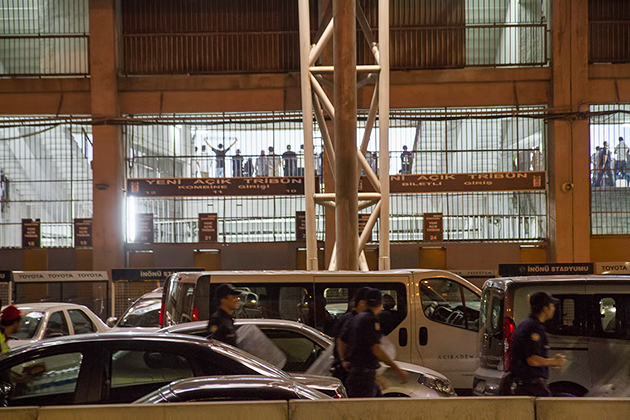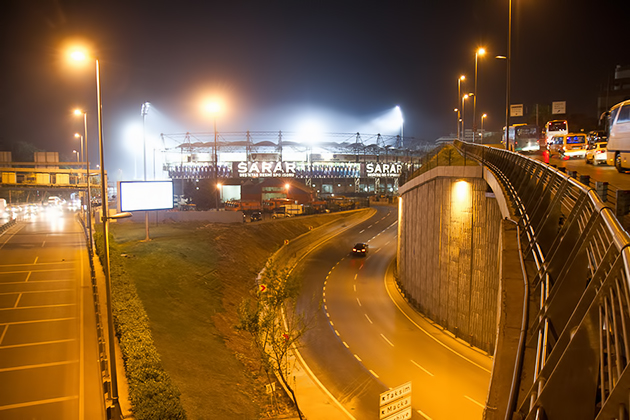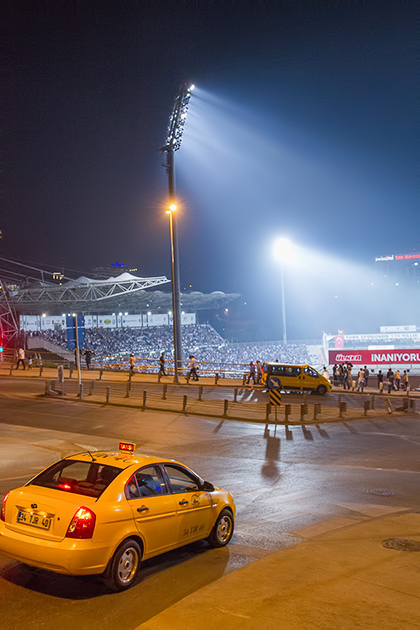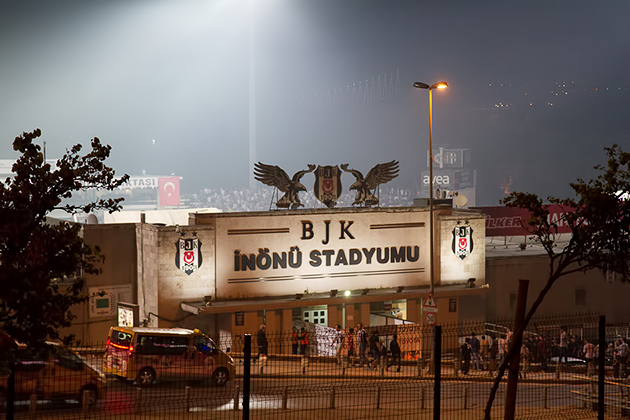 <!– div.centerimg { margin-top:10px; } –>