The Gül Camii and Aya Nikola
Istanbul has no shortage of old churches and mosques, and it can often feel like too much of a good thing. As our time in the city progressed, we would increasingly find ourselves saying something like, "Honestly, I think we've visited enough mosques". But what are we going to do? Simply ignore something as amazing as the Gül Camii?
When entering an ancient mosque, we've learned to look for the placement of the mihrab: the semicircular niche which indicates the direction of Mecca. Orthodox churches face east, but a mosque should be oriented toward Mecca. If you're in a mosque that was originally built as a mosque, the mihrab is integrated soundly into the architecture. But if you're in a former church which has undergone conversion, the mihrab will be off to the side, inelegantly askew.
The mihrab in the Gül Camii (Rose Mosque) was askew, because this was originally the Byzantine Church of St. Theodosia. Dating from the 12th century, it's a small square-shaped structure, built of red brick, which used to guard the corpse of St. Theodosia. Theodosia was a nun martyred during the 8th century struggle against iconoclasm. While protesting the removal of a particularly revered icon at Constantinople's Great Palace, she shook a ladder and killed the soldier who was atop it. For this crime, she was executed by having a ram's horn hammered through her neck. Our ancestors were so creative!
May 29th, the day on which the Ottomans overran Istanbul in 1453, just happened to be Theodosia's Saint Day, and the church was full of worshipers. According to at least one account, the marauding Turks stormed inside, chased out the Byzantines, and threw the saint's bones to the dogs. And then they converted her church into a mosque. Poor Theodosia had it as tough in death as in life.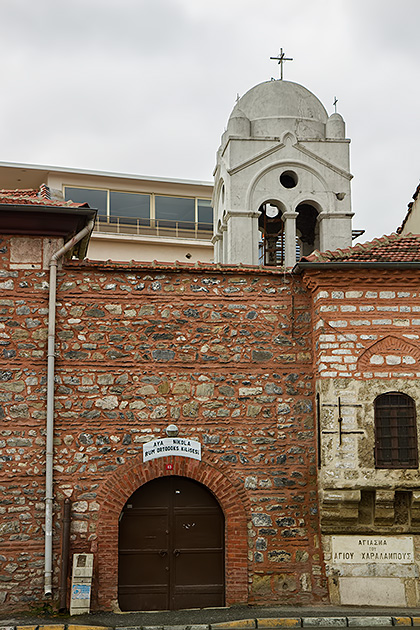 After finding the Gül Camii, we tracked down the nearby Aya Nikola: a Greek Orthodox church. This rundown old building on the shore of the Golden Horn looks nothing like a church, but after ringing the doorbell, we were welcomed in by a friendly Greek woman. The Aya Nikola is small, dark, and lavishly decorated, with a fantastic wall of icons around the altar. But I got the distinct impression it's no longer in service.
Part of the reason we enjoy hunting down these old churches, is the excuse it gives us to explore new neighborhoods. From the Aya Nikola, we walked along the coast of the Golden Horn up into the hills of Fener and Balat, the old Jewish quarter. It's rarely visited, but we found this area west of the Atatürk Bridge to be one of the most picturesque in Istanbul.
Locations on our Map: The Rose Mosque | Aya Nikola
More Photos of the Gül Camii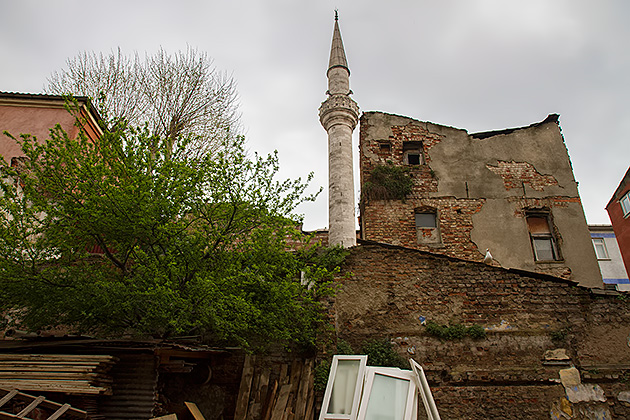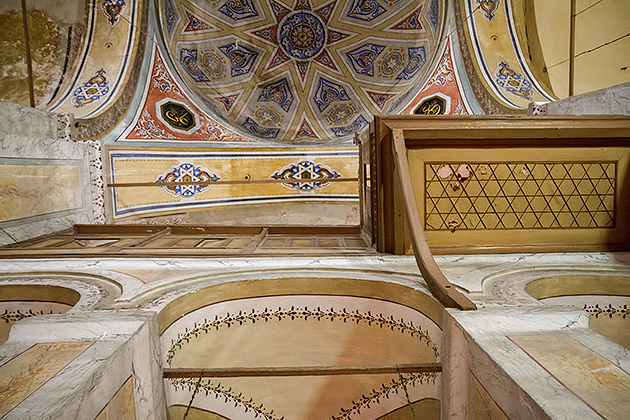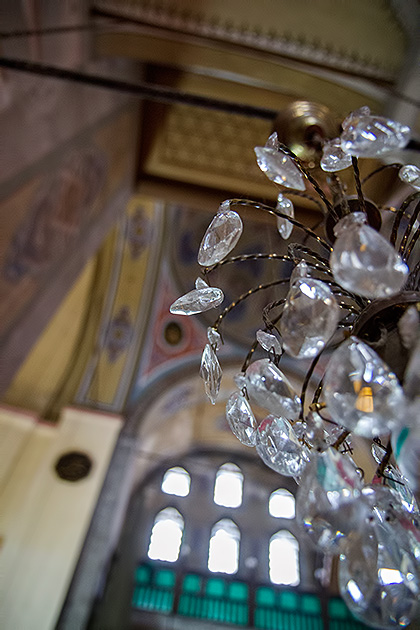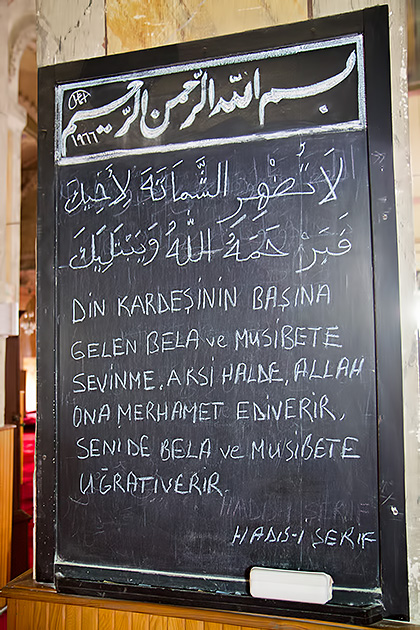 More Photos of the Aya Nikola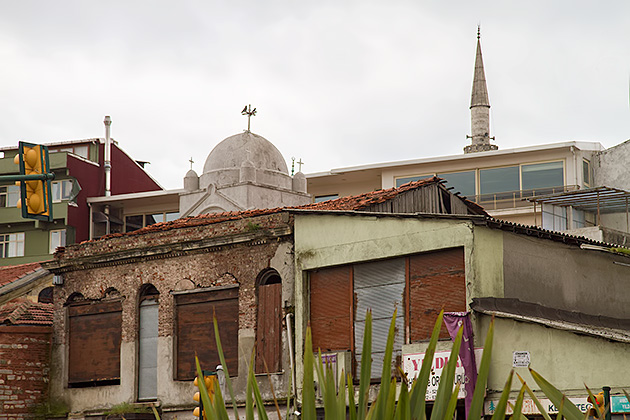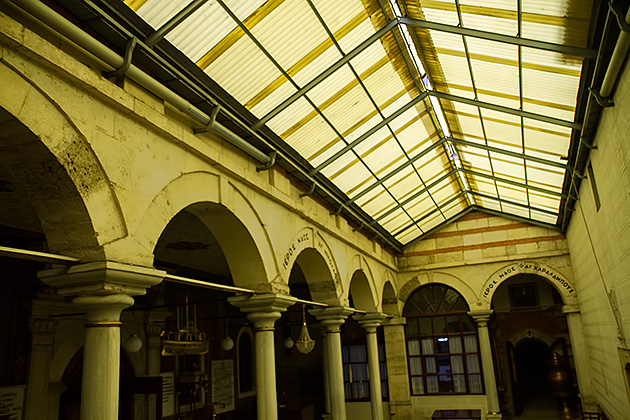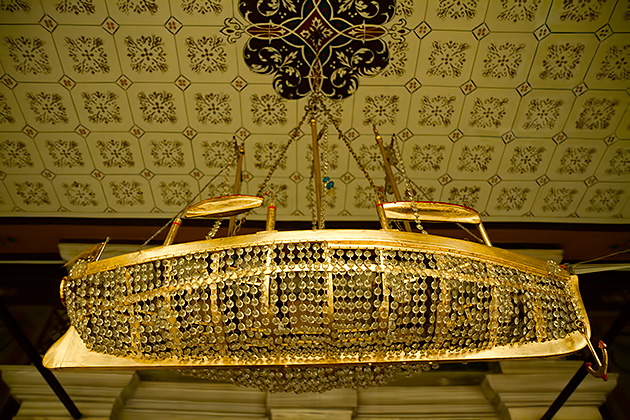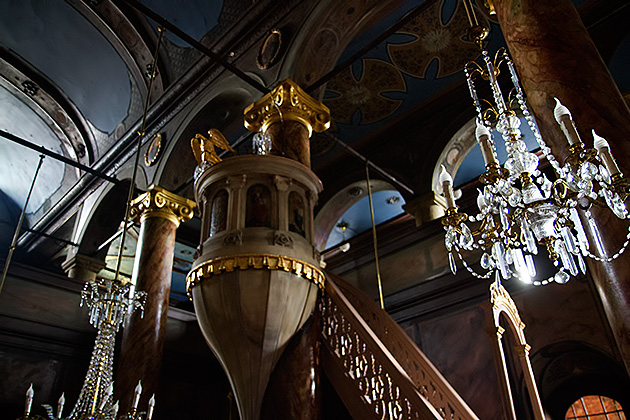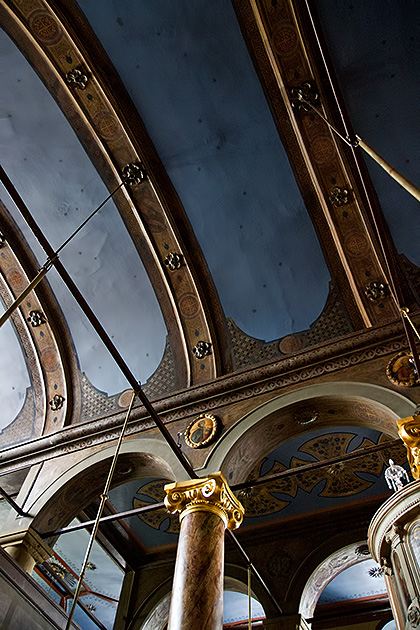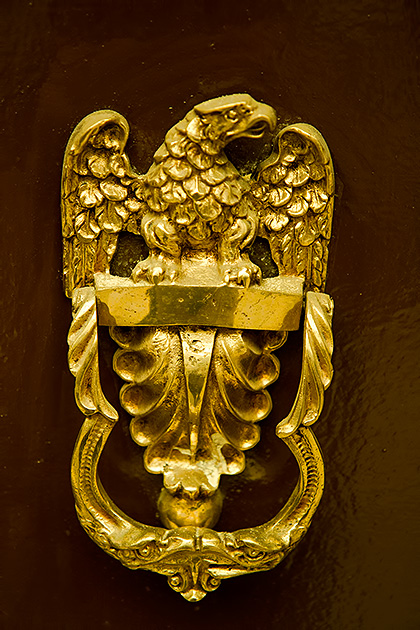 Pictures from the Neighborhood