Simits, Pide and Künefe: Familiar Turkish Favorites
While in Istanbul, our taste buds were exposed to a lot of new sensations. But some of our favorite discoveries were familiar standards, common to every country, given a slight Turkish twist. Simits are Turkish bagels, a pide is a Turkish pizza, and künefe… well, that's just Turkish heaven.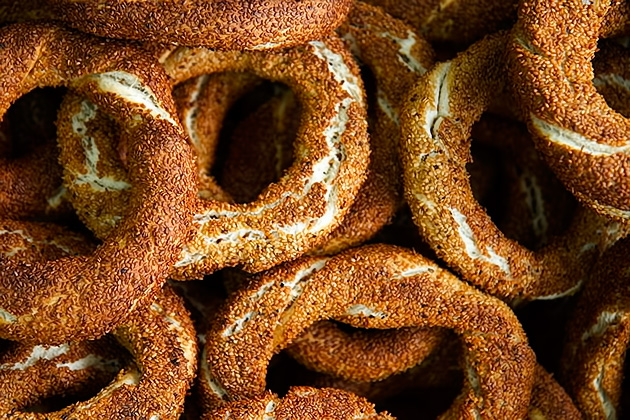 Simits are usually purchased from roving street vendors who are either pushing carts or balancing towering stacks on their heads. But we were lucky enough to eat them in the best way possible: early in the morning, straight out of the oven. The Tophane Tarihi Taş Fırın bakery was found conveniently between our apartment and the tram, and their freshly-baked simits quickly and firmly established themselves as our preferred on-the-go breakfast. These sesame-covered bread rings strike the perfect balance between crunchy and chewy.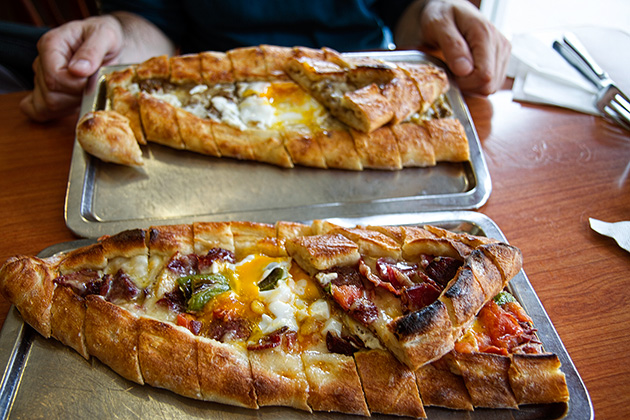 Some foods, such as liver kebab, require working up a bit of bravery. And then there's the pide, which requires no courage at all. It's just a canoe-shaped pizza, packed with familiar things like meat, sausage, cheese and egg, buttered and baked to crispy perfection, then sliced into horizontal strips and served. Delicious. We've had excellent pide at Şimşek Pide near Taksim Square, and especially at Hocapaşa Pidecisi by Sirkeci Station.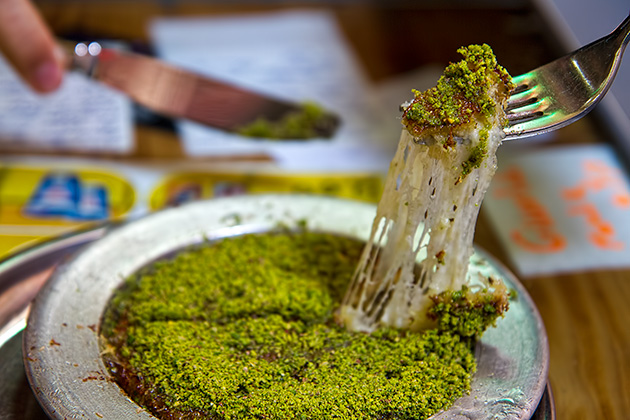 Another immediate favorite was künefe, which we first tried at the Akdeniz Hatay Sofrası, but later sampled in many, many other places. Layers of cheese and flour cooked in a copper dish and then drenched in syrup and covered in pistachio sprinkles. Doesn't that sound delicious? Yes it does, and although we always feel an acute sense of shame while shoveling syrupy, stringy bites of cheese into our faces, we were never able to resist.
Locations: Tophane Tarihi Taş Fırın | Şimşek Pide | Hocapaşa Pidecisi
More Simit!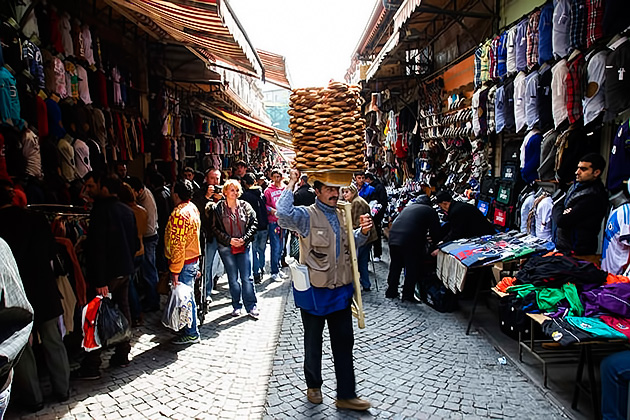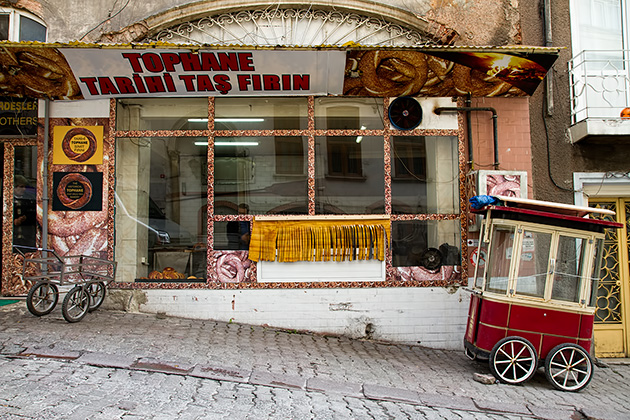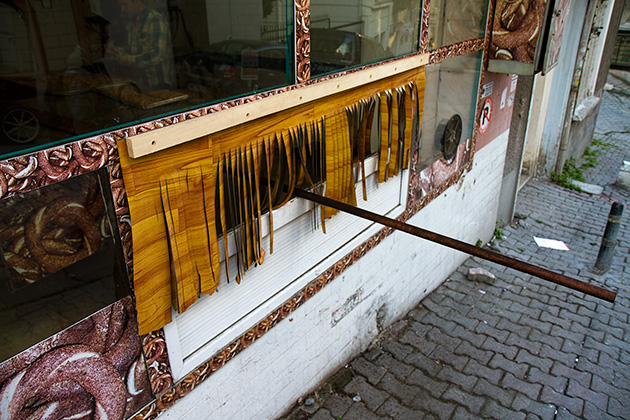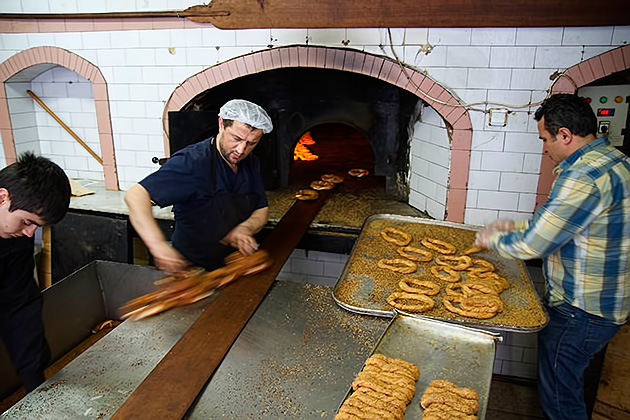 More Pide!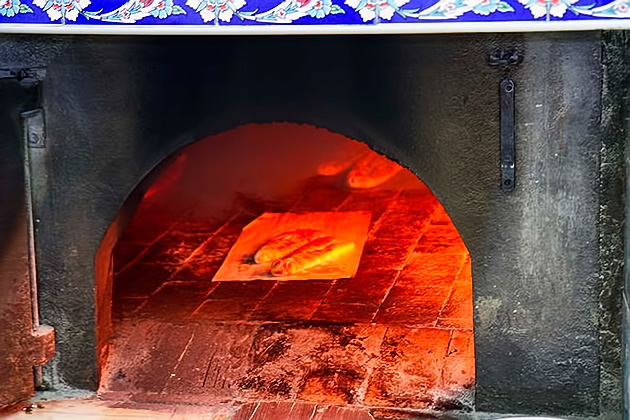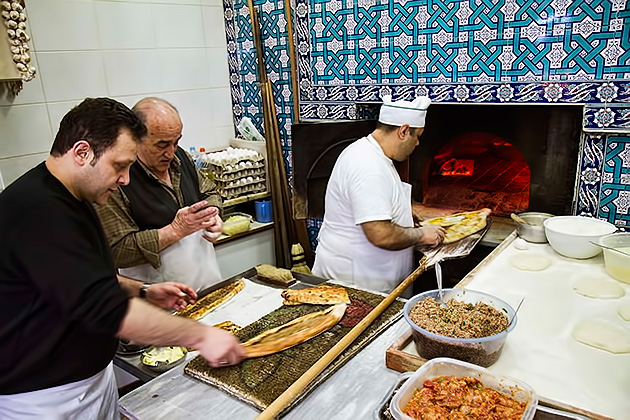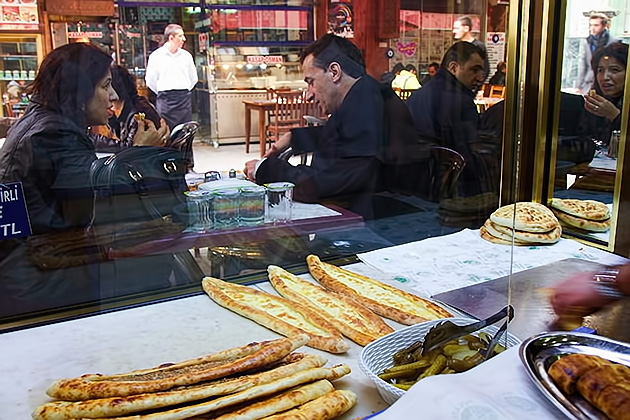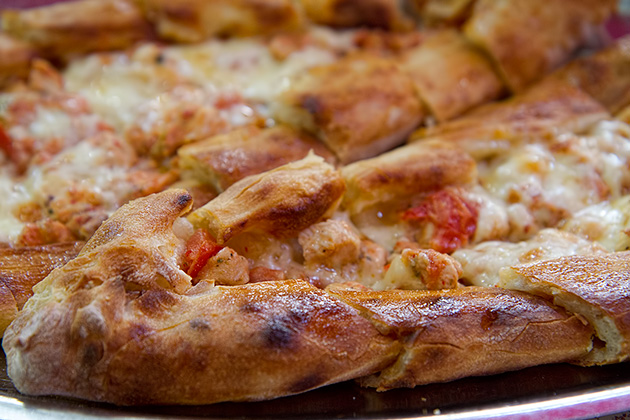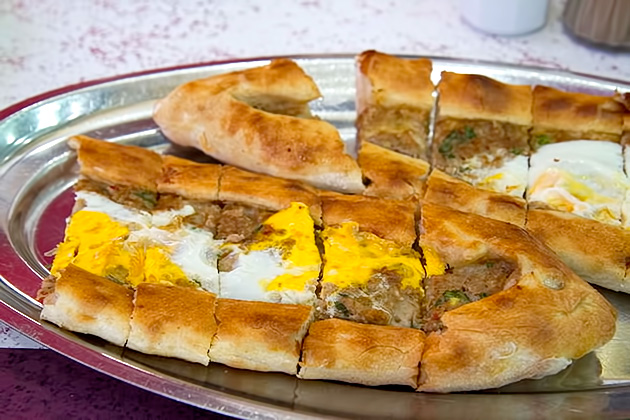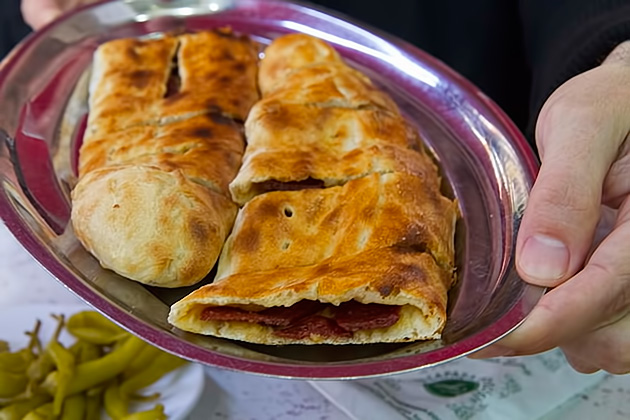 More Künefe!