For 91 Days
we lived in one of the world's greatest cities, Istanbul. There is no way to learn everything about this city in just three months, but it sure was fun to try. Fascinating history, delicious food, boisterous markets, world-class museums, and some of the most friendly people we've ever met, made our Istanbul experience an unforgettable one. Hopefully our experiences can help enrich your own. Start
at the beginning
of our adventures, visit our
comprehensive index
to find something specific, or choose one of the articles selected at random, below: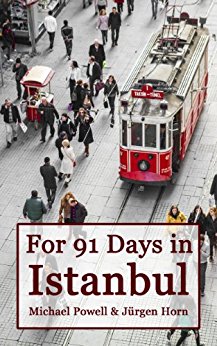 One of the world's most historic and fascinating cities, Istanbul was our home for three incredible months. We explored the city's museums, neighborhoods, markets, and were introduced to a lot of wonderful culture, food and interesting history. Perhaps the world's most diverse metropolis, Istanbul has it all, and we made a concentrated effort to see as much as possible.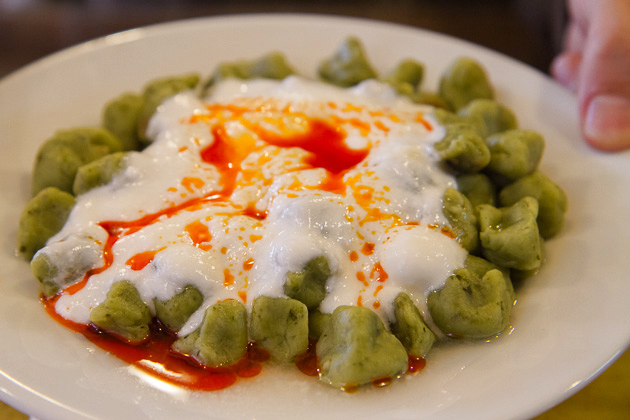 Manti are best understood as Turkish tortellini. There's very little to distinguish them from their more famous Italian cousins. Pockets of dough stuffed with meat, potato, cheese, spinach, or anything else, this delicious Turkish staple immediately won a place in our hearts.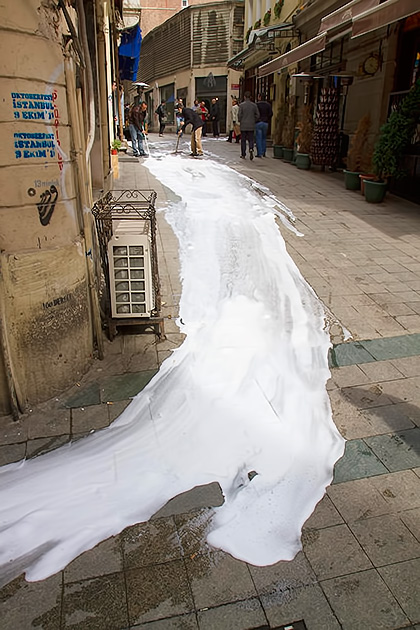 We had been suffering through some rough weather for weeks, but spring finally arrived toward the end of April. The bad weather had us a bit of an emotional rollercoaster — overcast days are not normally our thing, but somehow the clouds struck a melancholic note appropriate to Istanbul.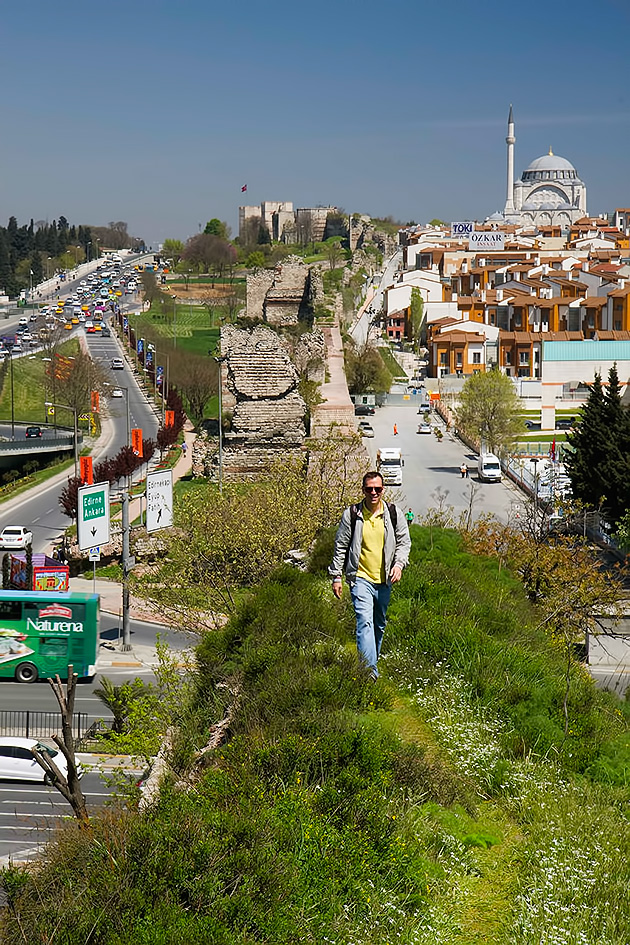 Wow, that went fast. Our first month in Istanbul flew by way too quickly, leaving us a little nervous about our remaining time. We've prepared a gigantic list of things to do and see and, although we've accomplished a lot, the list doesn't appear to be getting any smaller. Still, it's been an amazing month, which has just left us eager for more. Here are our initial impressions about living in Istanbul.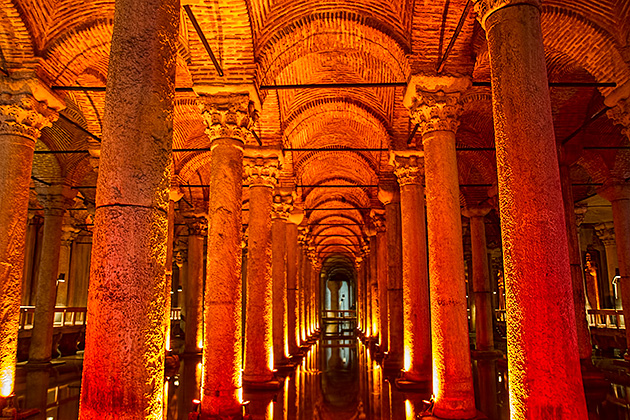 Hundreds of underground cisterns lurk beneath the surface of Istanbul, the largest of which is the Yerebatan Sarnıçı, or the Sunken Cistern. Built by Constantine the Great in the 4th century to provide water to his palace, it's survived the ages in remarkable form.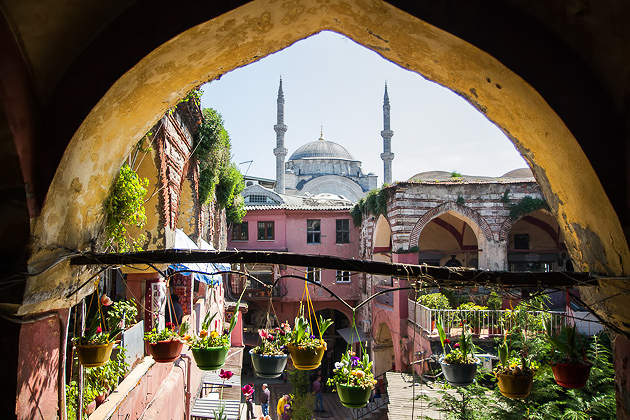 The Grand Bazaar is really a city unto itself. The main thoroughfares are where you'll find the most popular shops and restaurants, but just like any city, the coolest spots are tucked away in its less-visited corners.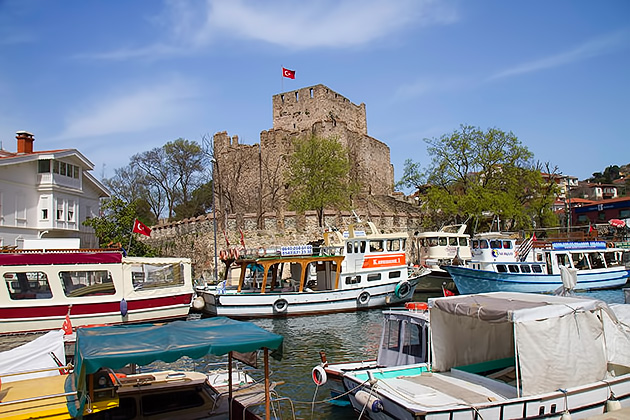 After visiting the neo-baroque Küçüksu Pavilion, we walked north along the Asian shore of the Bosphorus to the pleasant town of Kanlıca, where we treated ourselves to yogurt by the seaside, and then lunch at an amazing hilltop restaurant overlooking the strait.