For 91 Days
we lived in one of the world's greatest cities, Istanbul. There is no way to learn everything about this city in just three months, but it sure was fun to try. Fascinating history, delicious food, boisterous markets, world-class museums, and some of the most friendly people we've ever met, made our Istanbul experience an unforgettable one. Hopefully our experiences can help enrich your own. Start
at the beginning
of our adventures, visit our
comprehensive index
to find something specific, or choose one of the articles selected at random, below: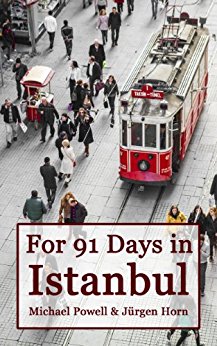 One of the world's most historic and fascinating cities, Istanbul was our home for three incredible months. We explored the city's museums, neighborhoods, markets, and were introduced to a lot of wonderful culture, food and interesting history. Perhaps the world's most diverse metropolis, Istanbul has it all, and we made a concentrated effort to see as much as possible.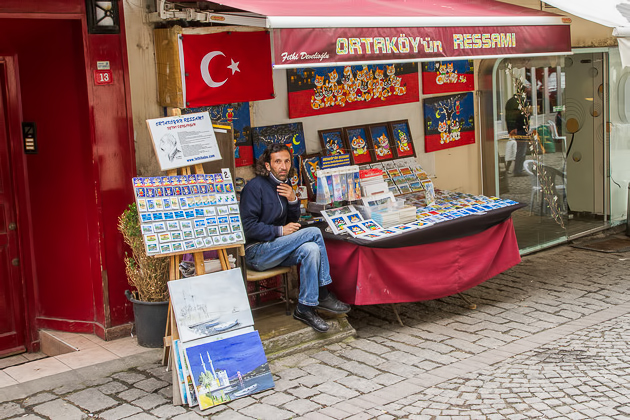 Midway up the European side of the Bosphorus, Ortaköy literally translates into "Middle Village". Not the most enthralling of names, but this neighborhood does boast one of Istanbul's most eclectic populations. Turk, Greek, Jew… hipster, playboy, fisherman. Everybody has a place in Ortaköy.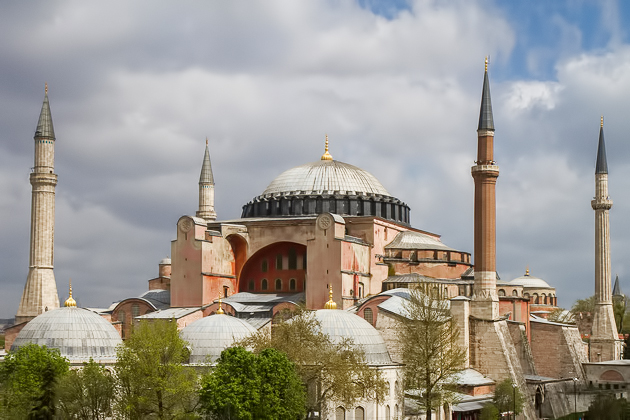 Were we excited to visit the Hagia Sophia? It's just one of the most legendary buildings on the planet. The largest church in the world for a thousand years. The scene of some of history's most decisive moments. A breathtaking architectural achievement on a scale unthinkable for its day. Yes, I suppose it's fair to say that we were excited.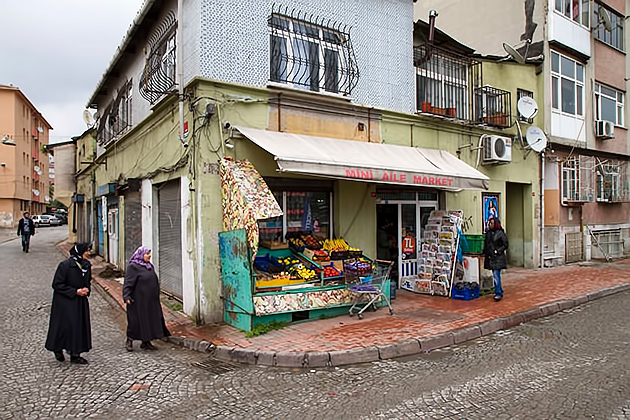 The neighborhood south of the Grand Bazaar, bordering the Sea of Marmara, goes by the entertaining name of Kumkapı. Although it doesn't lay claim to any major sights or fabulous mosques, we enjoyed the quiet Sunday morning we spent here. And now, we can finally strike "Attend an Armenian Apostolic Mass" from our bucket lists. Another childhood dream accomplished!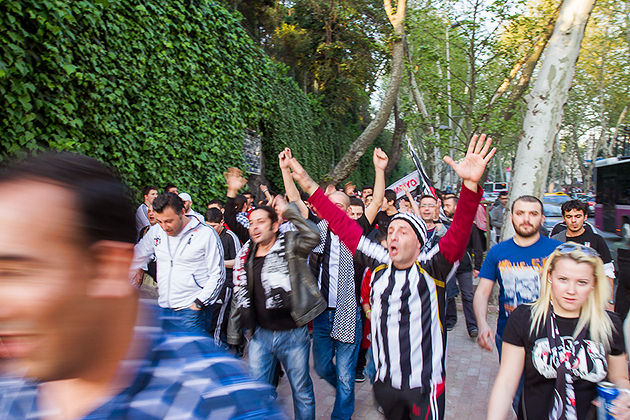 As in most other European cities, soccer is king in Istanbul. But unlike most other cities, Istanbul is home to not one, not two, but three major teams. Galatasaray is currently the top dog, champions of the 2012/13 season and the league's most internationally accomplished side. Fenerbahçe is the wealthiest and has the biggest stadium. But we chose to throw our support behind Beşiktaş.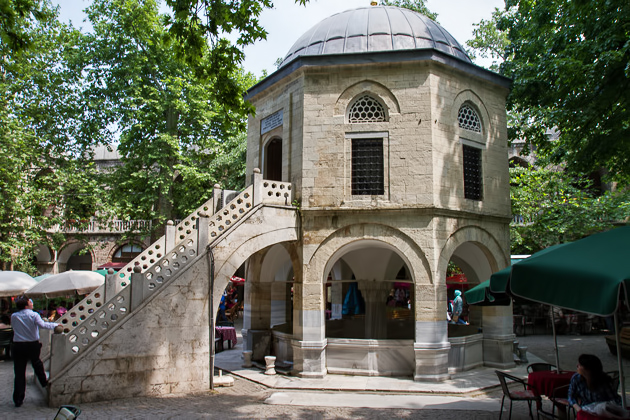 Squeezed between two amazing mosques and the covered market, Gazi Park is the heart of Bursa, and was the logical place to begin our exploration of the city.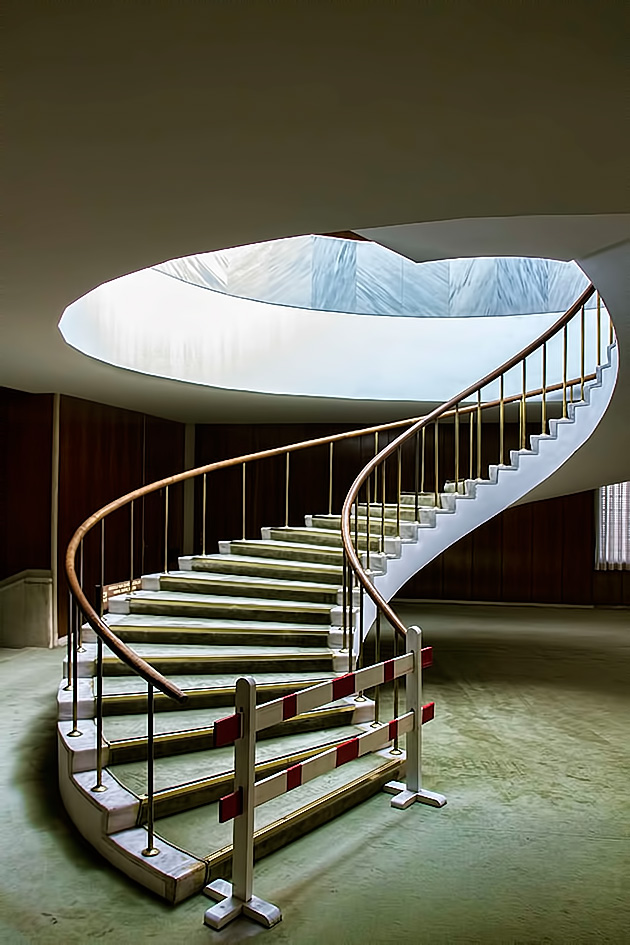 Art can be found everywhere on the streets of Istanbul. I'm not just talking about graffiti, although there is a lot of that, but the art of architecture, movement, and humanity. Everyday scenes of the city, framed by a minaret or the Bosphorus, changed by the play of shadows, or lightened with a bit of urban humor. Istanbul can be both strikingly beautiful and thought-provoking, simultaneously… just like any great piece of art.