For 91 Days
we lived in one of the world's greatest cities, Istanbul. There is no way to learn everything about this city in just three months, but it sure was fun to try. Fascinating history, delicious food, boisterous markets, world-class museums, and some of the most friendly people we've ever met, made our Istanbul experience an unforgettable one. Hopefully our experiences can help enrich your own. Start
at the beginning
of our adventures, visit our
comprehensive index
to find something specific, or choose one of the articles selected at random, below: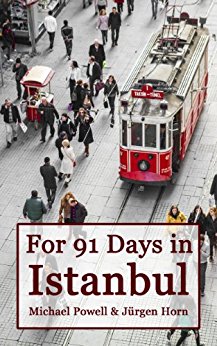 One of the world's most historic and fascinating cities, Istanbul was our home for three incredible months. We explored the city's museums, neighborhoods, markets, and were introduced to a lot of wonderful culture, food and interesting history. Perhaps the world's most diverse metropolis, Istanbul has it all, and we made a concentrated effort to see as much as possible.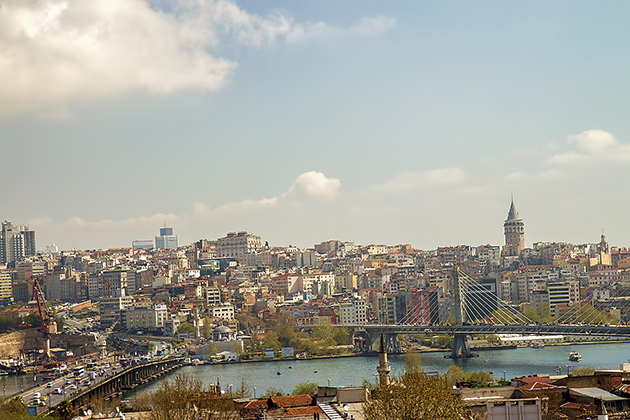 The lively neighborhood of Zeyrek, just north of the Aqueduct of Valens, was one of our favorite spots in Istanbul. It's difficult to reach with public transportation, and lacks any well-known sights, so very few tourists bother to visit. Not that we mind; it just leaves more Zeyrek for us!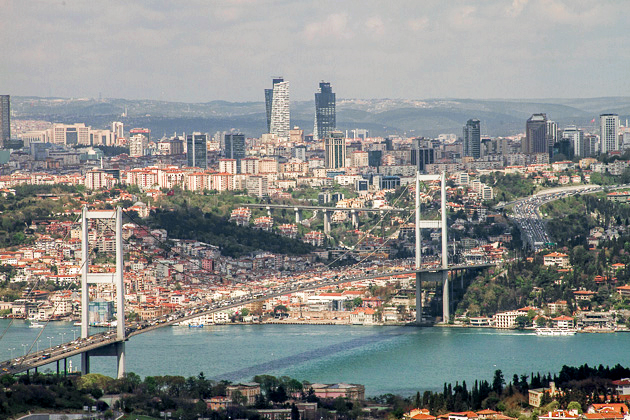 As anyone who's spent time walking around Istanbul will know, it's a city of hills. Giant, soul-crushing hills which suck the very life from your legs. Although we had been dreading our ascent up the tallest hill in the city, the Büyük Çamlıca, we were also excited to be done with it. After this, it couldn't get any worse!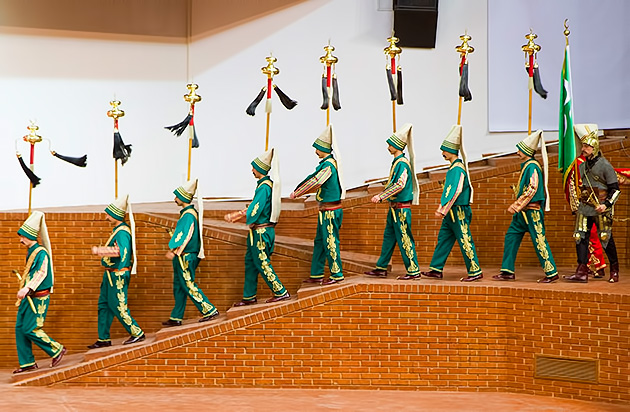 Whether fighting for the Ottoman Empire or the modern Republic, the Turkish war machine has a long and storied past, and it's all breathlessly recounted in the Military Museum near Taksim Square. While visiting the museum, it's almost compulsory to take in a performance of history's most famous military musical squad: the Mehter Band.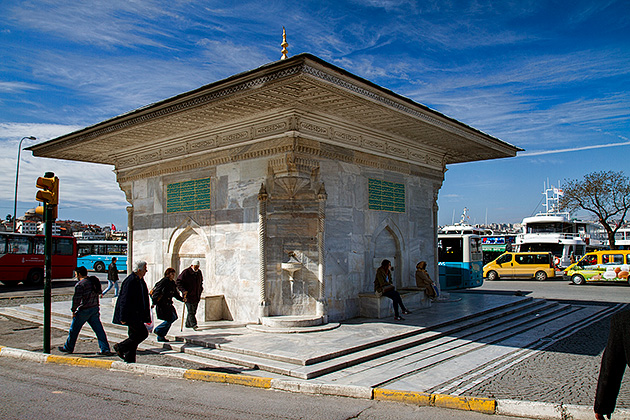 It was a sunny Sunday morning, perfect for our first foray into Asian Istanbul, so we hopped on a ferry and headed over to Üsküdar. Originally settled by the Greeks as Chrysopolis in the 7th century BC, Üsküdar's founding actually predates that of Byzantium.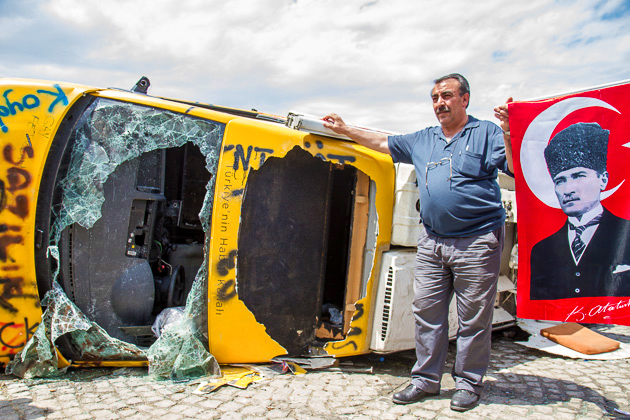 Following a wild weekend of protests, we ventured up to Gezi Park on Sunday to see how things were going. The police had pulled out, leaving Taksim Square wholly in the hands of the people. Thousands had gathered around the square, and a festive atmosphere had settled in. We saw hundreds of volunteers cleaning up the trash and broken glass which had accumulated over the weekend, and others, less civic-minded, posing in front of vandalized, flipped-over cars.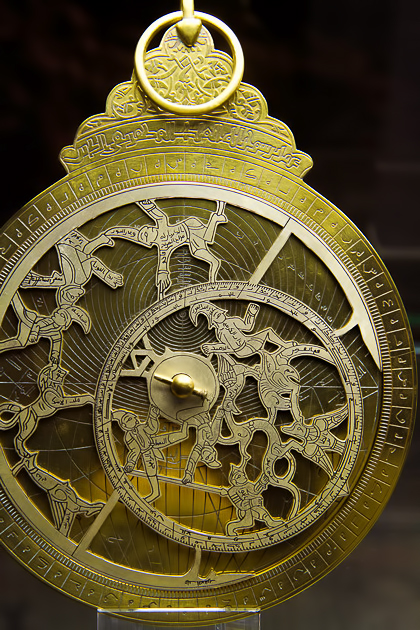 The Istanbul History of Science and Technology in Islam Museum needs a new name. Look, Disneyland wouldn't be nearly as popular if it were called "The Anaheim Place of Enjoyment and Fun with Cartoon Characters Theme Park". Yes, we know exactly what to expect from the Istanbul History of Science and Technology in Islam Museum, but by the time we're done saying its name, we no longer feel like going!