For 91 Days
we lived in one of the world's greatest cities, Istanbul. There is no way to learn everything about this city in just three months, but it sure was fun to try. Fascinating history, delicious food, boisterous markets, world-class museums, and some of the most friendly people we've ever met, made our Istanbul experience an unforgettable one. Hopefully our experiences can help enrich your own. Start
at the beginning
of our adventures, visit our
comprehensive index
to find something specific, or choose one of the articles selected at random, below: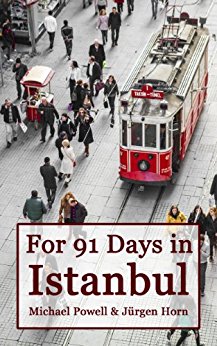 One of the world's most historic and fascinating cities, Istanbul was our home for three incredible months. We explored the city's museums, neighborhoods, markets, and were introduced to a lot of wonderful culture, food and interesting history. Perhaps the world's most diverse metropolis, Istanbul has it all, and we made a concentrated effort to see as much as possible.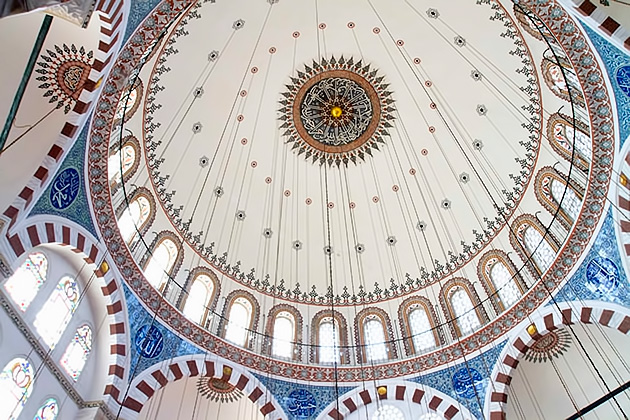 Built on a steep hill in the middle of a busy market area, the Rüstem Paşa mosque is yet another masterpiece from the ubiquitous master architect Mimar Sinan. If you weren't carefully looking for the entrance, you would almost certainly miss it: just a narrow set of nondescript stairs leading up from the street. So ascending these steps and emerging into the mosque's spacious courtyard is quite a surprise.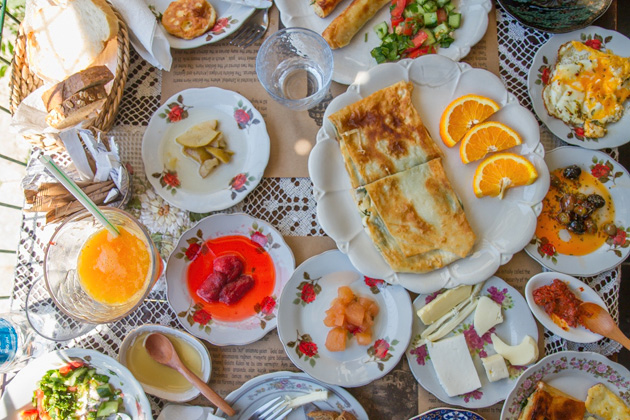 During our first Turkish breakfast, I surveyed the table with fear and doubt. Every conceivable inch was occupied by a plate, bowl or cup. It was a ridiculous amount of food! Had the waitress misheard our order? When I said "breakfast for two", had she understood "A merry feast for my hungry horde of Vikings"? Because this… this couldn't possibly be right.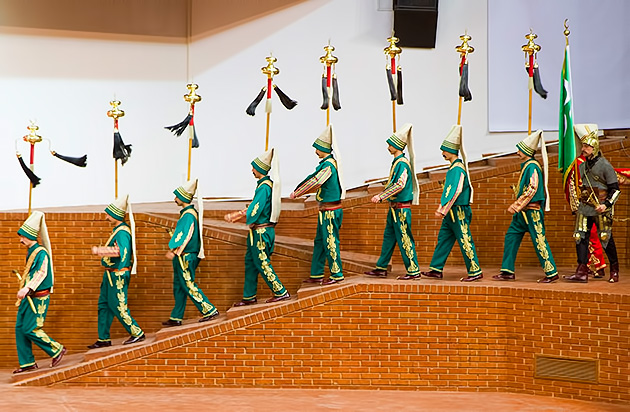 Whether fighting for the Ottoman Empire or the modern Republic, the Turkish war machine has a long and storied past, and it's all breathlessly recounted in the Military Museum near Taksim Square. While visiting the museum, it's almost compulsory to take in a performance of history's most famous military musical squad: the Mehter Band.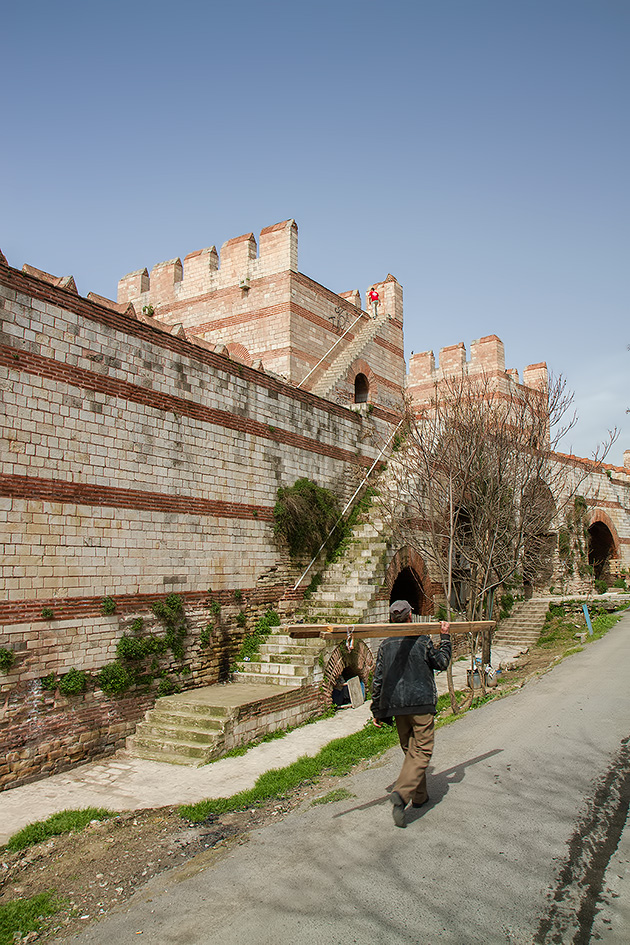 Stretching for six kilometers from the Sea of Marmara to the Golden Horn, the Land Walls of Theodosius II protected Constantinople from invaders for over a thousand years… until the arrival of the Ottomans and their giant cannons in 1453. The walls have survived largely intact to the present day, and walking along them is an exciting way to see a different side of Istanbul.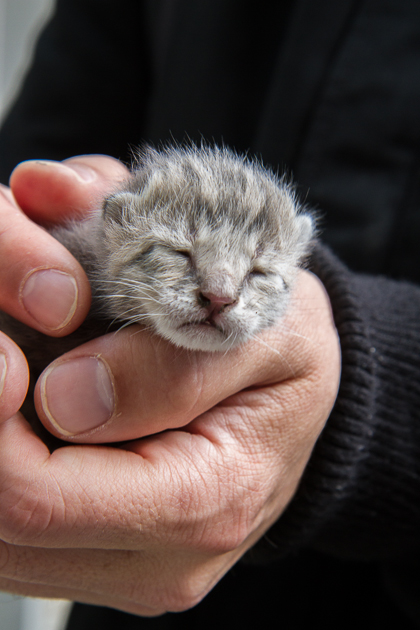 An afternoon spent exploring Gülhane Park reached an unexpected conclusion when we discovered an abandoned baby kitten and attempted to reunite it with its mother. "Attempted" being the operative word; nature, we were bitterly reminded, is not a Disney movie.
Despite their pleading, we weren't about to join the group of kids in jumping into the Bosphorus. I don't care how strong the sun is shining! One by one, these brave young souls ran up to the coast of Emirgan and took flying leaps into the jellyfish-infested water below. They tried to tell us that it was warm, but judging by their incessant shivering after climbing out, I suspect they were lying. Still, it did look like fun…