For 91 Days
we lived in one of the world's greatest cities, Istanbul. There is no way to learn everything about this city in just three months, but it sure was fun to try. Fascinating history, delicious food, boisterous markets, world-class museums, and some of the most friendly people we've ever met, made our Istanbul experience an unforgettable one. Hopefully our experiences can help enrich your own. Start
at the beginning
of our adventures, visit our
comprehensive index
to find something specific, or choose one of the articles selected at random, below: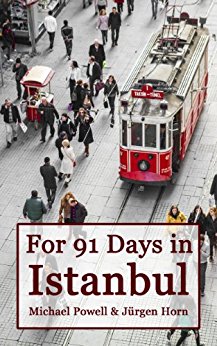 One of the world's most historic and fascinating cities, Istanbul was our home for three incredible months. We explored the city's museums, neighborhoods, markets, and were introduced to a lot of wonderful culture, food and interesting history. Perhaps the world's most diverse metropolis, Istanbul has it all, and we made a concentrated effort to see as much as possible.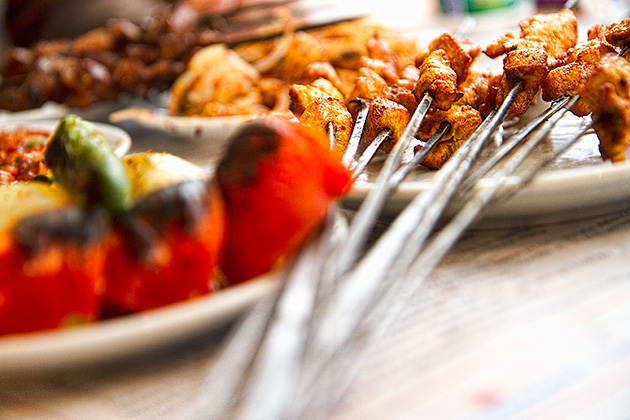 At the last second, I nearly lost my nerve and ordered chicken. But I stayed strong and, in a confident voice, ordered the "Ciğer Şiş": the Liver Shish Kebab. At least, I think I sounded confident. I might have whimpered a little, but if the waiter caught it, he didn't let on.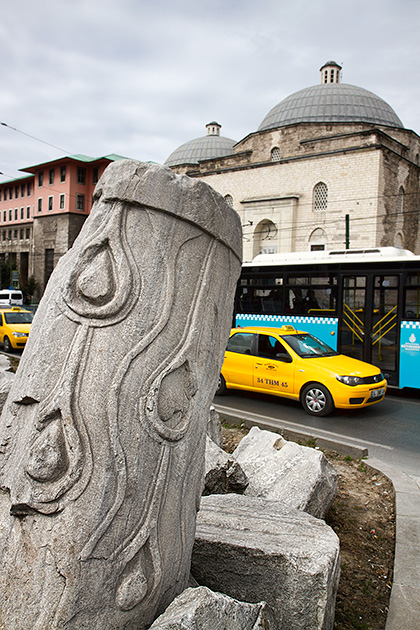 The city is far easier to walk than I'd feared, and public transportation is cheap, quick and efficient (if crowded). Most importantly, most of the major sights are packed closely together in or near the historic center. On one of our first days, we walked along the tram line from Sultanhamet Square (next to the Blue Mosque and the Hagia Sophia) to Beyazit: a short, straight walk during which we saw one historic treasure after the other.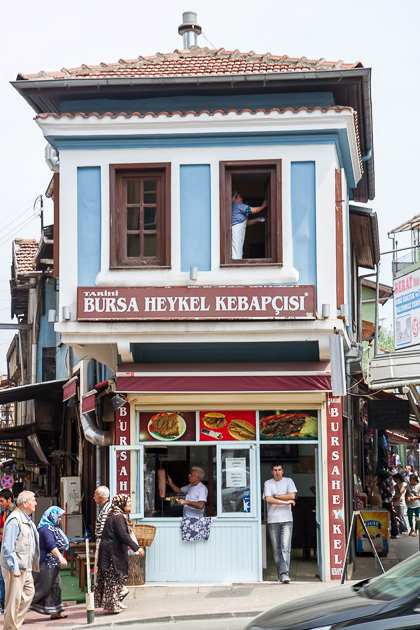 Bursa is stretched out along the base of Mount Uludağ, and so its main sights are laid out on a long, almost straight line. The Yeşil Camii to the east, Gazi Park in the center, and the wonderful neighborhood of Muradiye to the west. Even further east is Çekirge, home to the city's famous thermal spas.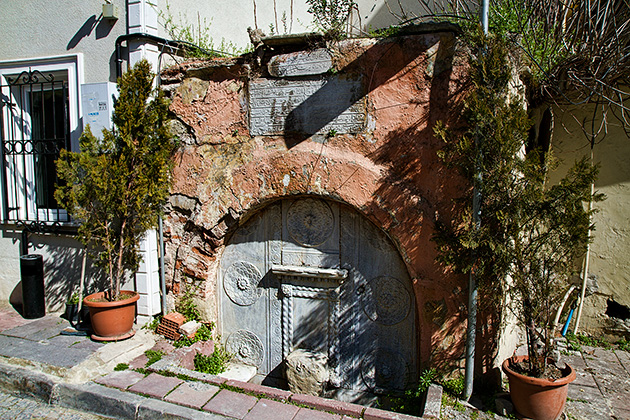 The winding streets and cobblestone alleys immediately southwest of the Hippodrome have a radically different atmosphere from the rest of tourist-oriented Sultanahmet. Sloping down swiftly to the Sea of Marmara, this little subsection of the city has a couple beautiful mosques, as well as a pleasing working-class vibe.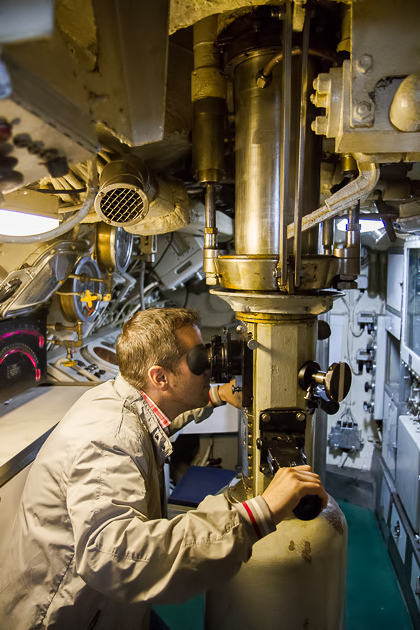 There were experiences I expected to have during our time in Istanbul: eating delicious döner and baklava, visiting mosques, and ferrying across the Bosphorus. But exploring the innards of a decommissioned WWII-era submarine? Nope, I wasn't expecting that one.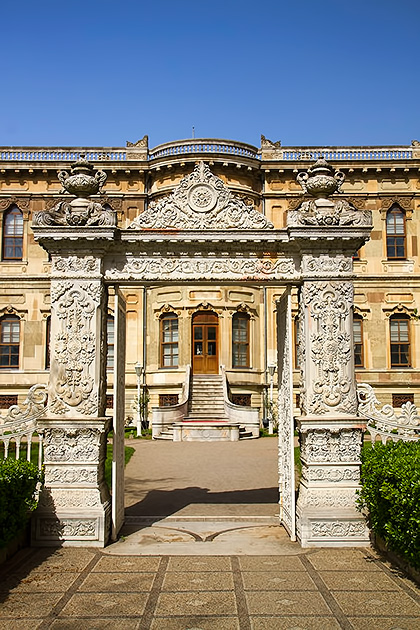 Built in 1857 as a lodge for Sultan Abdülmecid I, the elaborate facade of the Küçüksu Pavilion looks out over the Bosphorus Strait from the Asian side of Istanbul. Though its days as a summer retreat for Ottoman rulers may be a thing of the past, the pavilion has been meticulously preserved and now serves as a museum.