The Çarşamba Market and the Fatih Camii
Çarşamba is a neighborhood in Istanbul, and also the Turkish word for "Wednesday". Now, what do you suspect might be the best day to visit Çarşamba? You get one guess!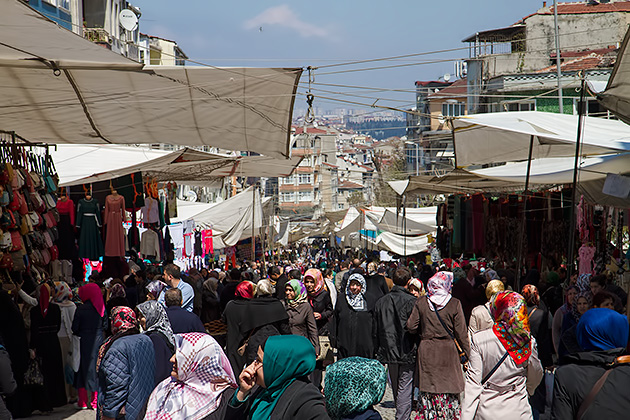 Held since Byzantine times, the Wednesday Market (Çarşamba Pazarı) was already woven so immutably into the neighborhood's fabric, that the conquering Turks just named the entire area after it. Today, Çarşamba is a highly devout section of Istanbul. The market occupies the narrow streets surrounding the Fatih Mosque, and brings the locals out in droves, the great majority of them covered women going about their weekly shopping.
The market concentrates on cheap clothing, household wares and food; nothing of touristic interest, besides the sheer spectacle of so many people. Jostling through the jam-packed streets, and getting mercilessly shoulder-checked by the no-nonsense, and surprisingly solid, local ladies, Jürgen and I were equally exhilarated and exhausted by the market. It was with a sigh of relief that we finally emerged into the courtyard of the Fatih Mosque.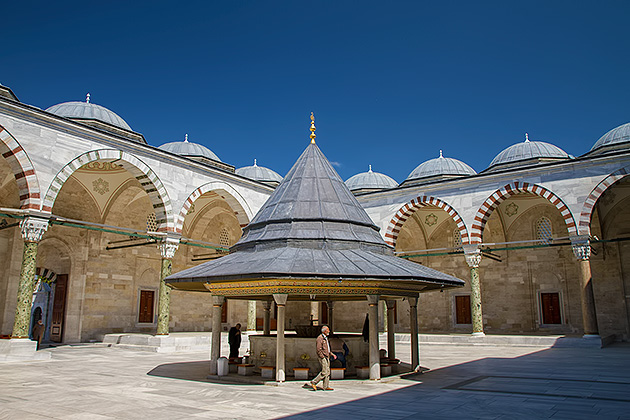 This massive complex is one of the great mosques of Istanbul, built on the destroyed remains of the Church of the Holy Apostles. It was raised 30 years after the conquest of Istanbul on the orders of Mehmet the Conqueror, who was less than satisfied with the result. Angry that the mosque's dome was smaller than that of the Hagia Sophia, he had the architect put to death. You don't want to disappoint the Conqueror!
We think Mehmet over-reacted. His mosque is a marvel, with gorgeous interior calligraphy and design, and a pleasant courtyard. We sat down inside to listen to a little preaching, and take in the atmosphere. The mosque was surprisingly crowded. A few kids were laughing and chasing each other around the carpeted room, while their fathers looked on in annoyance. There was a lighter, more frivolous atmosphere in this mosque than others we've visited, probably thanks to the shopping-festival just outside.
Walking around the grounds of the mosque, we found the mausoleum of Mehmet the Conqueror himself, his turban atop an absurdly large coffin. Many people were seated inside, reading from the Koran, and praying for the former Sultan. We were tempted to sit down, ourselves, if just for the excuse to spend some extra time in this beautifully-tiled mausoleum.
Location of the Fatih Mosque on our Istanbul Map
–Download Our Travel Books Here
The Çarşamba Market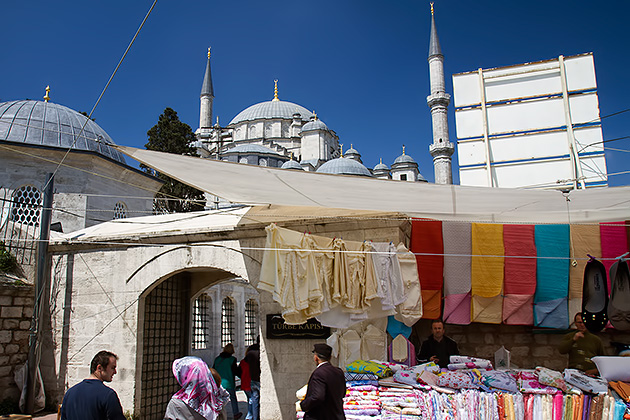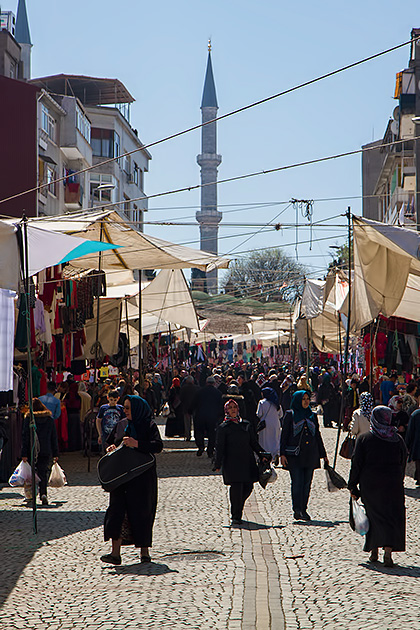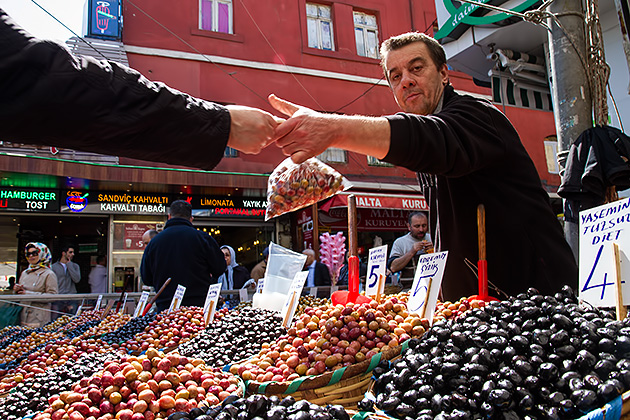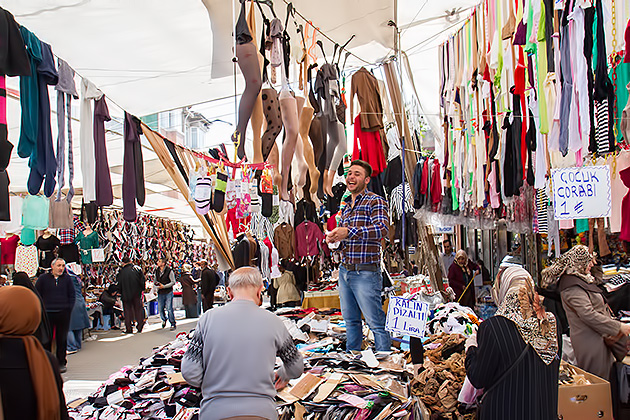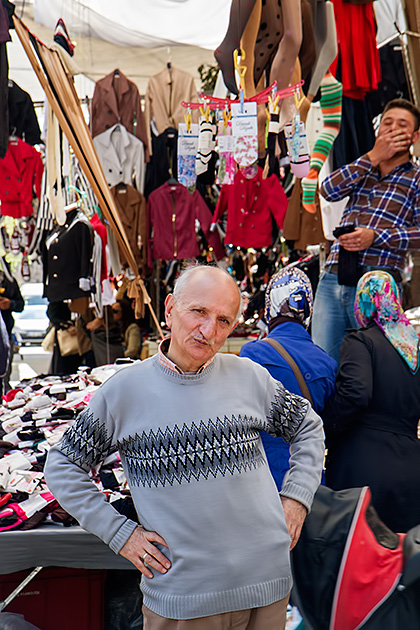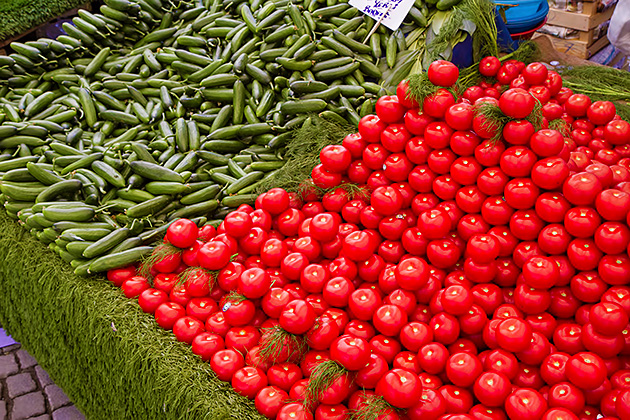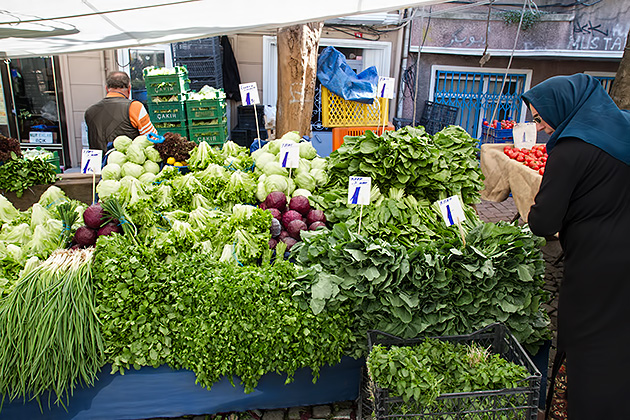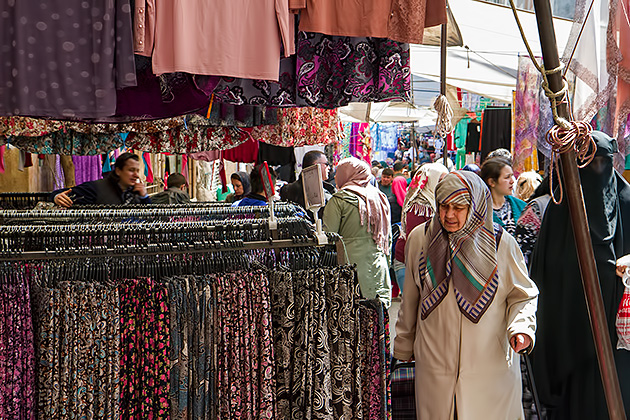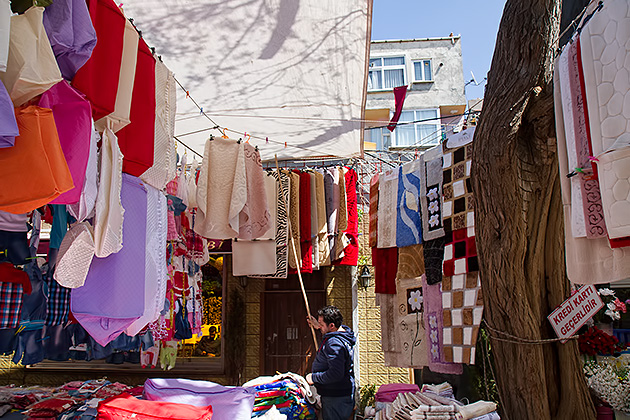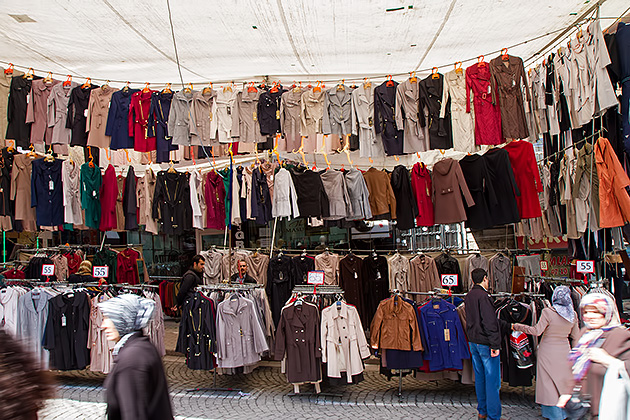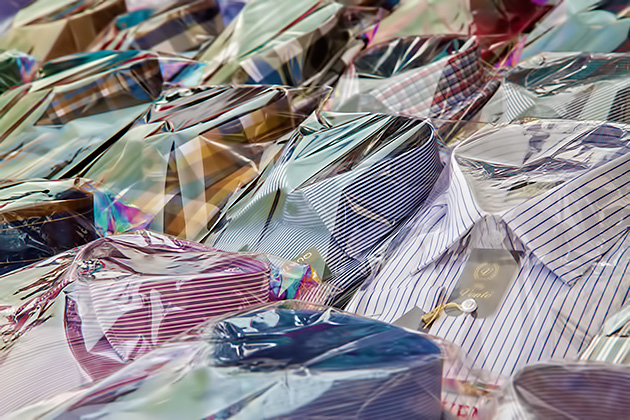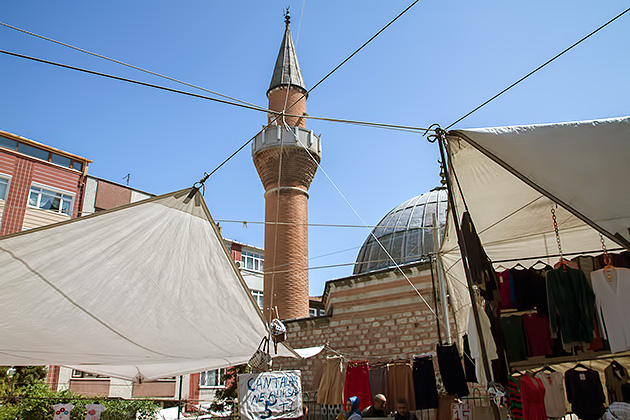 The Fatih Camii