For 91 Days
we lived in one of the world's greatest cities, Istanbul. There is no way to learn everything about this city in just three months, but it sure was fun to try. Fascinating history, delicious food, boisterous markets, world-class museums, and some of the most friendly people we've ever met, made our Istanbul experience an unforgettable one. Hopefully our experiences can help enrich your own. Start
at the beginning
of our adventures, visit our
comprehensive index
to find something specific, or choose one of the articles selected at random, below: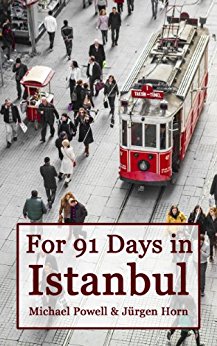 One of the world's most historic and fascinating cities, Istanbul was our home for three incredible months. We explored the city's museums, neighborhoods, markets, and were introduced to a lot of wonderful culture, food and interesting history. Perhaps the world's most diverse metropolis, Istanbul has it all, and we made a concentrated effort to see as much as possible.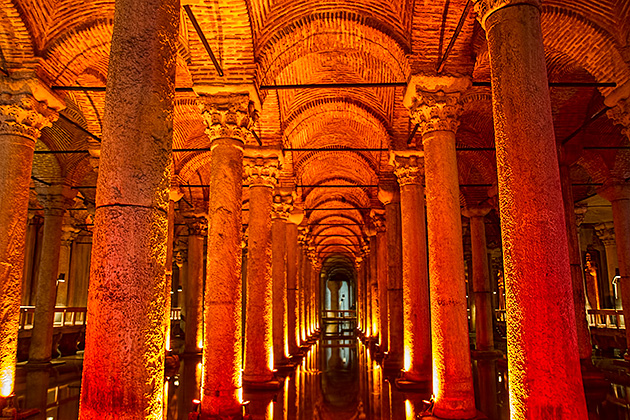 Hundreds of underground cisterns lurk beneath the surface of Istanbul, the largest of which is the Yerebatan Sarnıçı, or the Sunken Cistern. Built by Constantine the Great in the 4th century to provide water to his palace, it's survived the ages in remarkable form.
Set in the basement of an old tobacco factory on the southern shore of the Golden Horn, the Rezan Has Museum presents an interesting walk through Turkey's archaeological history, from the copper age to the arrival of the Selçuks.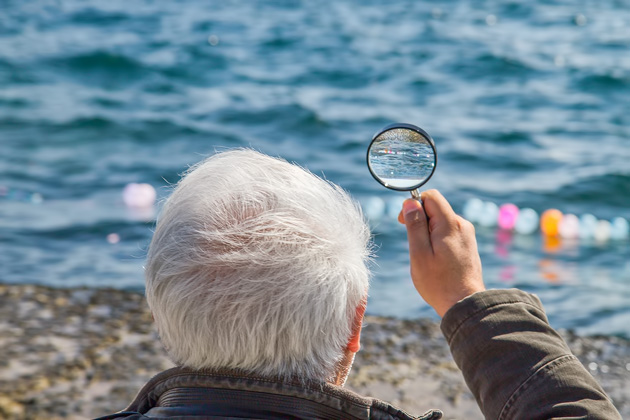 Istanbul is a photographer's paradise. Both colorful and gritty, beautiful but deteriorated, and filled with people who always seem happy to have caught the camera's eye. We've had a fun time browsing through the tens of thousands of photographs we've collected during our 91 days here, and have selected some which show off the many facets of Istanbul. It's probably impossible to define a city with a few images, but this is our best shot.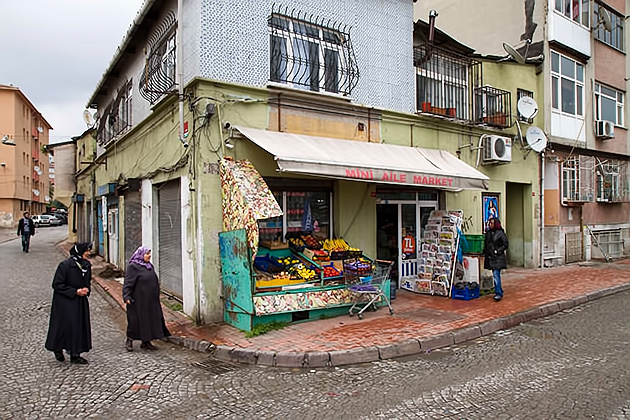 The neighborhood south of the Grand Bazaar, bordering the Sea of Marmara, goes by the entertaining name of Kumkapı. Although it doesn't lay claim to any major sights or fabulous mosques, we enjoyed the quiet Sunday morning we spent here. And now, we can finally strike "Attend an Armenian Apostolic Mass" from our bucket lists. Another childhood dream accomplished!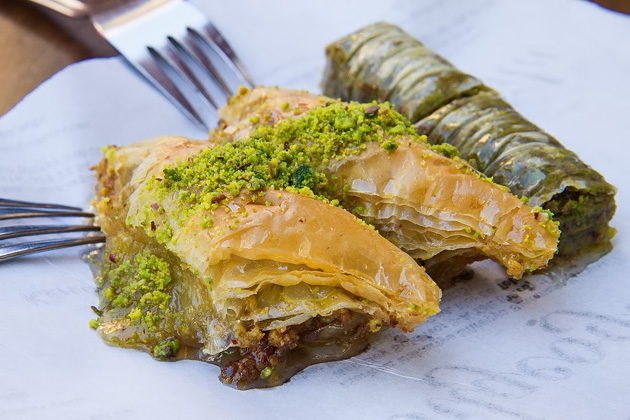 After a couple months in Istanbul, I started avoiding my reflection. But one morning, I accidentally caught a glimpse. Yep, a little chubbier than normal. And I was thrilled! Considering the rate at which I had been shoveling Istanbul's infamous sweets into my honey-smeared mouth, "a little chubbier than normal" was perfectly acceptable.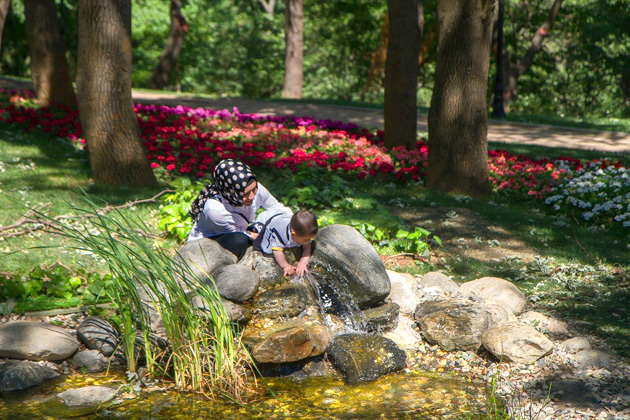 With its trees, chalets, ponds, waterfall and jungle gyms, Emirgan's park is one of the best in the city. Of course, since it's also one of the only parks in the city, it doesn't have much competition. Istanbul may have a lot of things to recommend it, but an abundance of green spaces is not one of them.