For 91 Days
we lived in one of the world's greatest cities, Istanbul. There is no way to learn everything about this city in just three months, but it sure was fun to try. Fascinating history, delicious food, boisterous markets, world-class museums, and some of the most friendly people we've ever met, made our Istanbul experience an unforgettable one. Hopefully our experiences can help enrich your own. Start
at the beginning
of our adventures, visit our
comprehensive index
to find something specific, or choose one of the articles selected at random, below: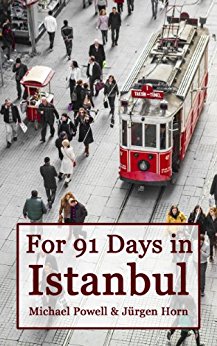 One of the world's most historic and fascinating cities, Istanbul was our home for three incredible months. We explored the city's museums, neighborhoods, markets, and were introduced to a lot of wonderful culture, food and interesting history. Perhaps the world's most diverse metropolis, Istanbul has it all, and we made a concentrated effort to see as much as possible.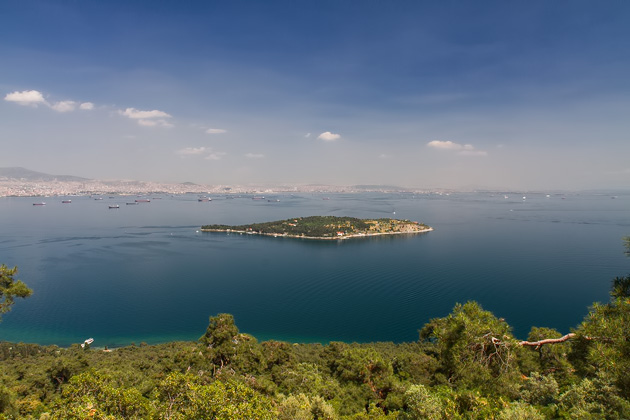 With a name that literally translates to "Big Island", Büyükada is the largest of Istanbul's nine Princes' Islands. We spent a day biking from one end to the other, enjoying fabulous views of the sea, swimming with jellyfish, climbing hills and finding ways to escape the crowds.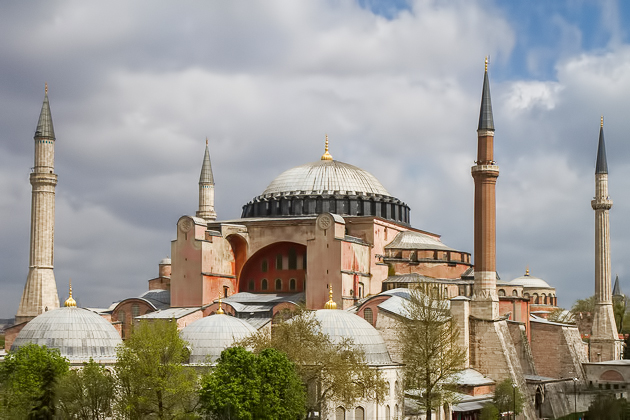 The Hagia Sophia isn't just the best-known tourist attraction in Istanbul, or one of Europe's most cherished landmarks… it's one of the greatest buildings in human history. This church, nearly 1500 years in age, was once the center of Byzantine faith, later reborn as the predominant mosque of the Ottoman Empire, and today has found a new purpose as one of the world's most popular museums.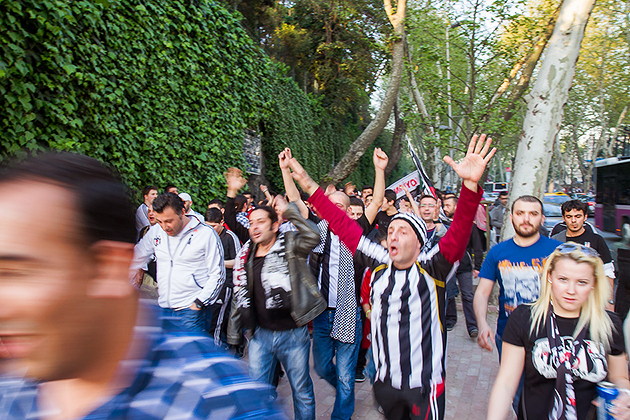 As in most other European cities, soccer is king in Istanbul. But unlike most other cities, Istanbul is home to not one, not two, but three major teams. Galatasaray is currently the top dog, champions of the 2012/13 season and the league's most internationally accomplished side. Fenerbahçe is the wealthiest and has the biggest stadium. But we chose to throw our support behind Beşiktaş.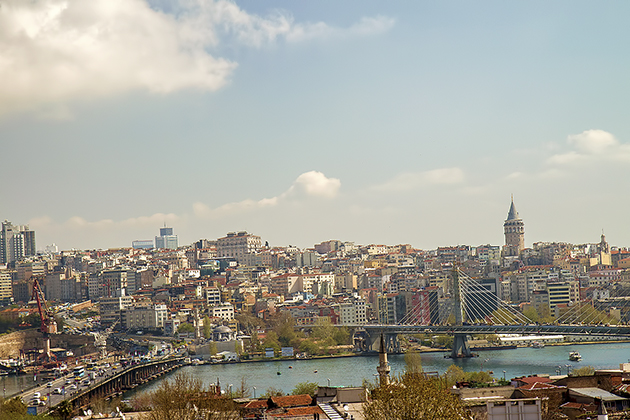 The lively neighborhood of Zeyrek, just north of the Aqueduct of Valens, was one of our favorite spots in Istanbul. It's difficult to reach with public transportation, and lacks any well-known sights, so very few tourists bother to visit. Not that we mind; it just leaves more Zeyrek for us!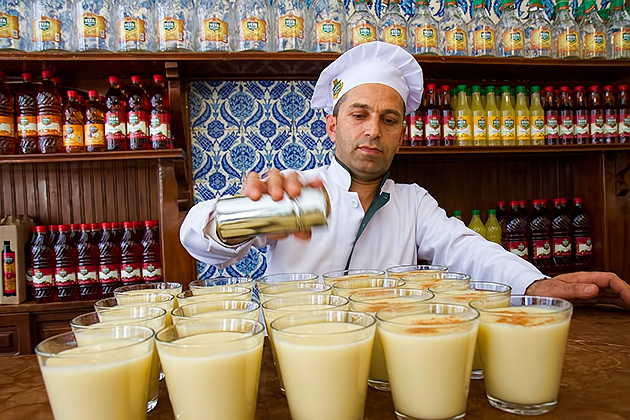 Perhaps my favorite part of visiting new countries is discovering new sorts of drinking. Whether it's soju in Korea or arrack in Sri Lanka, the existence of a new kind of alcohol provides a wonderful reason to imbibe. It's work! Research, I tell you! So let's have a toast to the miracle of convenient excuses!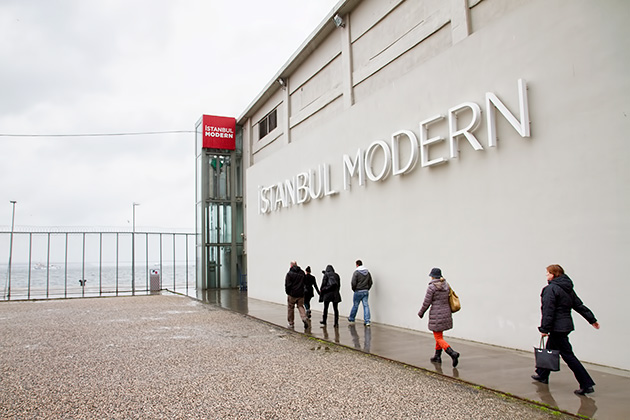 Istanbul's Museum of Modern Art occupies an old warehouse in Tophane, right on top of the Bosphorus Strait. Downstairs are rotating temporary exhibits, while the upper floor houses the permanent collection along with a stylish cafe that has great-looking food, and an even better looking view.