For 91 Days
we lived in one of the world's greatest cities, Istanbul. There is no way to learn everything about this city in just three months, but it sure was fun to try. Fascinating history, delicious food, boisterous markets, world-class museums, and some of the most friendly people we've ever met, made our Istanbul experience an unforgettable one. Hopefully our experiences can help enrich your own. Start
at the beginning
of our adventures, visit our
comprehensive index
to find something specific, or choose one of the articles selected at random, below: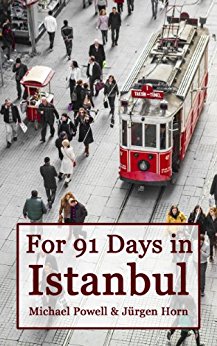 One of the world's most historic and fascinating cities, Istanbul was our home for three incredible months. We explored the city's museums, neighborhoods, markets, and were introduced to a lot of wonderful culture, food and interesting history. Perhaps the world's most diverse metropolis, Istanbul has it all, and we made a concentrated effort to see as much as possible.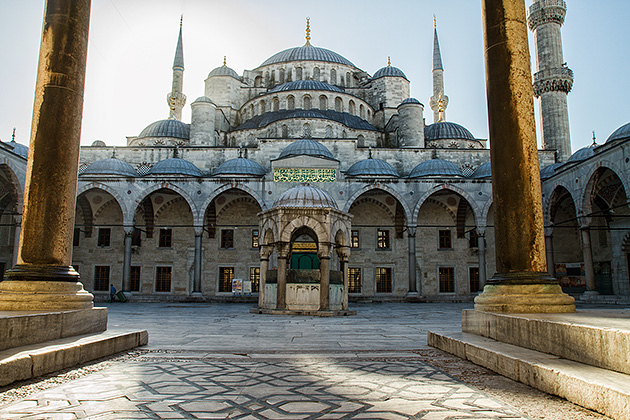 Popularly known as the Blue Mosque thanks to the color of the Iznik tiles lining its walls, the Sultan Ahmed Mosque dominates Istanbul's skyline with six minarets. Completed in 1616, the mosque is still used for worship, but due to its grandeur and location, has become a popular tourist attraction.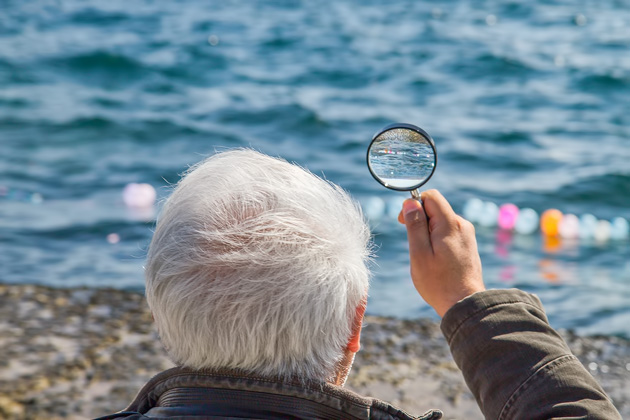 Istanbul is a photographer's paradise. Both colorful and gritty, beautiful but deteriorated, and filled with people who always seem happy to have caught the camera's eye. We've had a fun time browsing through the tens of thousands of photographs we've collected during our 91 days here, and have selected some which show off the many facets of Istanbul. It's probably impossible to define a city with a few images, but this is our best shot.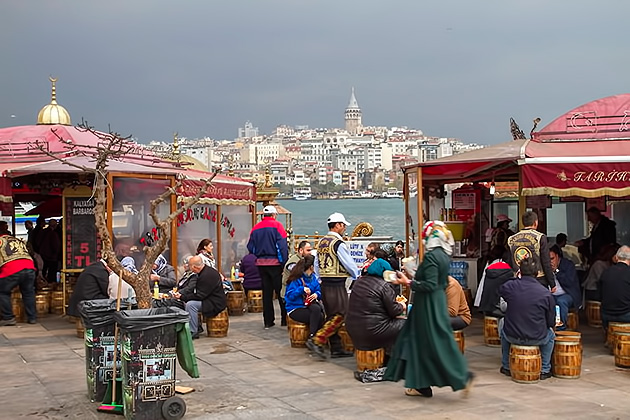 Hungry for lunch? Then join the throngs heading for the semicircular Eminönü Plaza, on the western side of the Galata Bridge. "Why? What's there to eat?" you might be asking. Well, try not worry about that quite yet!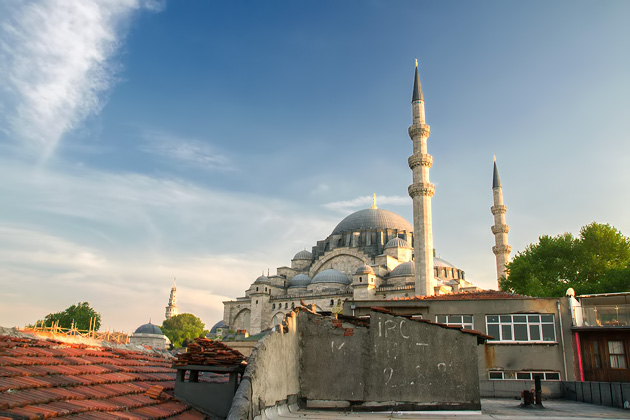 The Süleymaniye Mosque might not be as popular as the Blue Mosque, but it's arguably more impressive. This massive complex near the university was built for Süleyman the Magnificent and includes a library, a soup kitchen, an amazing courtyard, and the tombs of both Süleyman and his famous wife Roxelana.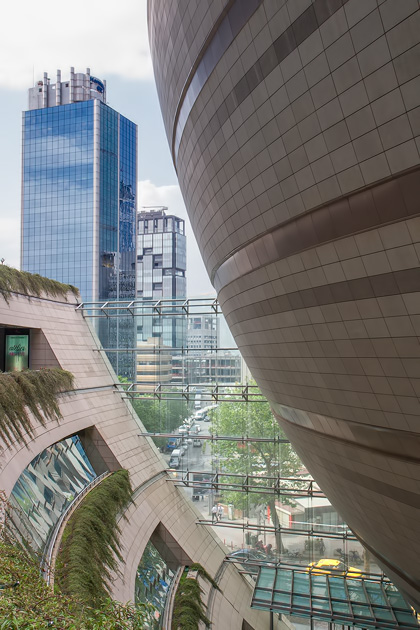 Istanbul is most famous for ancient mosques and a starring role in world history, but there's another side to it. One that most tourists never bother to see. It wasn't until our last couple weeks in the city that we ventured into modern Istanbul. On the outskirts of the city center, new skyscrapers are springing up like weeds, and the focus is squarely on business.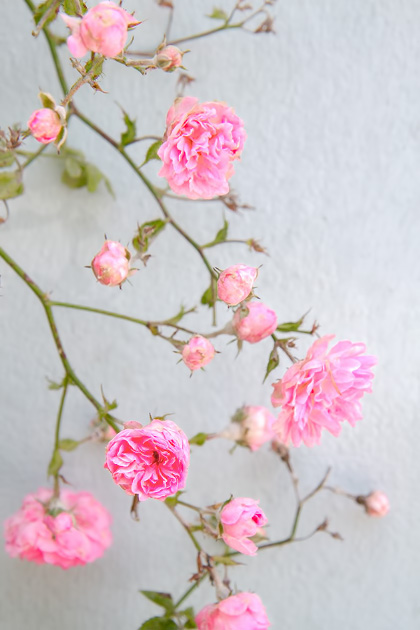 One of the most popular excursions in Istanbul is a ferry ride to Anadolu Kavağı, near the entrance to the Black Sea. The Bosphorus Cruise offered by the city-run Şehir Hatları company costs just 15 Turkish Lira, making for a cheap and easy day out on the water.